What's Your Ideal Meal?
Ali Segersten
Jan 28, 2009
16 comments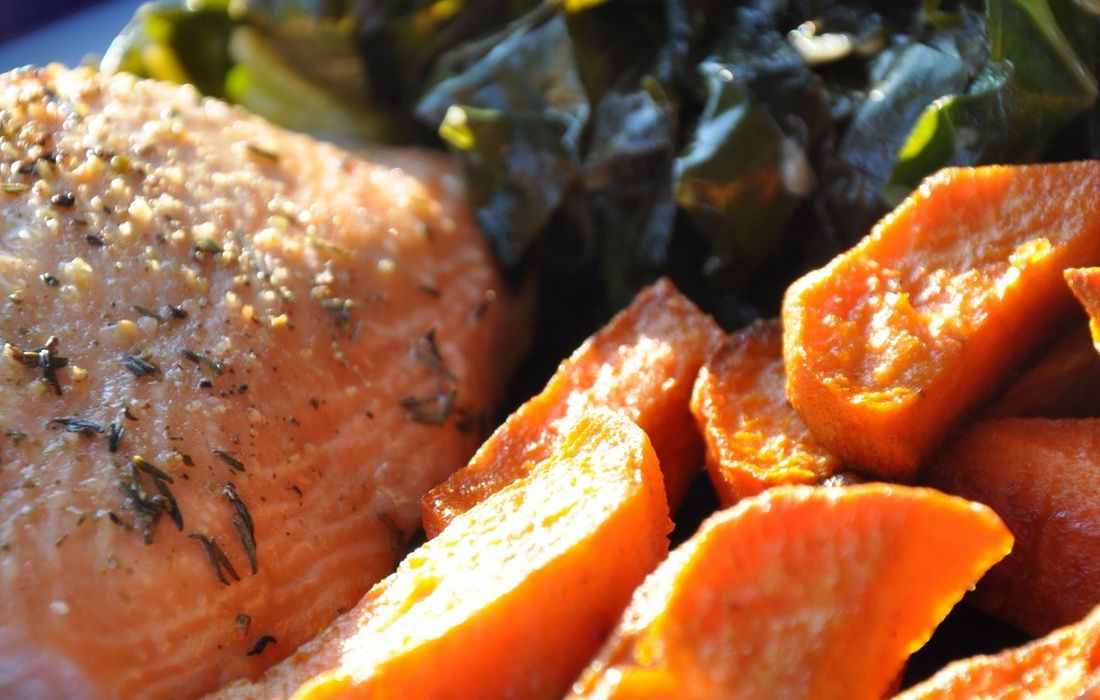 I recently received a birthday gift in the mail from my mother-in-law. It was a colorful apron that she picked up during her travels to Salt Lake City. On the pocket reads: "One World, Everybody Eats."
So what do you eat, I ask?
We are all so genetically, biochemically, and just plain old individually unique. As Dr. Jeff Bland always says: "The food of one can be the poison of another" or something to that affect. Tom and I eat very differently, what works for him doesn't work for me and what feels good to me makes him sick!
As we age and become wiser, hopefully we listen to the cues of our bodies and consume foods which will truly nourish us....as individuals.
Think about this:
Do you experience digestive upset after eating?
Do you experience "brain fog" shortly after a meal?
Do you tire easily?
Are you anemic?
How about overweight/underweight?
Do you have recurring headaches?
How about arthritis?
Do you have skin rashes?
Do you frequently get sick?
If you answered "yes" to any one of these questions chances are that your current diet might not be serving you. Take some time and write down your diet for a few days to really see what you have been consuming. About 10 years ago I took a serious look at my diet. I would have answered "yes" to about half of these questions then (#'s 1,2,3,6, and 9 to be specific). I decided to detox and change my diet. After a number of different cleanses I followed The Body Ecology Diet book by Donna Gates. That did the trick, I felt energetic again and my digestion was strong...still is strong! We have an excellent Elimination and Detoxification Diet that has helped hundreds of people identify problem foods and find a diet that works for them.
Once you have identified "problem foods" then you can move on to enjoy the plethora of tasty whole foods that are available. I live in just this world. I know what works for me so each day I am free to choose a meal, an ingredient, a dessert, or a snack that my intuitions call forth. In addition, as a mother who cooks for her family, I work to incorporate everyone's needs for a meal.
Let's see...Tom is vegan, doesn't eat sesame or gluten among other things, likes things spicy, no sweets, loves beans and rice; Gracie cannot tolerate gluten, loves mushrooms, green smoothies, quinoa, and nuts; Lily wishes she could eat bread all day every day, loves potatoes and butter, hates eggs and dairy (except butter), asked for a green smoothie in her lunch today; the babies don't eat gluten, dairy, corn, soy, eggs, and nuts among other things but eat a lot of what I do feed them, they love green smoothies, salmon, and quinoa and frozen berries for a treat, and drink mama's milk throughout the night, they had a rash from lemons and limes so don't eat these anymore, at least not for now.
Our food choices change throughout the seasons. In the winter we eat hearty, warming, cooked foods to keep our bellies full and our bodies warm. I just cannot bring myself to eat a cold salad in the winter (at least right now), I prefer to drink green smoothies at room temperature and eat lots of cooked dark leafy greens such as, kale, collards, and chard. When spring comes and the tender greens begin to sprout from the ground, our bodies are signaled to eat more bitter, raw greens such as chickweed, dandelion, and bittercress. We become more active, and gently detox from the fall and winter. Summer is full of fresh fruits and vegetables and so we eat a lot of raw foods during this season. When fall turns the corner we begin to eat warming root vegetables, soups, and stews once again.
Not only do our food needs and tastes change throughout the seasons, but even through days and weeks....and well, our lifetime. Listen to your intuitions, if you don't already, and trust them. Ask yourself what your body needs daily. Asking questions is like a daily meditation practice or yoga practice. You will know what is best for you! There is no perfect one-size-fits-all diet out there, only a gazillion options for you to choose from.
Here is my ideal meal (at least at the moment):
Wild Alaskan King Salmon (I buy it from a local fish market), Roasted Yams, and Apple Spiced Collard Greens. That's it, no bread, no dessert, just this perfect meal.
For the salmon pictured above, I drizzled it with a few teaspoons each of honey, lemon juice, and olive oil and then sprinkled it with Herbamare, dried thyme, and freshly ground black pepper. I baked it at 400 degrees until it was done. I never watch the time, but will occasionally check it with a fork for doneness. Take it out of the oven when the thickest part of the fillet is still a little underdone because it will continue to cook when it is out of the oven. This ensures that it doesn't get overdone and dry out from too much cooking.
The yams I peeled and cut into half moons then tossed in olive oil and sea salt. The trick to cooking these properly is to only place a single layer in the pan (use two pans if need be). I cooked them at 400 degrees until done, about 45 minutes.
The collard greens I rinsed off and then cut chiffonade, which is a technique of cutting where you stack the greens on top of each other and then roll them tightly. Slice them with a sharp knife into long, thin strips. I cooked them according to my recipe for Apple Spiced Collard Greens from my Cookbook.
Please comment below and let us know what is Your Ideal Meal!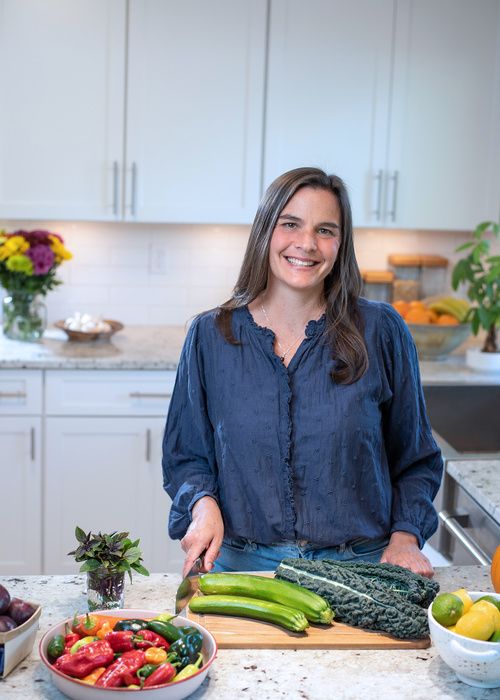 About the Author
Alissa Segersten holds a Bachelor's of Science in Nutrition from Bastyr University and a Master's of Science in Human Nutrition and Functional Medicine from the University of Western States. She is a Functional Nutritionist, the mother of five children, a whole foods cooking instructor, professional recipe developer, and cookbook author. She is passionate about helping others find a diet that will truly nourish them. Alissa is the author of two very popular gluten-free, whole foods cookbooks and guidebooks:
The Whole Life Nutrition Cookbook
and
Nourishing Meals
. She is also the co-author of
The Elimination Diet book
.
Nourishing Meals Newsletter
Email updates.