Healing Turmeric-Ginger Broth
Ali Segersten
Jan 19, 2017
20 comments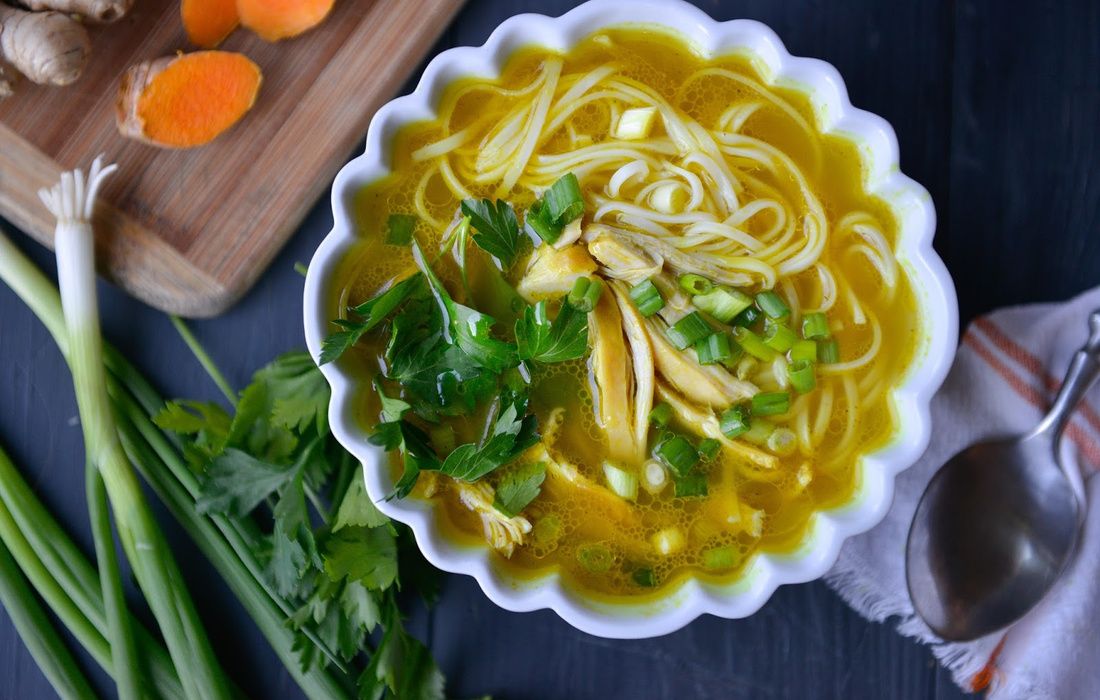 Learn how to make the most delicious, anti-inflammatory turmeric-ginger broth! I love adding chopped fresh turmeric to chicken soup, but this recipe takes the turmeric content and bioavailability to a whole new level. I've created a broth that uses both fresh turmeric and dried, powdered turmeric in combination with other ingredients to get the maximum amount of nutrients into the broth.
Curcuminoids are beneficial polyphenol chemicals found in turmeric. They shut down, or dampen, the primary inflammatory switch in the body, which is a very important step in healing many health issues including cancers, osteoporosis, type 2 diabetes, Alzheimer's disease, autoimmune diseases, heart disease, and food allergies & sensitivities.
Disease is caused by getting too many things that you don't need (inflammation, stress, toxins, infections, allergens), and too little of the things that you do need (antioxidants, relaxation, exercise, healthy foods, proper nutrients).
The magic of curcumin is that it is a master-balancer (an adaptogen). Cancer research has shown that curcumin can shut off the master switch of inflammation called nuclear factor kappa beta (NFκB) better than almost anything else, making it one of the most potent natural anti-inflammatory substances. At the same time, research has also demonstrated that curucmin can help to combat various infections (yeast, bacterial, and viral) that can lead to the inflammation in the first place. Curucmin also activates our genes (via a gene transcription factor call Nrf2) to signal our cells to make more antioxidants, which lowers inflammatory damage. But there is more! When this Nrf2 is activated, we also start to make hundreds of beneficial detoxification proteins to remove harmful toxins from our cells.
Turmeric is amazing, isn't it?
The polyphenols (which include the curcuminoids) in turmeric are lipophilic, which means turmeric is best mixed or cooked with fat so you can get the full benefit of this food! This is one of the ways turmeric has been traditionally used in India. Spices are always sautéed first in fat (often ghee) before being used in recipes. This not only allows for the absorption of the beneficial polyphenols, but it also brings out the flavors in the spices.
Warning: This soup will temporarily stain your your children's faces yellow (around their mouths and chin if they are slurping their soup), and it will permanently stain clothes, tablecloths and light colored cloth napkins, and everything it comes into contact with! It is that potent. :)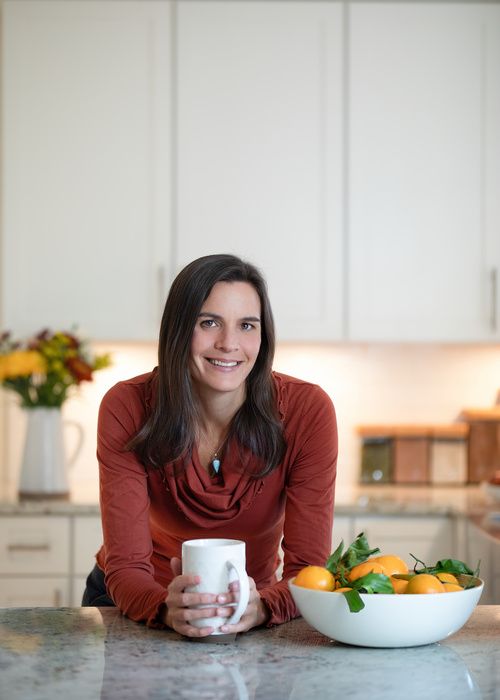 About the Author
Alissa Segersten holds a Bachelor's of Science in Nutrition from Bastyr University and a Master's of Science in Human Nutrition and Functional Medicine from the University of Western States. She is a Functional Nutritionist, the mother of five children, a whole foods cooking instructor, professional recipe developer, and cookbook author. She is passionate about helping others find a diet that will truly nourish them. Alissa is the author of two very popular gluten-free, whole foods cookbooks and guidebooks:
The Whole Life Nutrition Cookbook
and
Nourishing Meals
. She is also the co-author of
The Elimination Diet book
. Alissa is the founder and owner of Nourishing Meals®.
Nourishing Meals Newsletter
Email updates.