Apple Walnut Cake (grain-free + dairy-free)
Ali Segersten
Nov 06, 2023
10 comments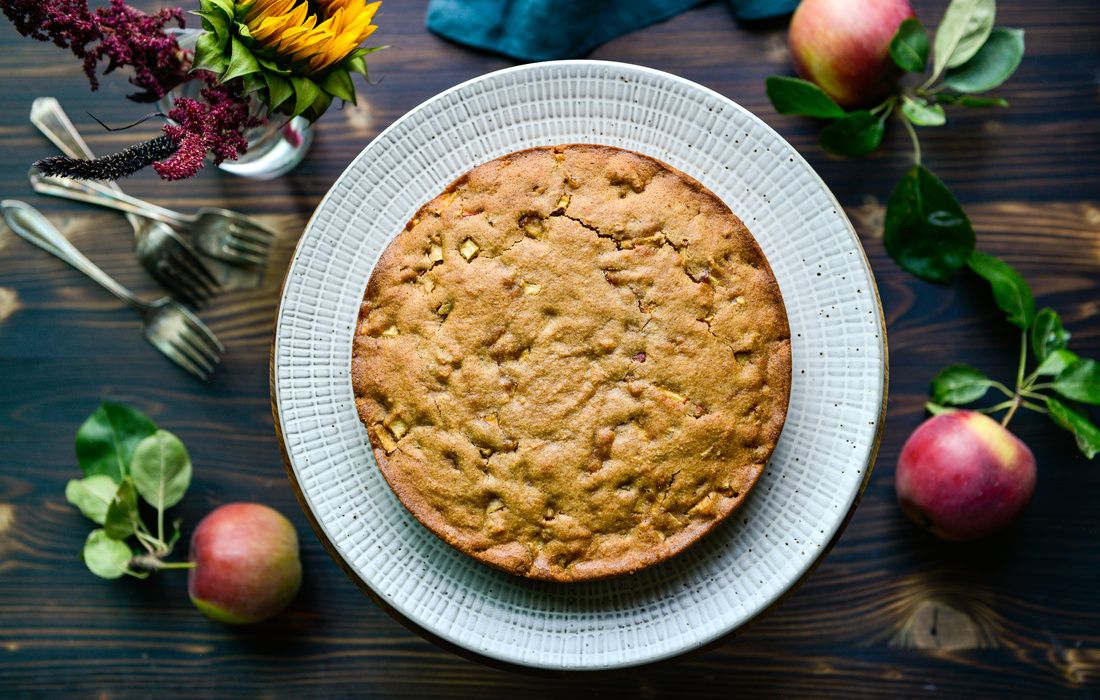 One of the most powerful things you can do on a daily basis for your long-term health and well-being is to cook most of your meals at home with whole food-based ingredients. The second step in taking control of your health and using food as medicine, is to remove the foods or food groups that are irritating your immune system. Gluten and dairy are two of the largest dietary contributors to immune system over-activation. It can take up to six months or longer for antibodies made to gluten to leave your system; this is why it is very important to remove gluten 100% from your diet if you want to experiment with how you feel without wheat, rye, or barley. If you are suffering from an autoimmune disease, chronic inflammation, hormonal imbalances, chronic IBS symptoms, anemia, chronic headaches, infertility, an inability to lose weight, or severe weight loss, then challenging yourself to a six-month gluten-free and dairy-free diet can be extraordinary illuminating.
This apple cake recipe uses blanched almond flour, an array of antioxidant-rich spices, fresh apples, a small amount of tapioca flour, walnuts, eggs, and a touch of maple syrup to create a nutrient-dense grain-free cake! Serve it with a cup of Dandelion Root Chai Tea after a balanced meal!
The holidays are a time of enjoying sweet treats, so why not make them nutrient-dense? This way you are not left feeling depleted and on a blood sugar roller coaster. Replacing traditional baking ingredients like sugar and flour with nutrient-rich alternatives like almond flour, coconut flour, buckwheat flour, oat flour, brown rice flour, nut butters, pure maple syrup, coconut sugar, and fresh dates will leave you feeling satisfied, but not depleted. Additionally, consuming less sugar and using smaller amounts of natural sweeteners in baked goods when you do make them....will cause you to crave less sugar! Our membership area has plenty of other cakes made with nutrient-dense ingredients such as this Orange-Almond Date Cake, or this Chocolate-Zucchini Cake, or this egg-free Blackberry-Buckwheat Olive Oil Cake. Browse all of our whole food dessert recipes here! If you are a Nourishing Meals® member, click on the "My Diet" button on the top of the page to instantly filter all of the desserts for your specific diet.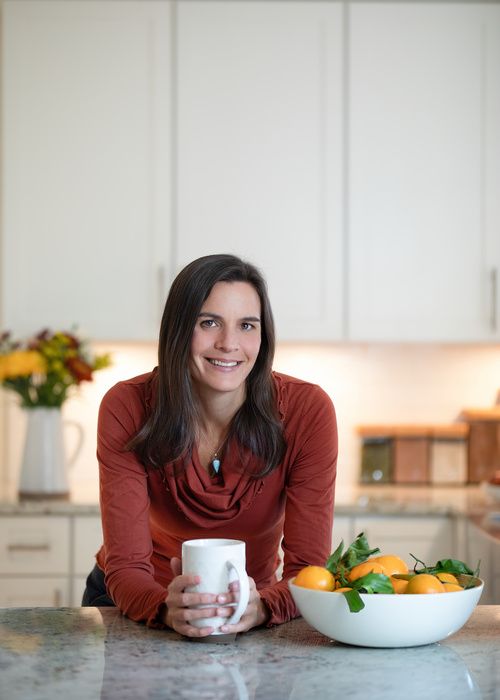 About the Author
Alissa Segersten holds a Bachelor's of Science in Nutrition from Bastyr University and a Master's of Science in Human Nutrition and Functional Medicine from the University of Western States. She is a Functional Nutritionist, the mother of five children, a whole foods cooking instructor, professional recipe developer, and cookbook author. She is passionate about helping others find a diet that will truly nourish them. Alissa is the author of two very popular gluten-free, whole foods cookbooks and guidebooks:
The Whole Life Nutrition Cookbook
and
Nourishing Meals
. She is also the co-author of
The Elimination Diet book
. Alissa is the founder and owner of Nourishing Meals®.
Nourishing Meals Newsletter
Email updates.