Harvesting Nettles with Children.....
Ali Segersten
Feb 18, 2010
15 comments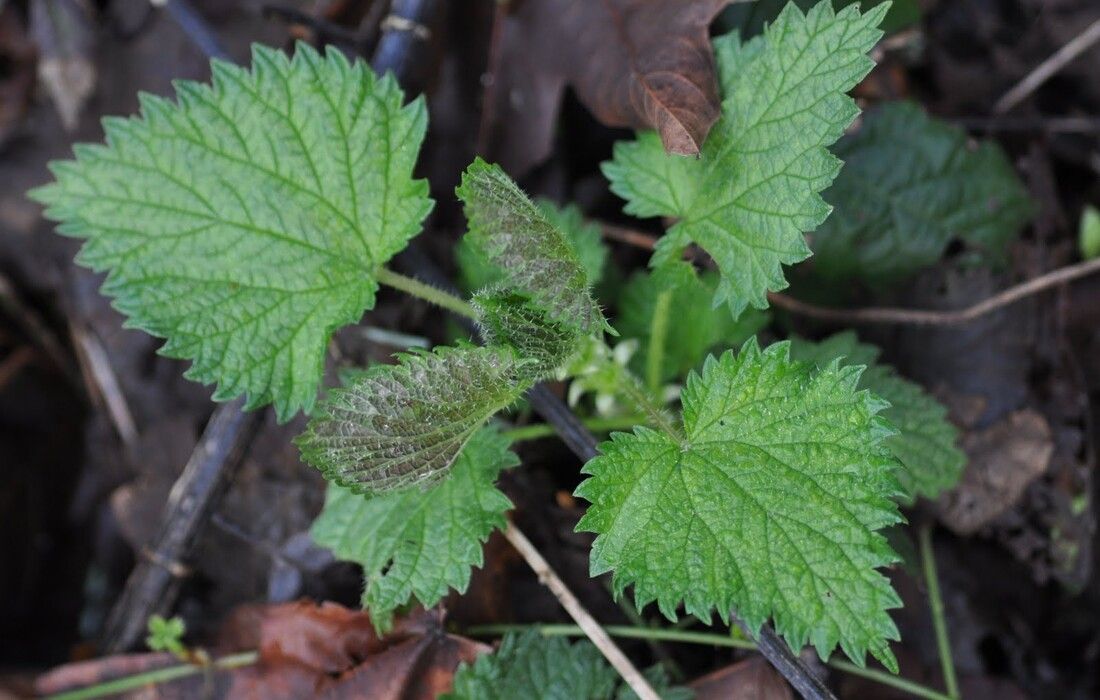 Nettles you say? You mean those pesky weeds that grow like wildfire and sting me if I get too close? Yep. These little plants are a powerhouse of nutrients! Once cooked, blended, or dehydrated they lose their "sting." Nettle season varies each year but since this winter has been particularly warm and sunny here in the Pacific Northwest, it is already here! If you are following the Elimination Diet then adding in fresh nettles to all phases will help in the healing and detoxification process.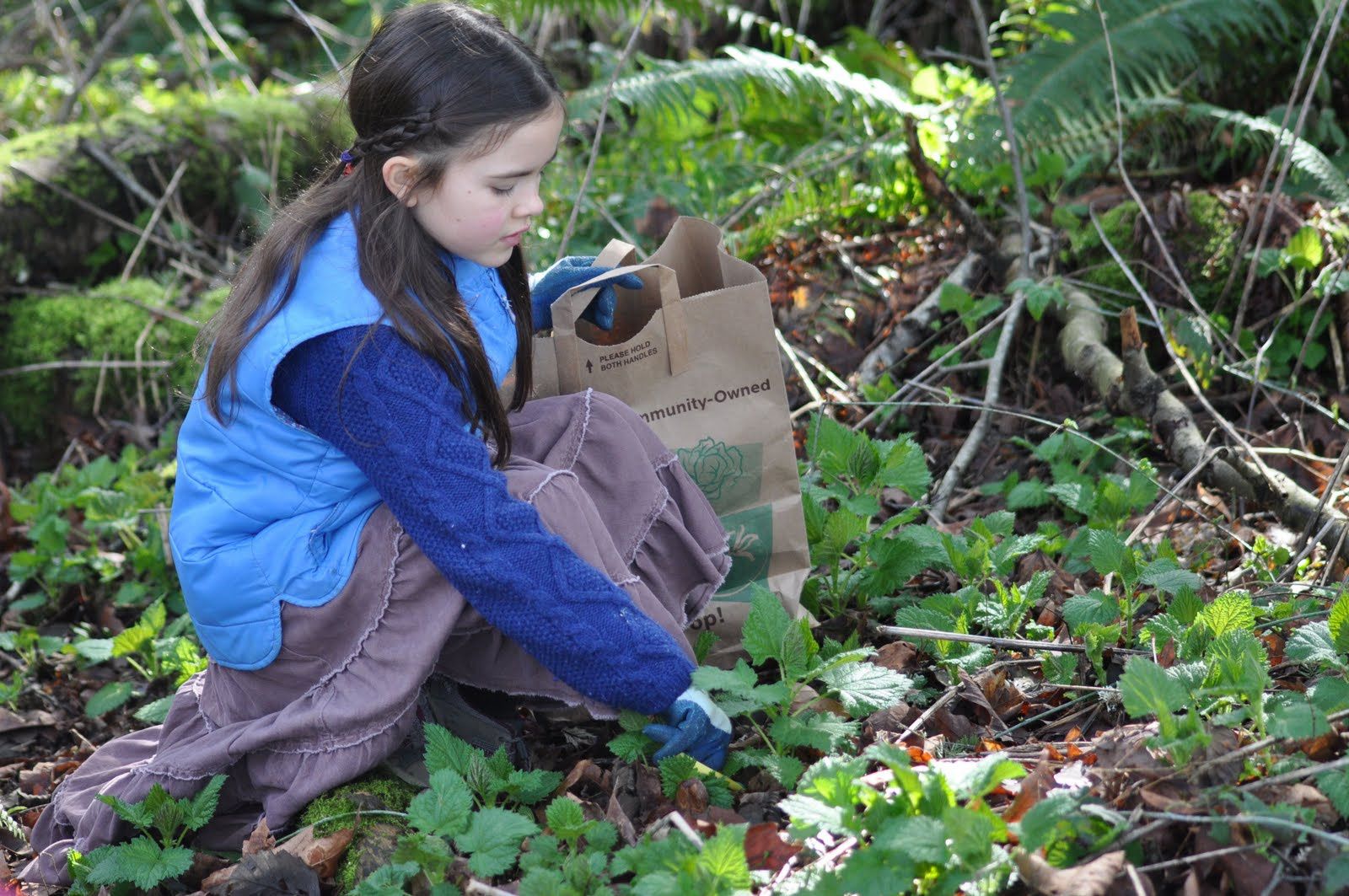 The other day the kids and I were out for a walk on the trails by our house when we came upon our favorite nettle stand! It was full of nettles ready to be picked. You see, nettles are best harvested when they are young and only a few inches high. All of the nutrients are going to the leaves at this time, instead of say, in the summer, when the energy of the plant is going to seed production. Anyway, I called Tom on my cell phone and asked him to drive up and meet me at the trailhead with a few pairs of scissors, paper bags, gardening gloves, and my camera.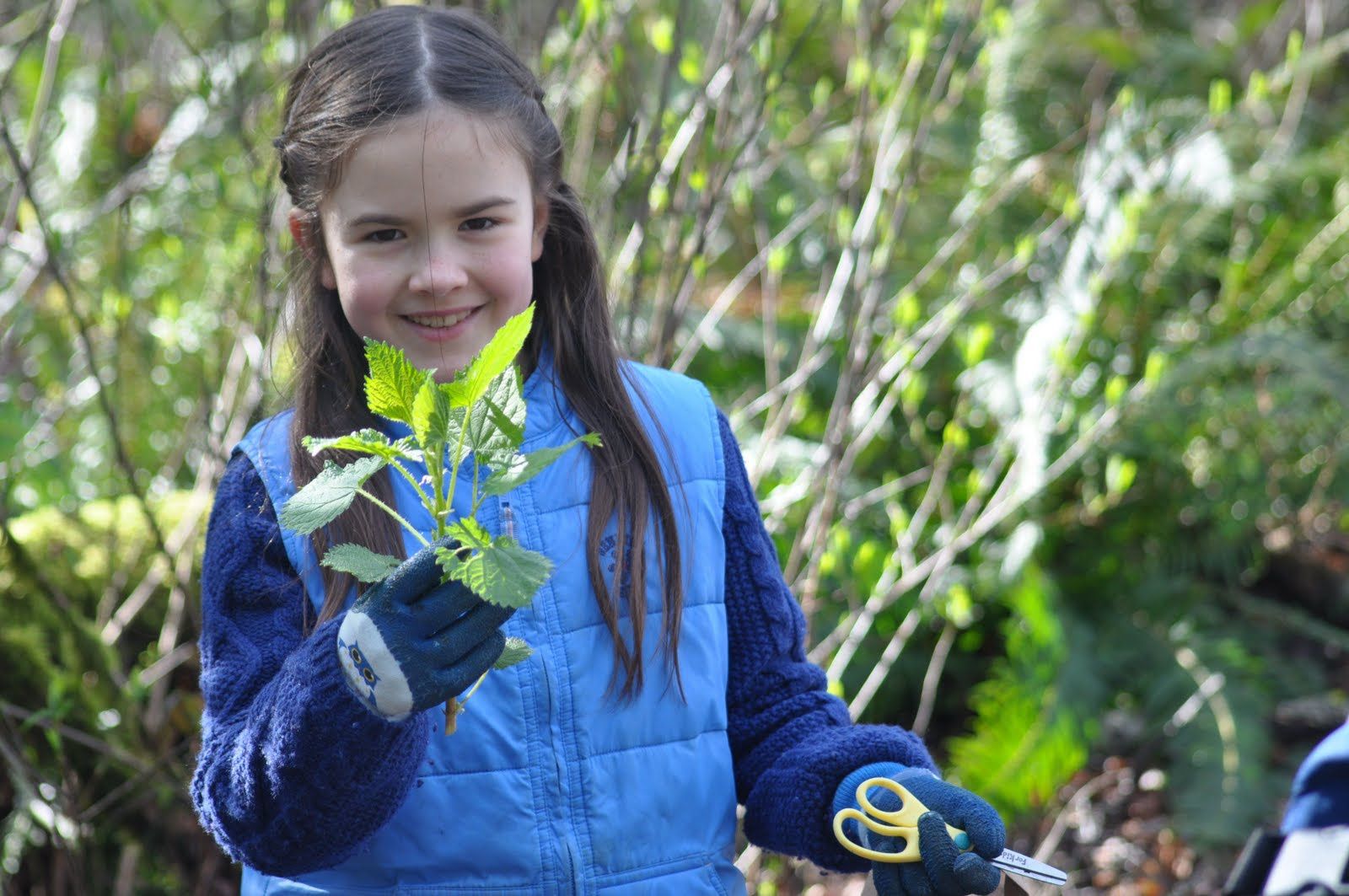 Harvesting nettles is not just for adults. Young children can participate too! We've been harvesting nettles for as long as I can remember. Babies and one-year-olds can ride in a sling or backpack. 2 year olds can play and run about while you do your work. 3 year olds can help and play. Once my girls were 4 years old they were both really interested in doing all of the harvesting. On our most recent excursion, the boys (2 years old) ran around, put extra gloves on, then darted down the trail as far and as fast as they could go. They did eventually come back (and slept very well after that)!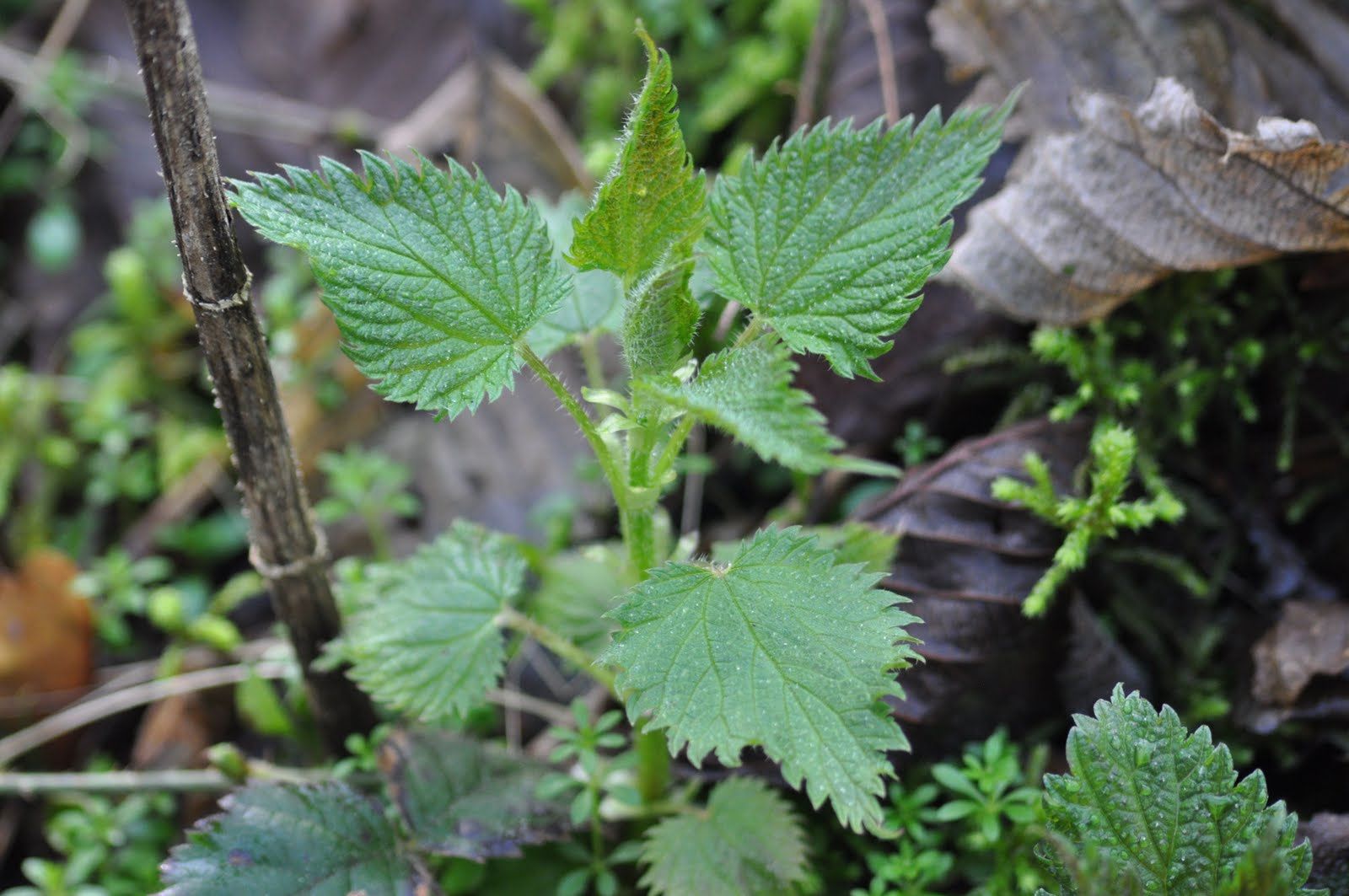 What about potential nettle stings?
Well, I think it is all about how you approach it. For us, nettles are viewed as nourishing, wonderful plants that do posses a risk for stinging. I tell them it isn't a big deal and it will go away soon enough. All of my kids seem to get a few stings at every harvest but brush it off and keep on going. The boys even fell into a nettle patch the other day, then looked at me holding their hands up while making little grunting sounds. I said "Oh I see, it looks like you have a few nettle stings, yep that can happen" and off they ran. Still, it is best to educate your children so they tread lightly through the nettle patch. This teaches patience and respect for the environment around them. Wearing gloves and thick pants is best, though as you see from these photos my daughter was wearing a skirt and tights. Since the nettles were still so small it wasn't as much of an issue.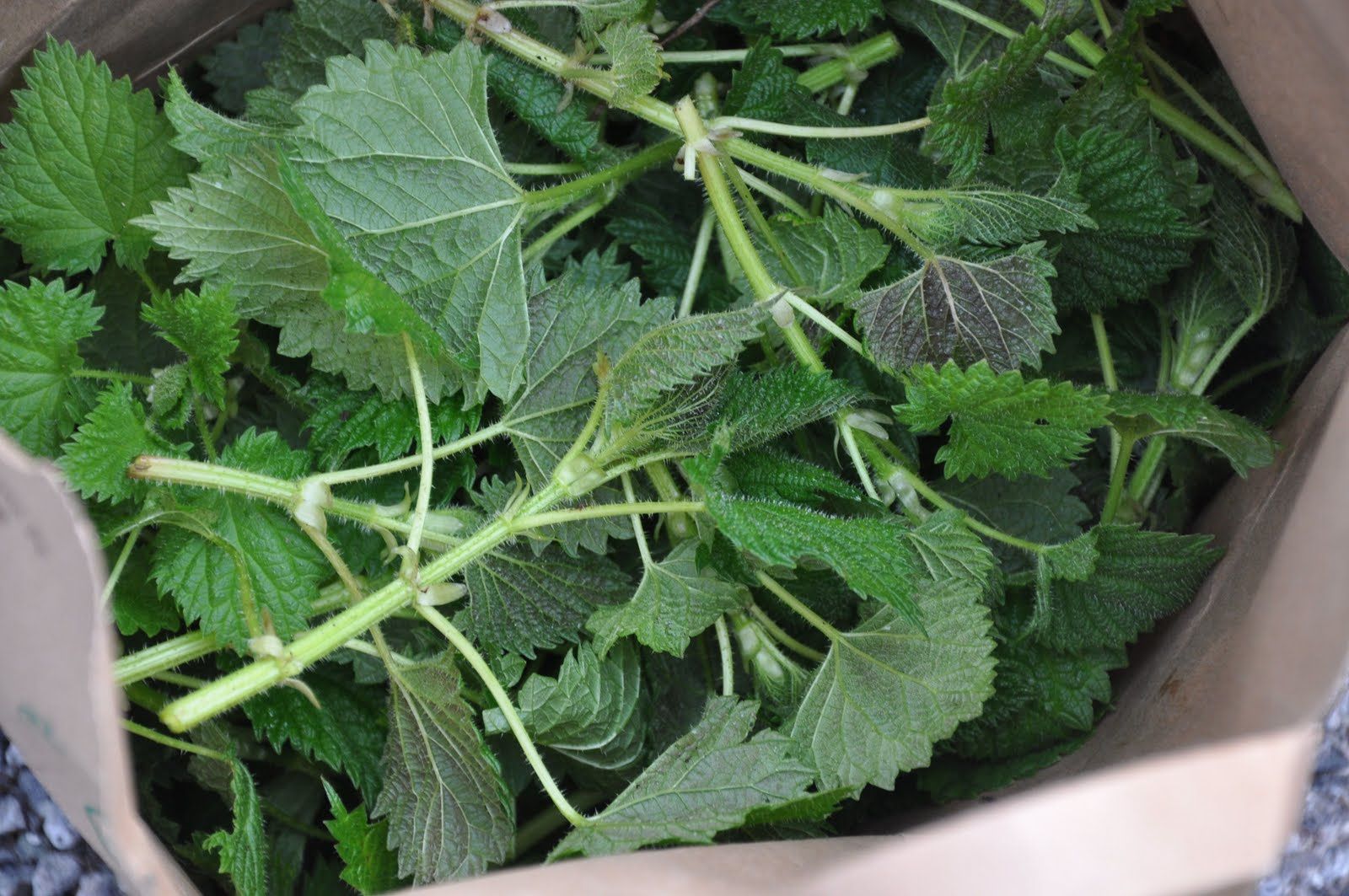 What do you do with your nettles?
Well, we dehydrate them to use for tea throughout the year. I simply place the whole plant in the dehydrator. Once dried, I pack them into the food processor and process until finely ground. I then pour the ground, dried nettles into glass mason jars. You can also use fresh nettles in green smoothies (this is my favorite), in lasagna, soup, stock, or sautéed with garlic and olive oil. Really, the options are endless. Just don't add them to a salad, they only lose their "sting" when blended, cooked, or dehydrated.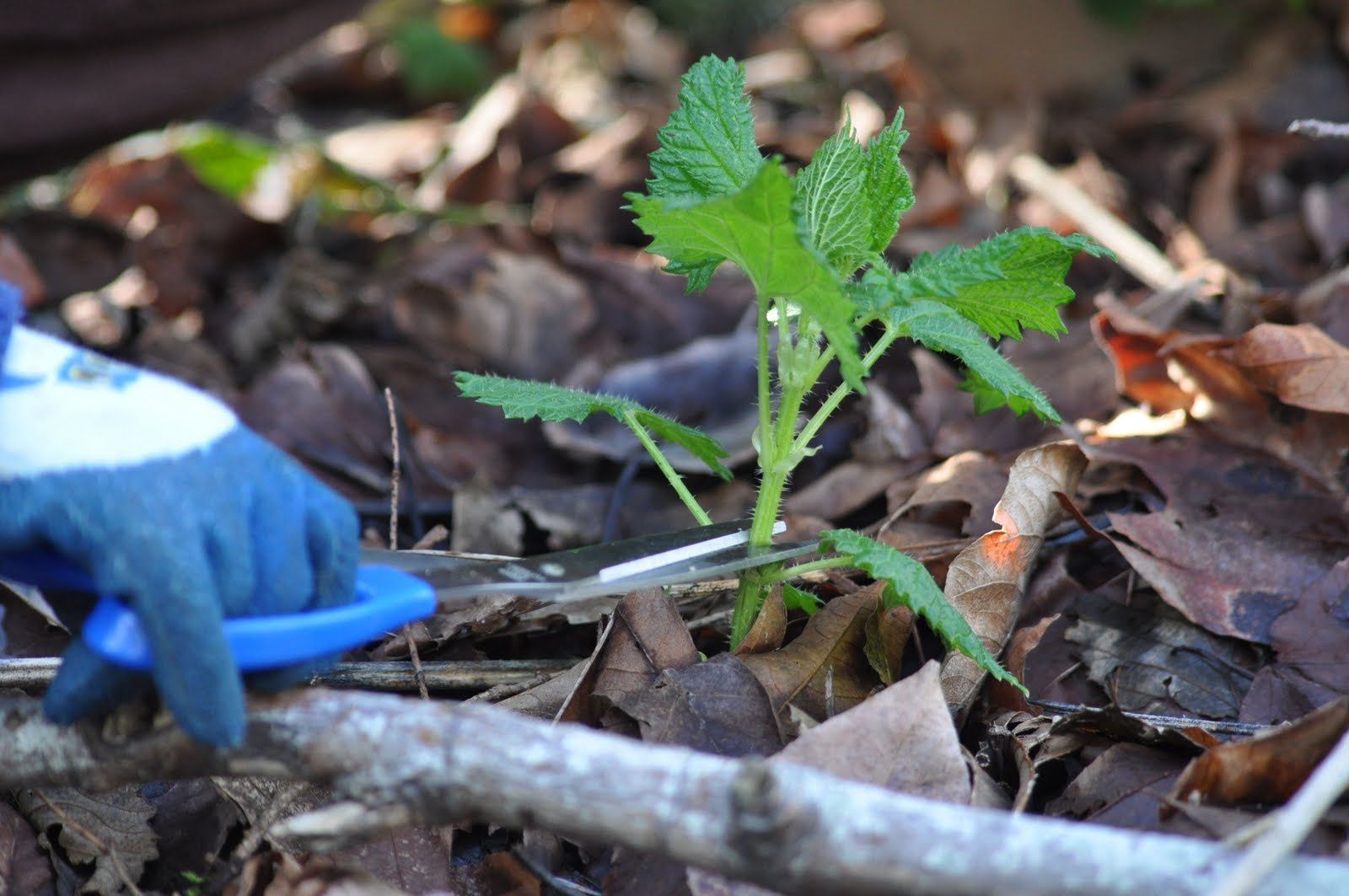 What are the health benefits of consuming nettles?
Nettles are a blood-building herb, being high in iron, calcium, trace minerals, protein, and chlorophyll; they are very beneficial for the anemic person. 
Being mildly diuretic and rich in minerals, nettles help to stimulate breast milk production after delivery.
Nettles may be used as a treatment for hay fever.
Nettles are stimulating and cleansing to the liver, kidneys, and bladder.
They taste good; sort of like spinach some say.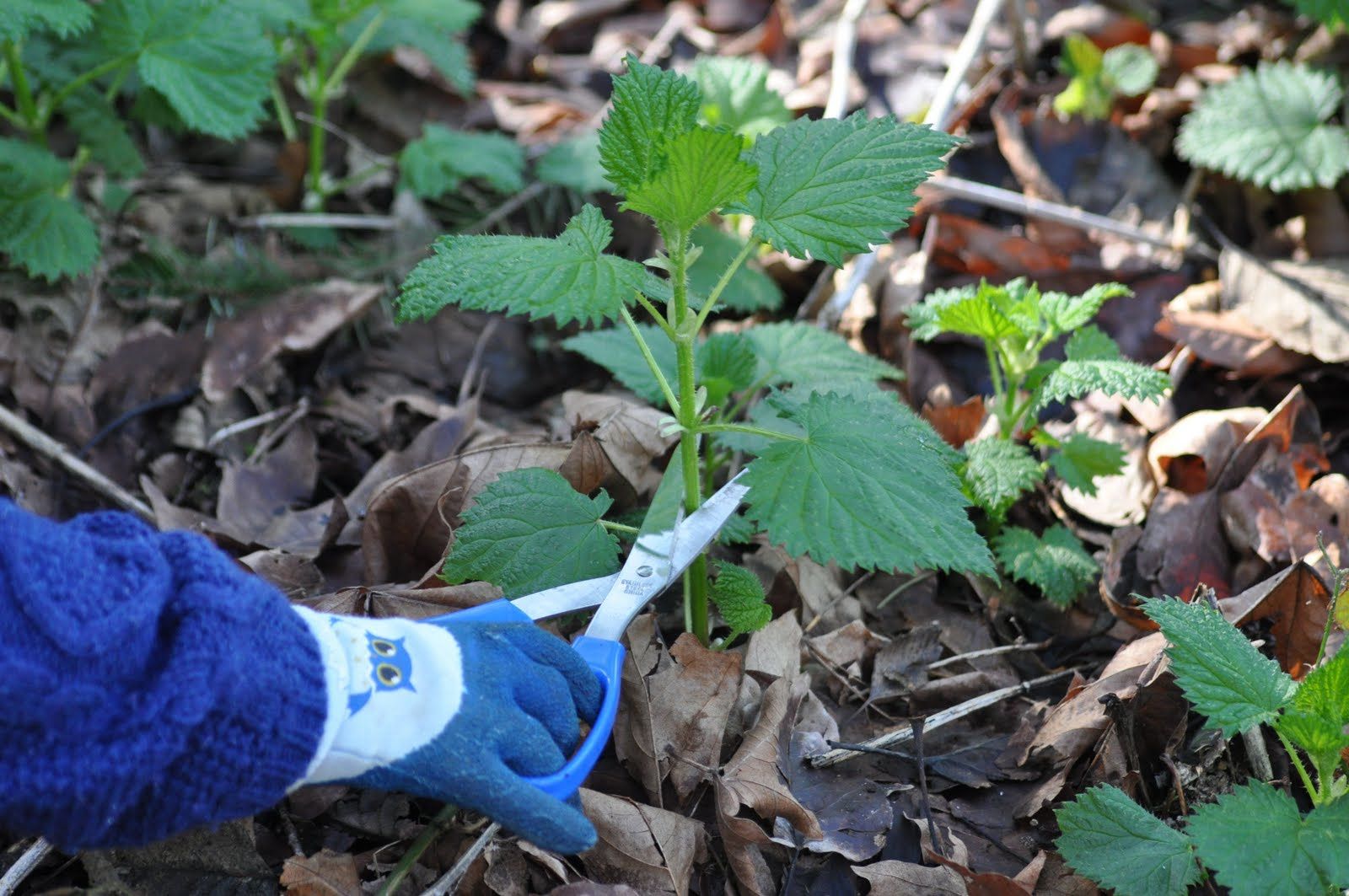 How do you harvest nettles?
The best method, so the plant can keep growing, is to cut the stem just after the second set of basal leaves. This doesn't always happen when young children are involved, but remember it is a learning process for them. If you live in the Midwest or East Coast your nettle season may not come around for another few months. Nettles like nitrogen-rich, moist soil so look for a place with a lot of decaying organic matter.
I'll be posting recipes using nettles soon, like lasagna, bone broth, and soup. In the meantime, get out and enjoy the beautiful sunshine and go on a nettle hunt with your children!
If you are an Herbalist or someone who has a lot of knowledge in herbal medicine, please leave a comment and add anything I might be missing here, thanks! :)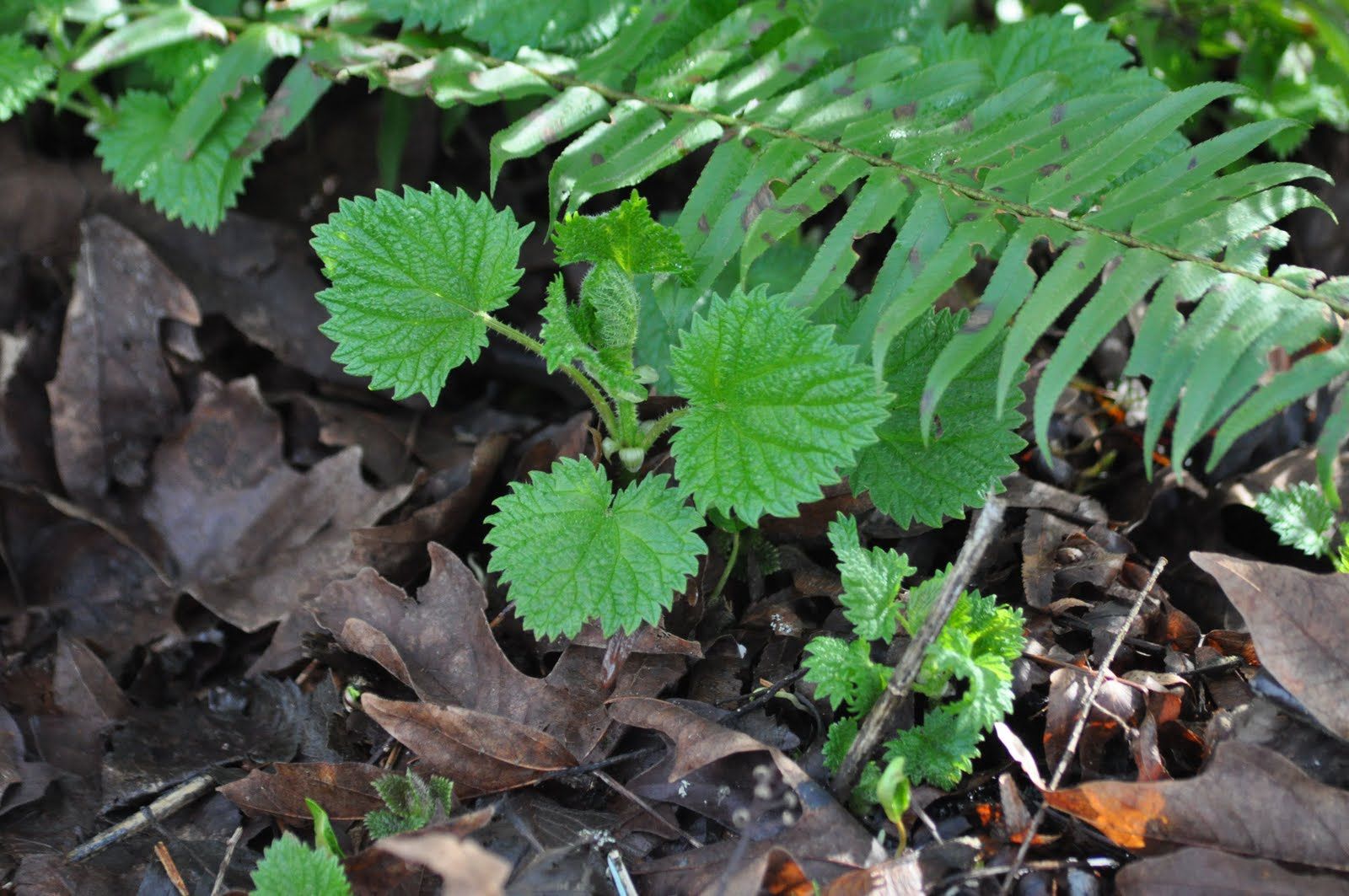 References:
Gladstar R. Herbal Healing for Women. New York: Simon and Schuster, 1993, 177.
Mittman P. Randomized double-blind study of freeze-dried Urtica diocia in the treatment of allergic rhinitis. Planta Med 1990;56:44–7. 
Blumenthal M, Busse WR, Goldberg A, et al. (eds). The Complete Commission E Monographs: Therapeutic Guide to Herbal Medicines. Boston, MA: Integrative Medicine Communications, 1998, 216–7.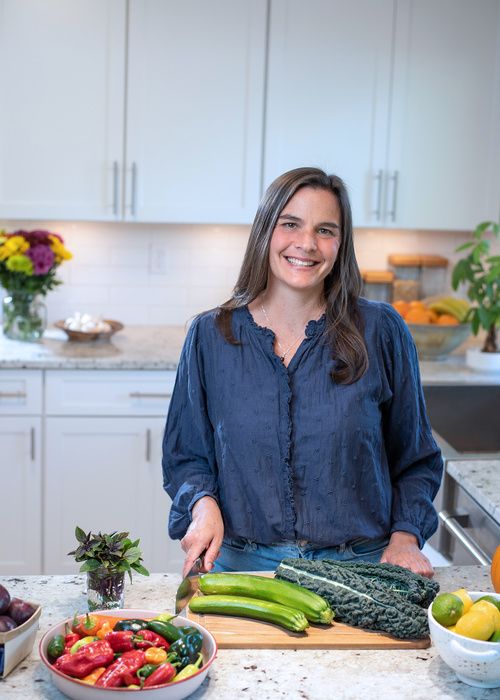 About the Author
Alissa Segersten holds a Bachelor's of Science in Nutrition from Bastyr University and a Master's of Science in Human Nutrition and Functional Medicine from the University of Western States. She is a Functional Nutritionist, the mother of five children, a whole foods cooking instructor, professional recipe developer, and cookbook author. She is passionate about helping others find a diet that will truly nourish them. Alissa is the author of two very popular gluten-free, whole foods cookbooks and guidebooks:
The Whole Life Nutrition Cookbook
and
Nourishing Meals
. She is also the co-author of
The Elimination Diet book
. Alissa is the founder and owner of Nourishing Meals®.
Nourishing Meals Newsletter
Email updates.