How to Make Chicken Stock with Nettles
Ali Segersten
Apr 28, 2011
22 comments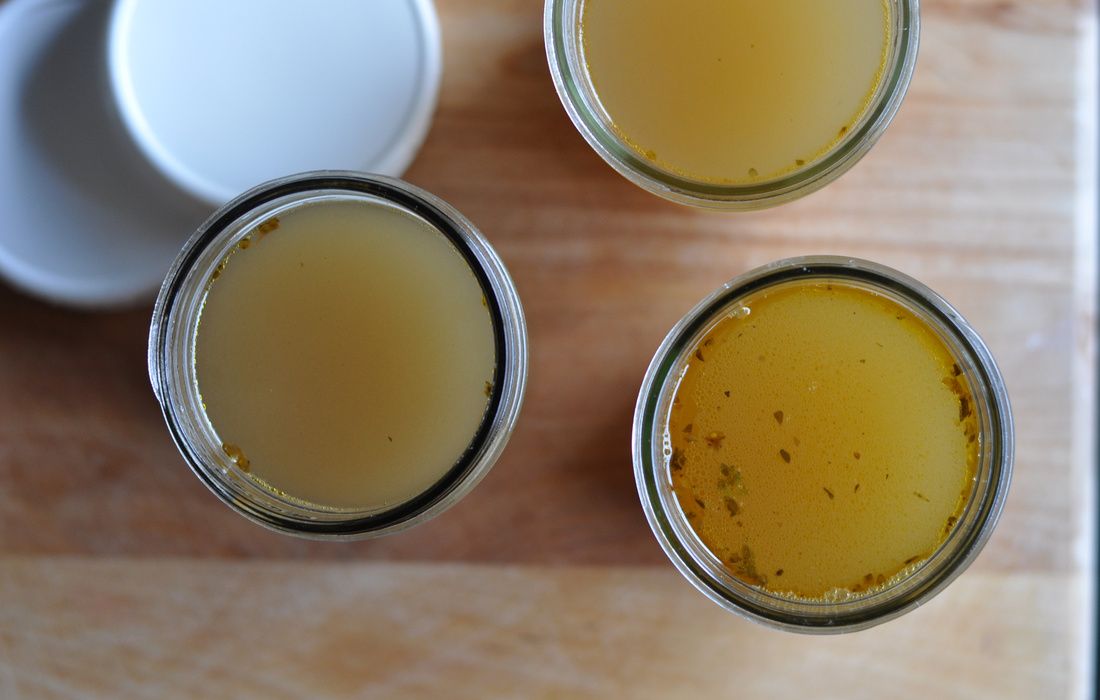 Stocks or broths can be used in many different ways, well beyond soups. Homemade stock is far more nutritious than store-bought stock, even the organic brands. For one, commercial stocks, whether chicken or vegetable, use many different "natural" flavorings. What is a natural flavoring anyway? It can be anything, but most often it is a man-made chemical, often containing MSG (free glutamic acid). Did you know that the FDA classifies MSG as "natural" and by using other terms such as "natural flavoring" or "yeast extract," manufacturers can somewhat deceive label-reading consumers into buying their products? The flavoring industry is a billion dollar industry. Most of us won't buy a product that doesn't taste good. Humans have receptors on their tongues for glutamate, the amino acid we recognize as the common "meat" flavor in foods. Using MSG in foods such as chicken stock is a way to cut corners and create a cheap food for a profit. And unfortunately, MSG is a neurotoxic substance causing headaches and in large amounts, possible damage to the brain (in B6 and magnesium deficient people). By making your own stocks using high-quality ingredients, you create so much flavor you would never need to add anything else to them.
Here is an ingredient list for an organic chicken stock made by a well-known company: Organic chicken broth (filtered water, organic chicken), Organic chicken flavor (organic chicken flavor, sea salt), Natural chicken flavor (chicken stock, salt), Sea salt, Organic evaporated cane juice, Organic onion powder, Turmeric, Organic flavor.
Now let's look at the ingredient list for a homemade stock: Organic chicken carcass, onions, garlic, leeks, celery, carrots, parsley, rosemary, thyme, black peppercorns, Herbamare, and fresh nettles.
I know we are all very busy and for some of us, just the thought of making your own stock seems overwhelming. But it doesn't need to be. Stocks can be simmered slowly for hours on the stove with very little attention needed. When you roast a whole chicken and have pulled all the meat from the bones, simply toss it in a stockpot (8-quart), add your vegetables, water, vinegar, and salt then cover and simmer for 6 hours or more. If you don't have time to make stock within a few days of roasting the chicken then put the chicken carcass in the freezer and take it out when you are ready.
Nutritional benefits of consuming homemade chicken stock:
contains nutrients that can strengthen digestion
adds gelatin which is rich in gut and joint supporting components
contains many minerals in an easily absorbable form, including calcium
adds small amounts of easily digested proteins to the diet
Because it is spring, I've been adding fresh nettles to our stock these days. Fresh nettles can be seen in just about every forest around us this time of year. We've harvested some ourselves but need to get out soon and stock up before they get too big. Nettles are best harvested when only a few inches high. If you are interested in learning more on nettle harvesting please read a post I did last year on Harvesting Nettles with Children. 
Nutritional benefits of nettles: 
rich source of minerals, such as calcium, iron, magnesium, and zinc 
high in carotenoids, potassium, and Vitamin K1
may assist in reversing anemia
contains anti-inflammatory compounds
is a mild diuretic that can decrease water retention problems 
can assist in boosting fertility in women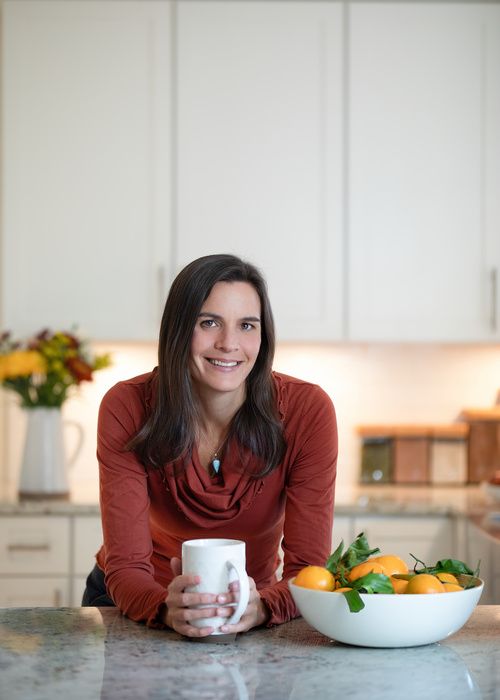 About the Author
Alissa Segersten holds a Bachelor's of Science in Nutrition from Bastyr University and a Master's of Science in Human Nutrition and Functional Medicine from the University of Western States. She is a Functional Nutritionist, the mother of five children, a whole foods cooking instructor, professional recipe developer, and cookbook author. She is passionate about helping others find a diet that will truly nourish them. Alissa is the author of two very popular gluten-free, whole foods cookbooks and guidebooks:
The Whole Life Nutrition Cookbook
and
Nourishing Meals
. She is also the co-author of
The Elimination Diet book
. Alissa is the founder and owner of Nourishing Meals®.
Nourishing Meals Newsletter
Email updates.