How to Make Homemade Pumpkin Puree
Ali Segersten
Oct 13, 2010
24 comments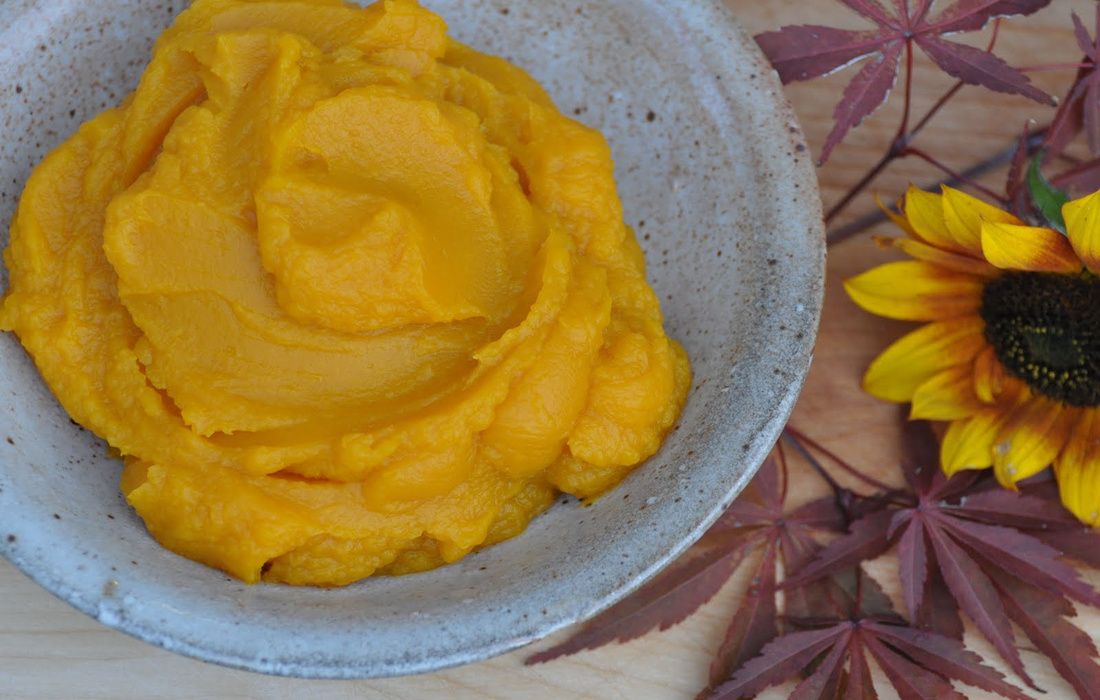 Making your own pumpkin puree is really very simple. But there are a few important steps to ensure a thick puree. The water content of fresh pumpkin puree and canned puree can vary widely. Cooking pumpkin with water creates a thin puree, which will then cause your breads, muffins, cookies, and pies to be overly moist. Roasting pumpkin without any added water creates a thick puree that will most likely match the consistency of canned pumpkin. Plus, freshly made pumpkin puree tastes so much better than canned. It is sweeter, smoother, and just down-right delicious! Once you have made your own pumpkin puree, you can freeze it in containers for later use or store it in the fridge for up to a week.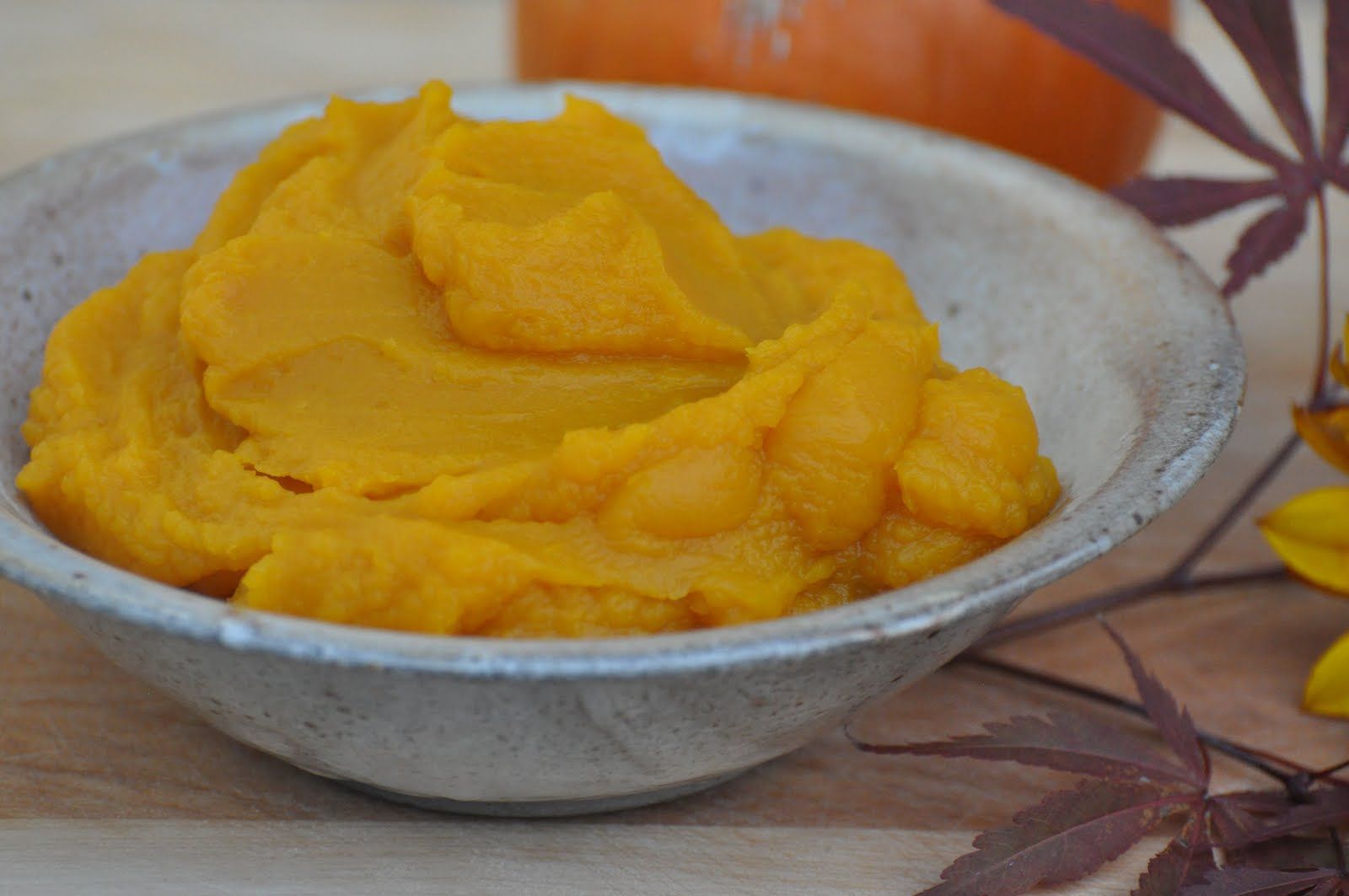 Homemade Pumpkin Puree
First, you'll need to begin with a fresh Sugar Pie Pumpkin. The one I used in these photos was picked today from our garden! You'll also be able to find sugar pie pumpkins at your local farmer's market or health food store.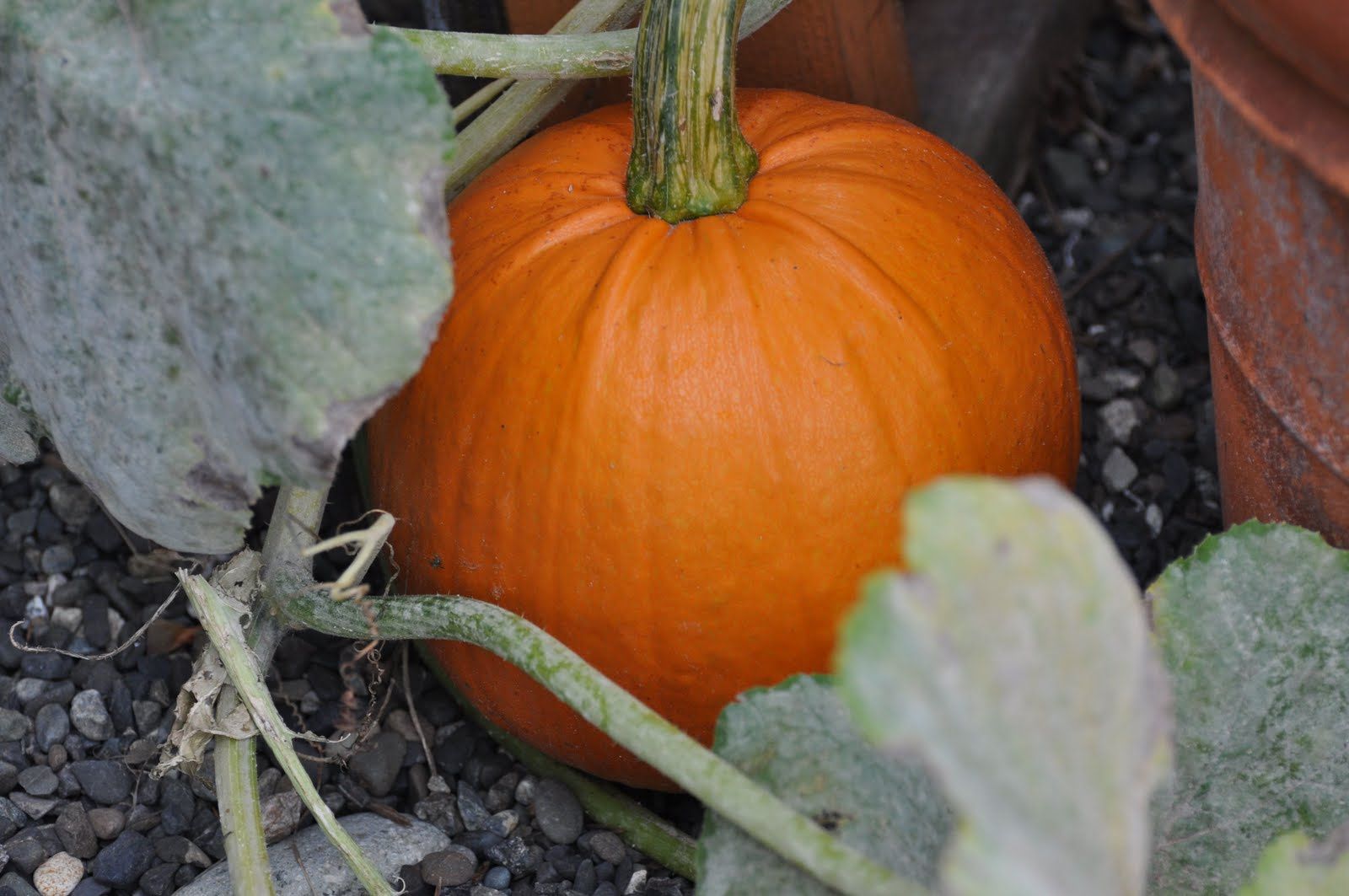 1. To begin, place your pumpkin on a large cutting board and use a heavy-duty, sharp knife to cut it in half cross-wise.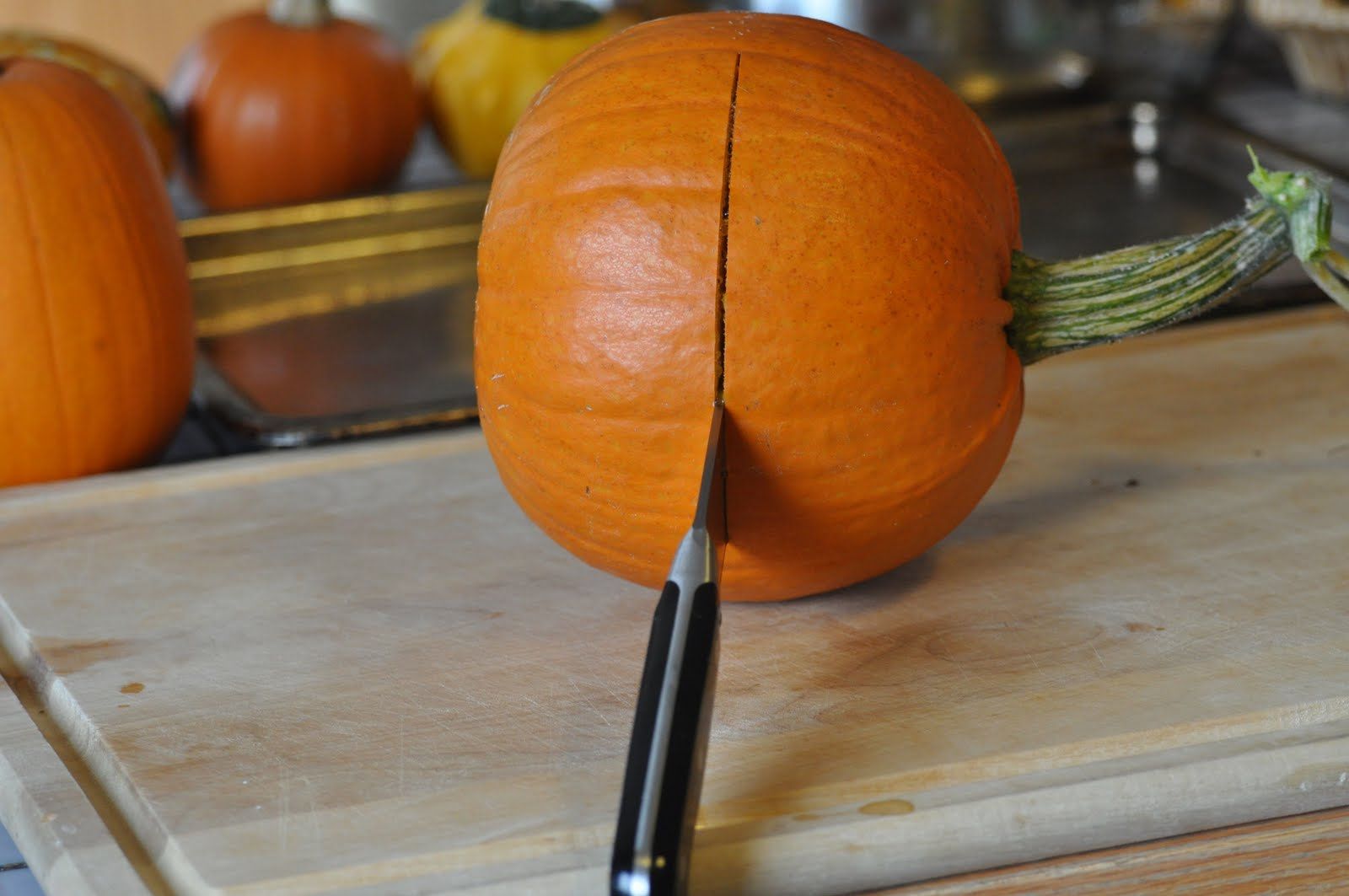 2. Next, use a large spoon to scoop out the seeds.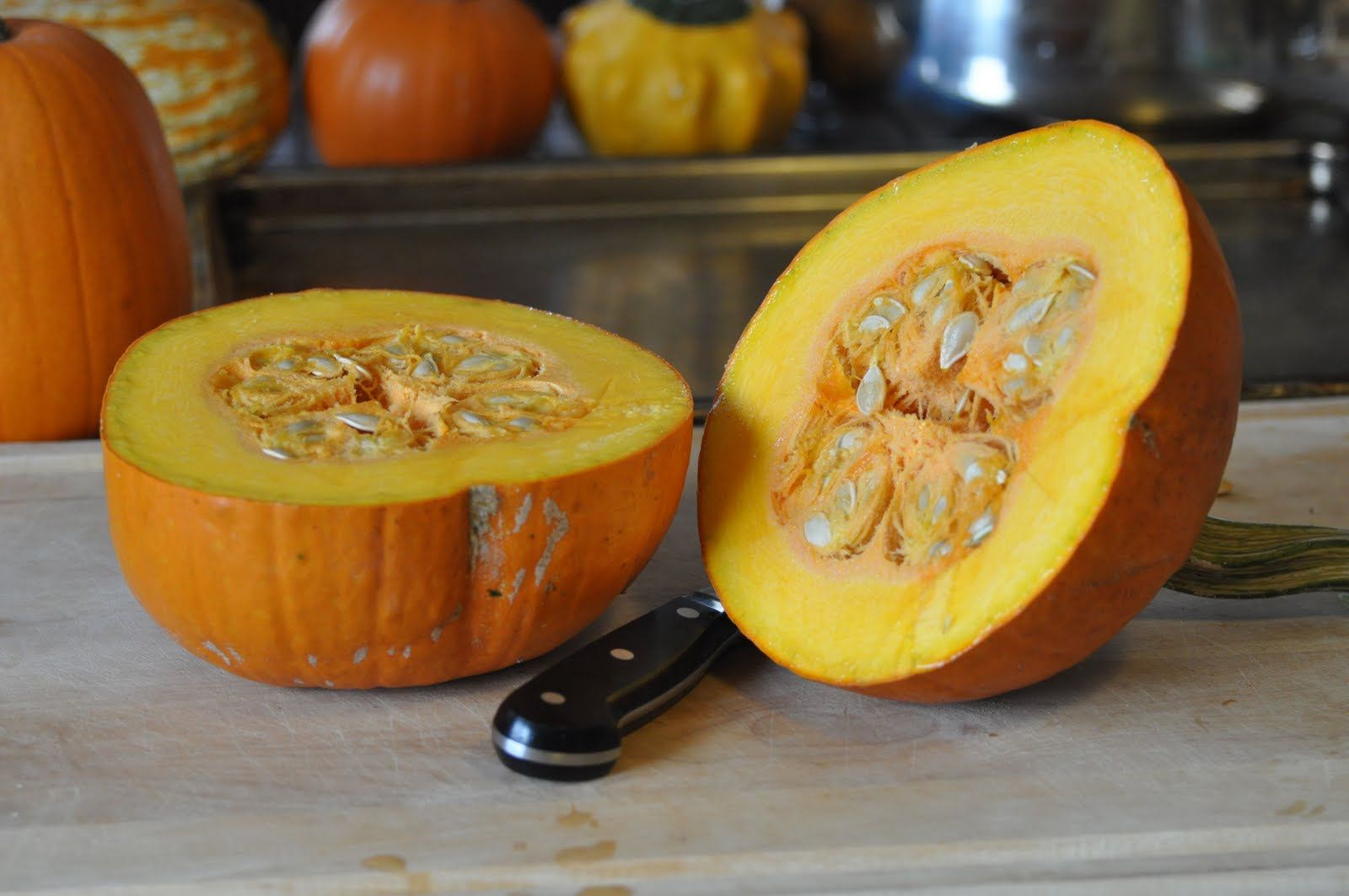 3. Place the seeds into bowl to sort out later and roast if desired. Roasted pumpkin seeds with sea salt and a little coconut oil are a favorite at our house!!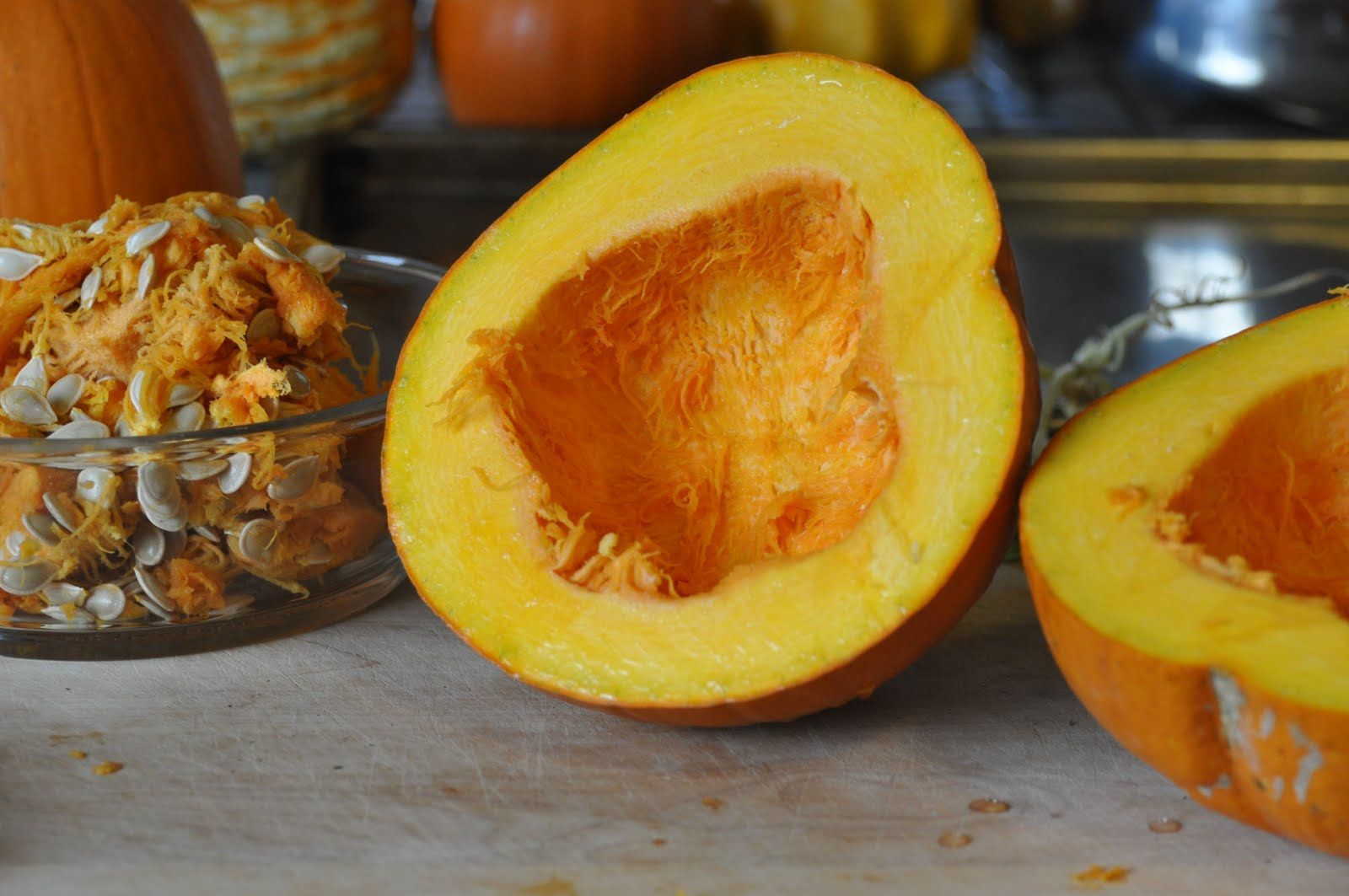 4. Cut the halves into quarters and then eighths. If your pumpkin is smaller you may just need to quarter it.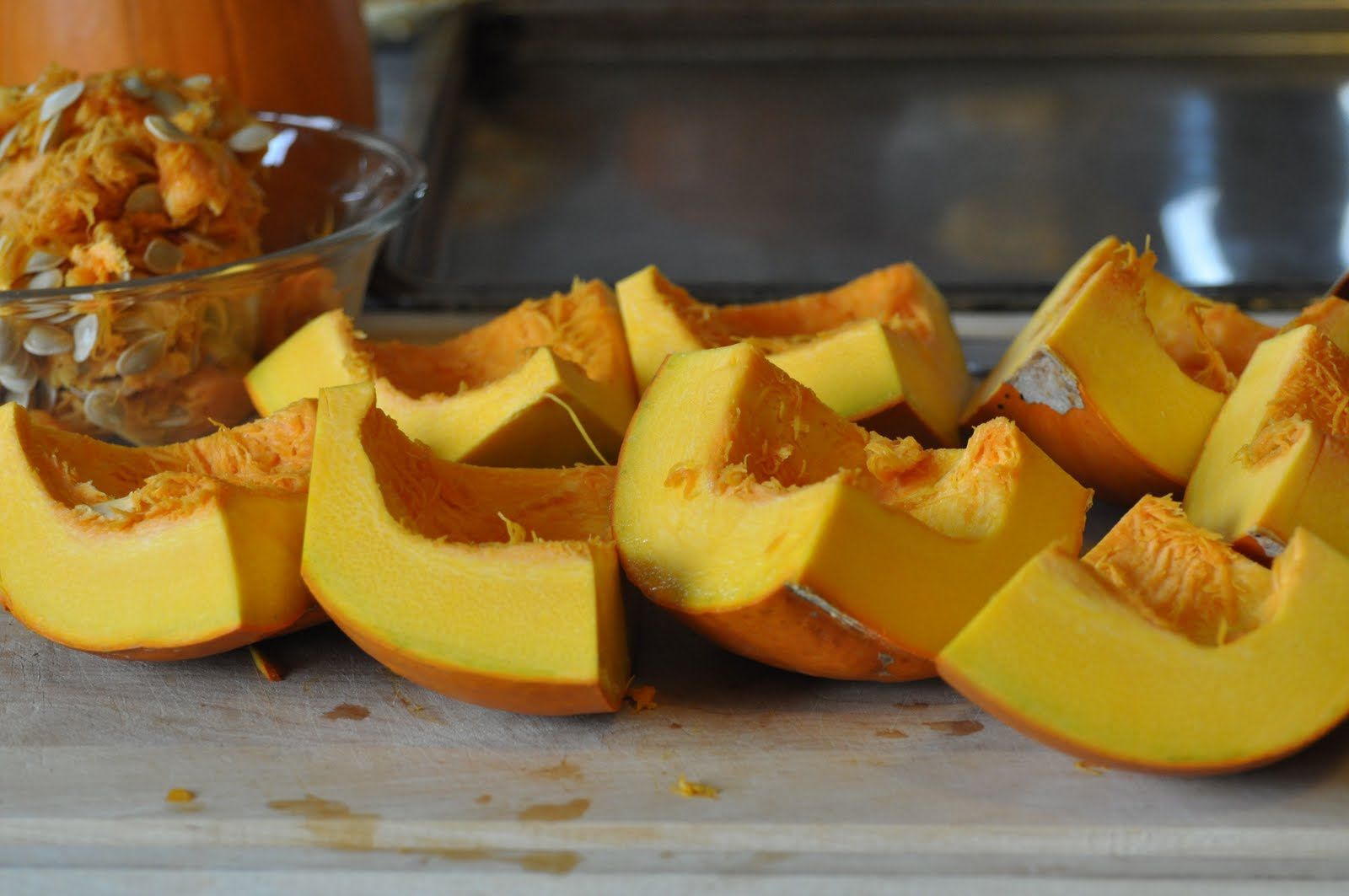 5. Next, place the pumpkin pieces into a shallow baking dish, skin-side down, cover with a lid (or foil), and roast in the oven at 400 degrees F for about one hour.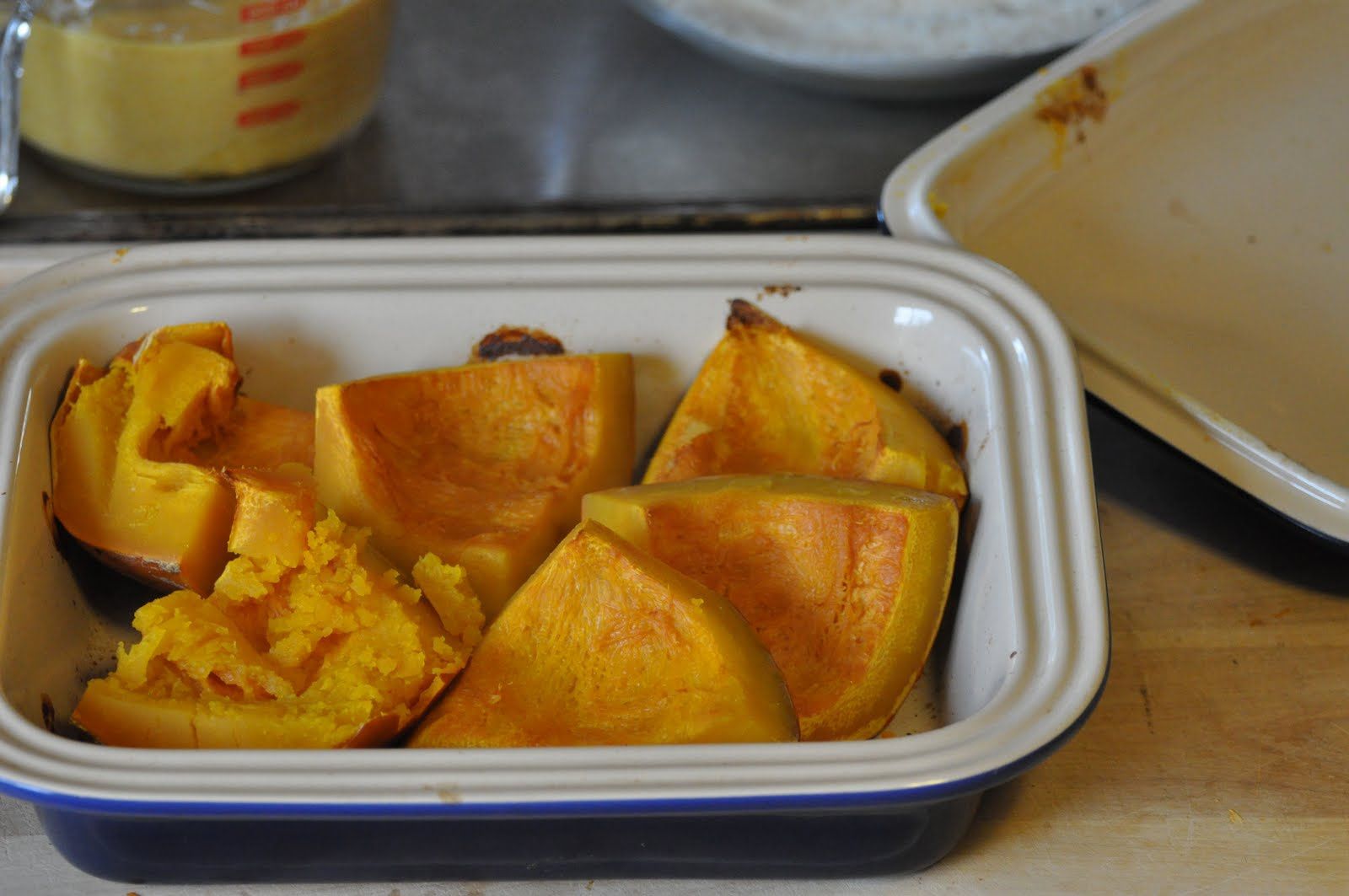 6. Scoop the flesh out into a food processor fitted with the "s" blade and process until a smooth puree forms. It should take a few minutes since your pumpkin will be on the drier side.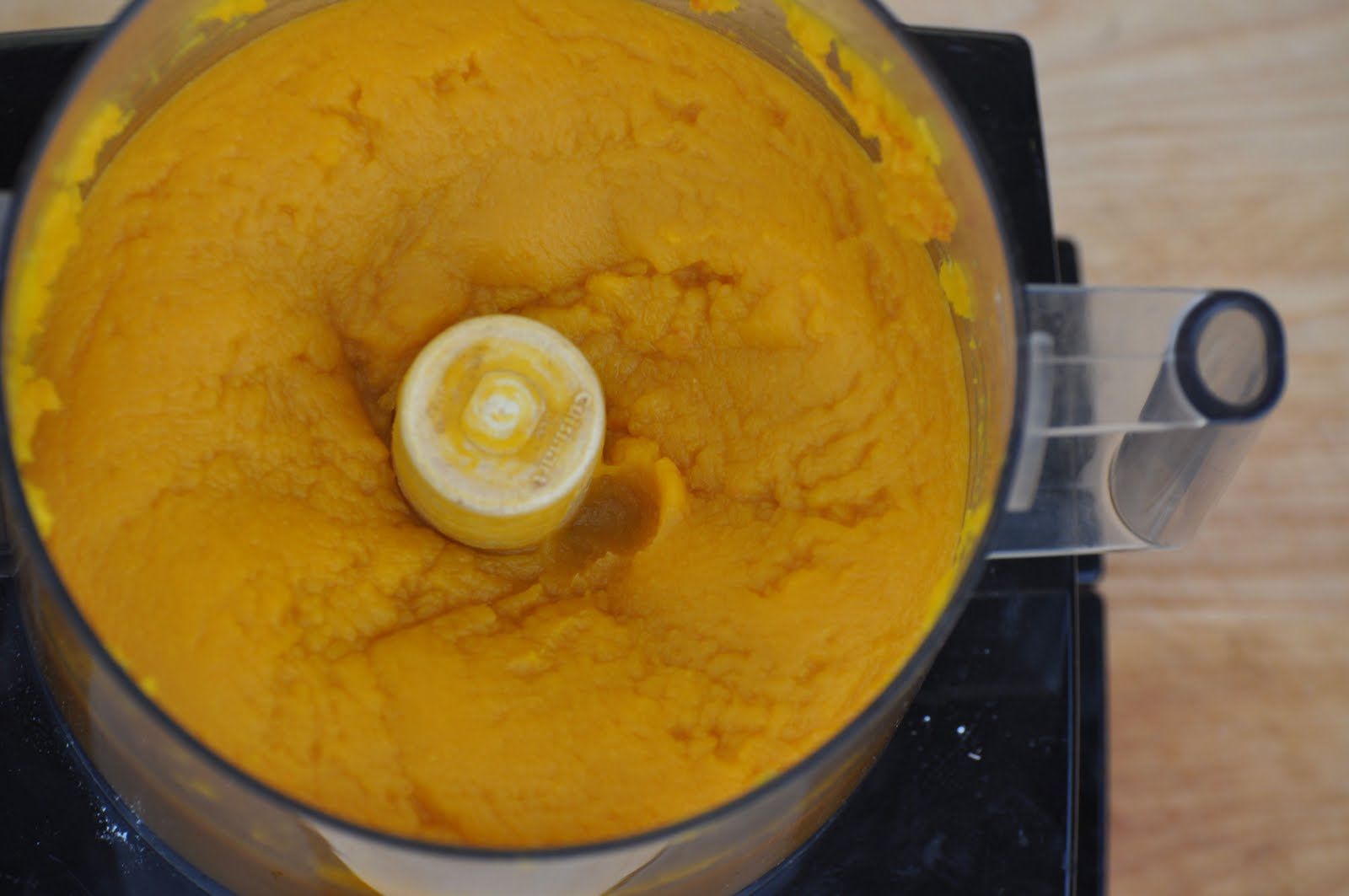 7. Scoop the puree into glass jars or storage containers and freeze or refrigerate until ready to use!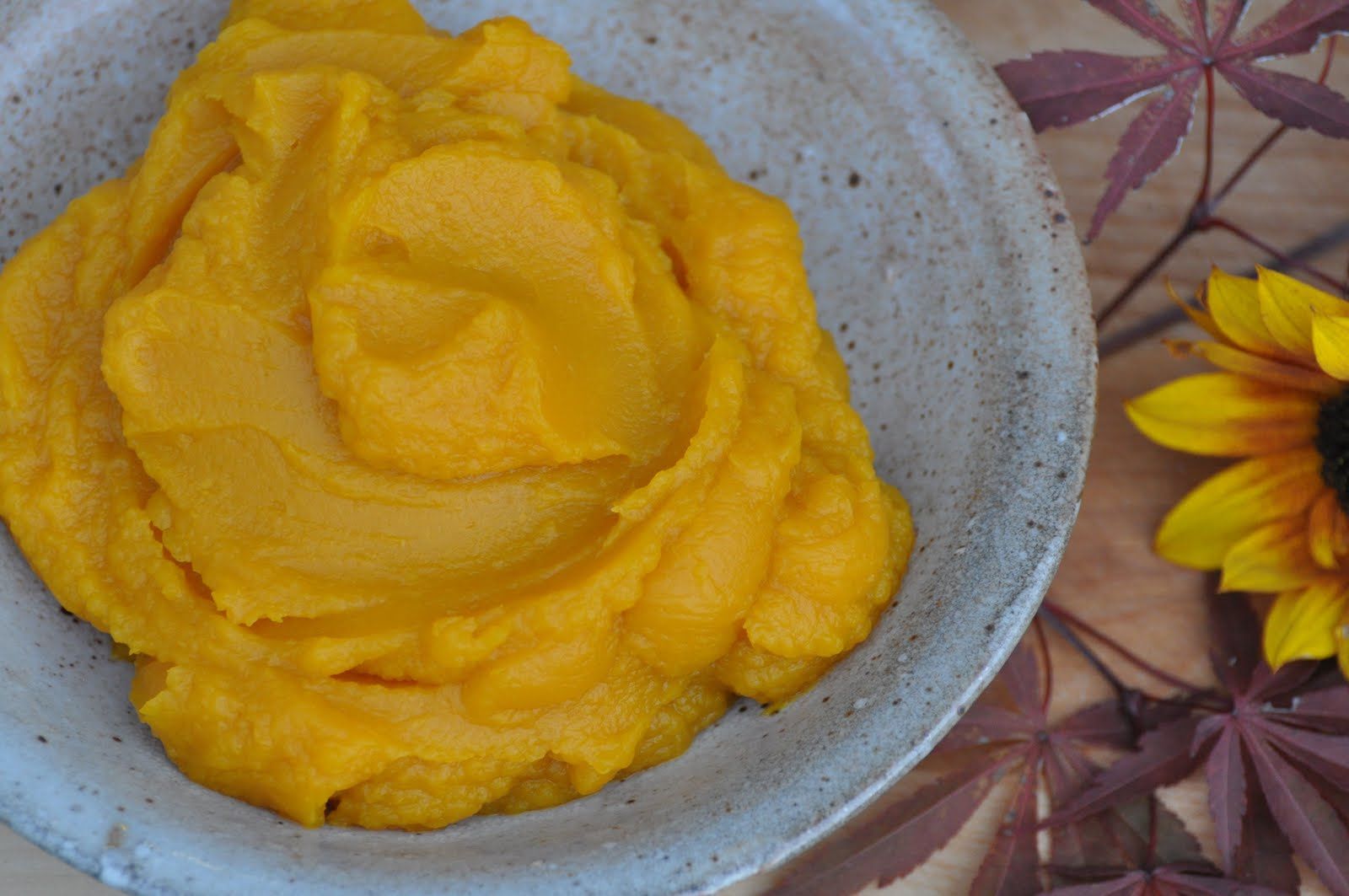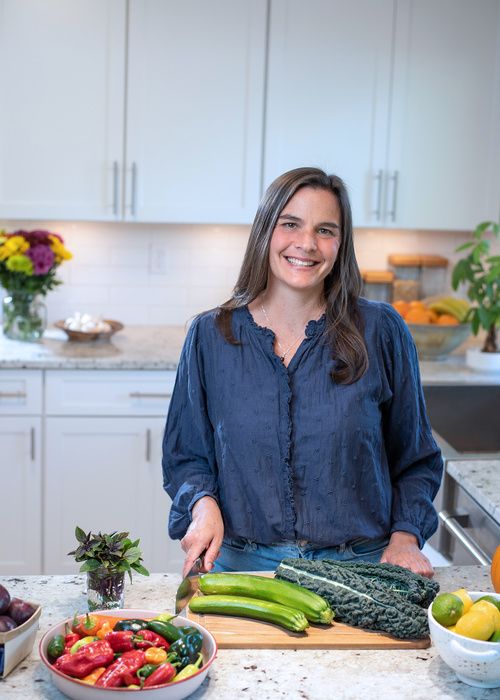 About the Author
Alissa Segersten holds a Bachelor's of Science in Nutrition from Bastyr University and a Master's of Science in Human Nutrition and Functional Medicine from the University of Western States. She is a Functional Nutritionist, the mother of five children, a whole foods cooking instructor, professional recipe developer, and cookbook author. She is passionate about helping others find a diet that will truly nourish them. Alissa is the author of two very popular gluten-free, whole foods cookbooks and guidebooks:
The Whole Life Nutrition Cookbook
and
Nourishing Meals
. She is also the co-author of
The Elimination Diet book
. Alissa is the founder and owner of Nourishing Meals®.
Nourishing Meals Newsletter
Email updates.