Easy Roasted Delicata Squash Recipe
Ali Segersten
Dec 16, 2014
3 comments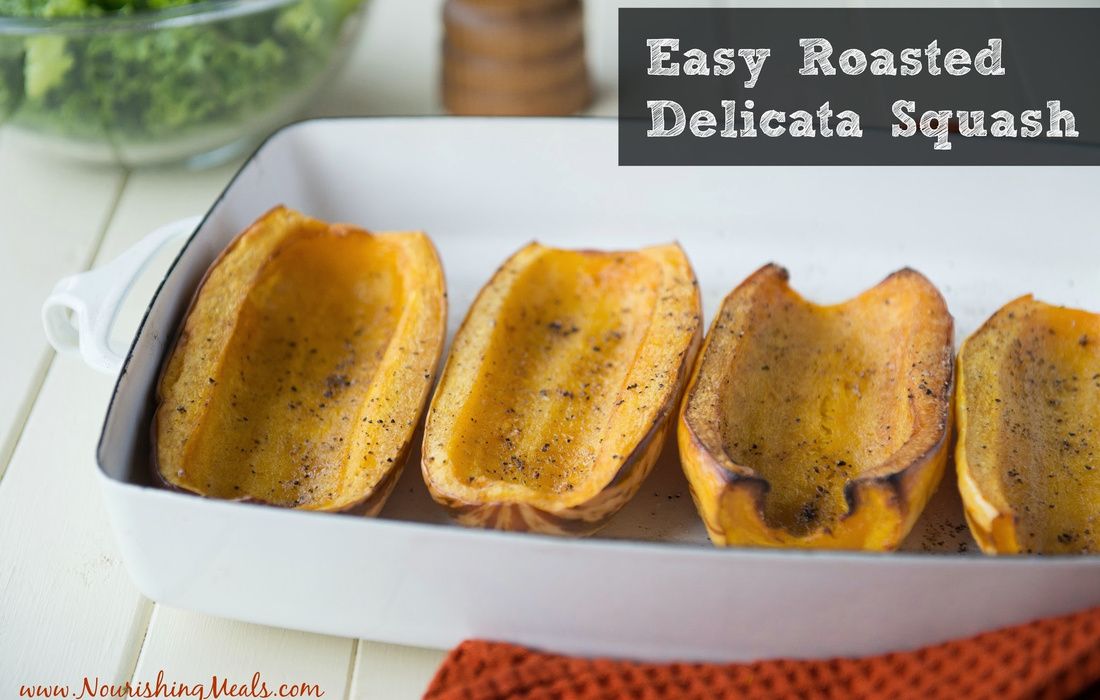 This is a recipe that anyone can do. Yes you. You can make this. It's so simple and yet so delicious. Winter squash is an excellent, easily digested carbohydrate that's packed with antioxidant-rich carotenoids like beta-carotene, alpha-carotene, lutein, beta-cyrpto-xanthin, and zeaxanthin. 
I planted winter squash starts, including four delicata squash plants, in many of my garden beds last spring. Squash can be one of the easiest vegetables to grow, as long as it gets enough water early on in the growing season. Just plant organic starts or seeds in nutrient-rich soil that gets plenty of sun, water often, and watch them grow! We're pretty much out of the delicatas we grew but we still have a box of kabocha squash, carnival squash, sugar pie pumpkins, and spaghetti squash sitting in our house…..all from our garden! Winter squash is such a sustainable form of carbohydrates. Just think of the kind of agriculture it takes to grow grains compared to something like squash! I've come to rely on this food more and more for sustained, clean-burning energy. 
Serve this simple recipe as part of your Thanksgiving or Christmas dinner. Sprinkle it with fresh parsley and pomegranate arils after it comes out of the oven for a beautiful presentation! Roasted winter squash also essential to use during phases 2 and 3 of our Elimination Diet. You can vary the recipe and use ground cinnamon and nutmeg in place of the black pepper, and use coconut oil in place of the olive oil for a simple dessert. I also like to add a drizzle of pure maple syrup as well to this when making it for dessert.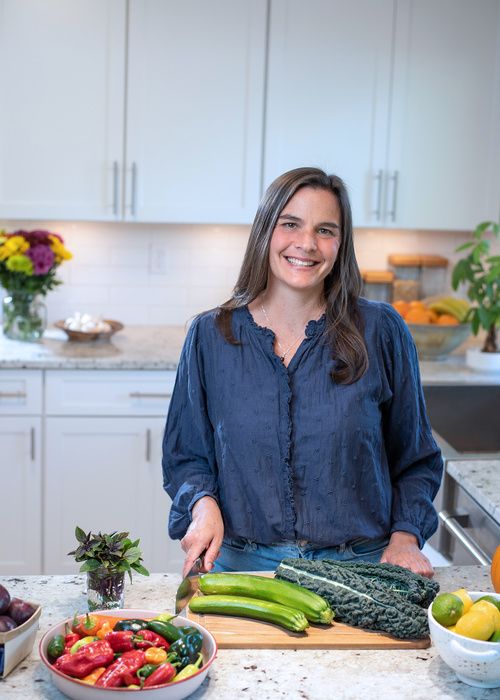 About the Author
Alissa Segersten holds a Bachelor's of Science in Nutrition from Bastyr University and a Master's of Science in Human Nutrition and Functional Medicine from the University of Western States. She is a Functional Nutritionist, the mother of five children, a whole foods cooking instructor, professional recipe developer, and cookbook author. She is passionate about helping others find a diet that will truly nourish them. Alissa is the author of two very popular gluten-free, whole foods cookbooks and guidebooks:
The Whole Life Nutrition Cookbook
and
Nourishing Meals
. She is also the co-author of
The Elimination Diet book
. Alissa is the founder and owner of Nourishing Meals®.
Nourishing Meals Newsletter
Email updates.