Raw Cranberry Sauce ~ So Easy! (vegan, sugar-free)
Ali Segersten
Nov 23, 2016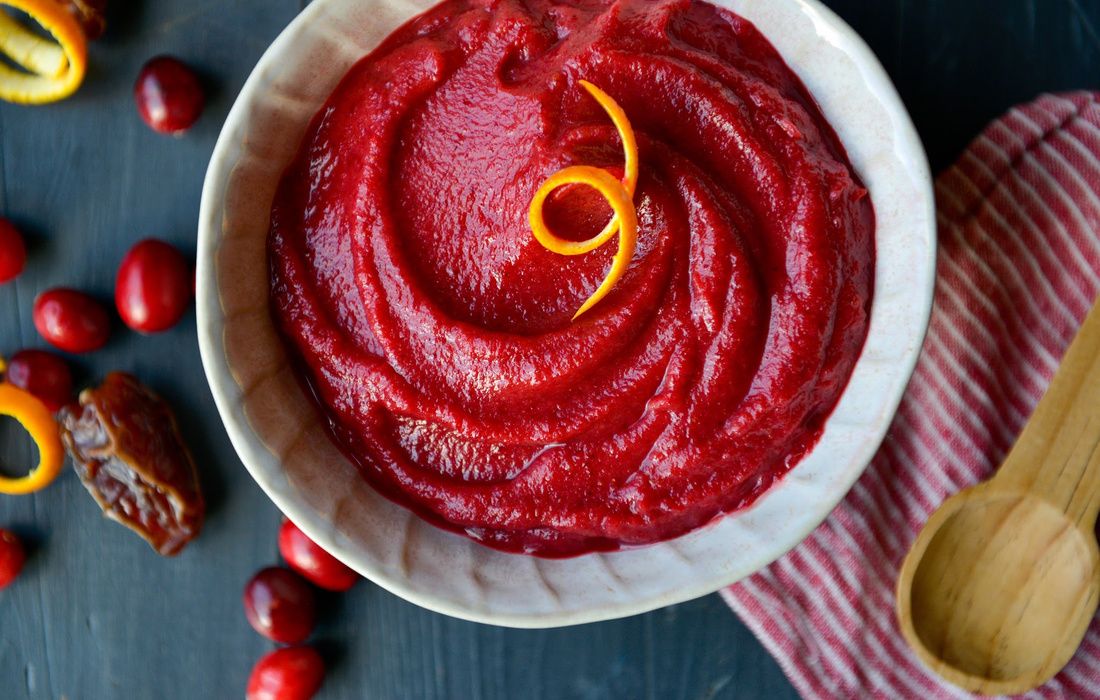 If you are looking for an extremely easy and super nutritious cranberry sauce recipe then I have just the thing! I've been making this raw cranberry sauce recipe for a few years and have shared it on Instagram and Facebook but never seem to get around to getting it up on my blog....until now!
Serve this tart and tangy cranberry sauce with your holiday turkey, baked salmon, or winter squash and bean casserole. It's also delicious on top of pumpkin pie! I know, I know. Try it and you'll see!
Did you know that cranberries are one of the most concentrated sources of ellagic acid, a potent anti-oxidant and anti-cancer compound? Ellagic Acid is a phytochemical that is found in significant amounts in cranberries, raspberries, wild strawberries, blackberries, pomegranates, pecans, walnuts, and other plant foods. For the most part, think bright red plant foods that make your mouth pucker! Ellagic acid is destroyed by cooking, so eating cranberries in a raw recipe like this is most beneficial!
Findings from a 2016 study "cast a beam of light on the potential therapeutic use of ellagic acid in obesity-related colon carcinogenesis" (colon cancer). A 2015 study found that ellagic acid inhibits the proliferation of MCF-7 breast cancer cells and that its use could be a "novel therapeutic approach for the treatment of patients with breast cancer." Another 2015 study reported that ellagic acid from pomegranates suppressed prostate cancer cells!
Food is medicine! You can use this to your advantage during the holidays and enjoy medicinal recipes like this raw cranberry sauce.