Healthy Easter Basket Ideas
Ali Segersten
Apr 22, 2011
27 comments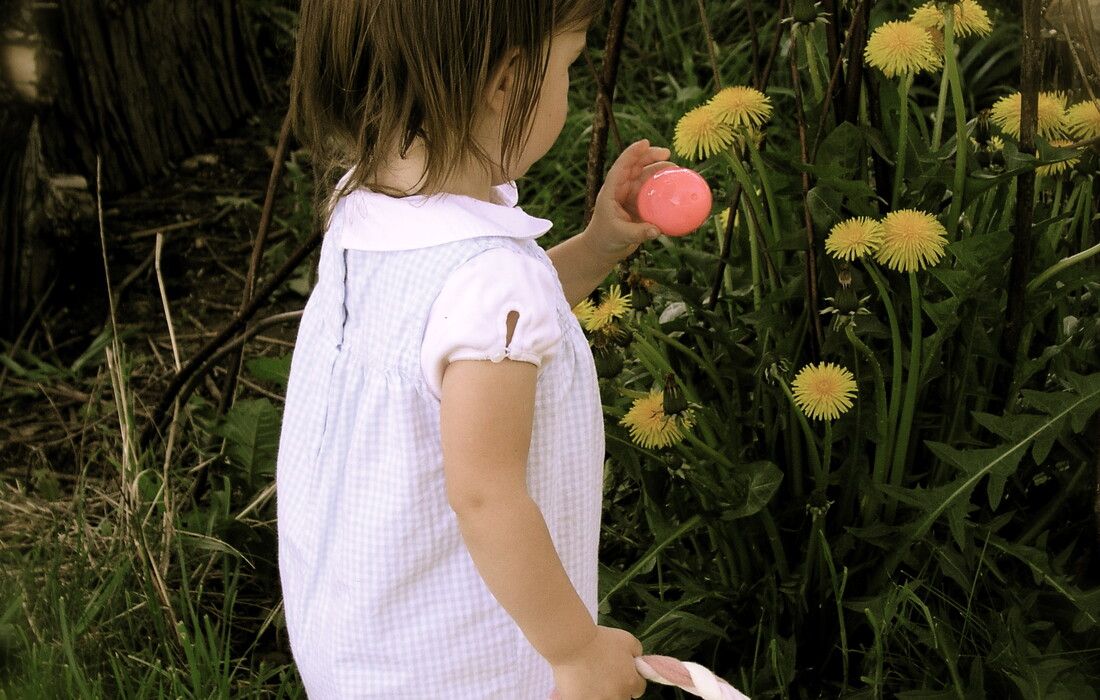 Did you know that Americans spend around $2 billion each year on Easter candy? Did you know that loading up Easter baskets with candy is a relatively new phenomenon? Eggs have always been a part of Spring and Easter festivals predating passover. Eggs are a pagan symbol of fertility and rebirth. Dying eggs came a bit later and may have originated in Poland, possibly around the 13th century. But candy? How did that come into play?
Some theorize that it was the exchange of Hot Cross Buns for Easter many hundreds of years ago that began the treat giving on Easter. In 1361, a monk named Father Thomas Rockcliffe began a tradition of giving Hot Cross Buns to the poor of St. Albans on Good Friday. Interestingly, like so many Easter symbols, Hot Cross Buns have their roots in ancient pagan traditions. Hot cross buns are regarded by many as the outgrowth of the ancient Pagan sacramental cakes, eaten by Anglo-Saxons in honor of their goddess, Eostre. The cross on the bun representing the four quarters of the moon.
The exact origin of the Easter Bunny is unclear, but rabbits are an ancient symbol of fertility and new life. Some theorize that it has its roots in the 1700's, when Germans settled on the East Coast of the United States and brought with them their tradition of an egg-laying hare called "Osterhase" or "Oschter Haws." Their children made nests in which this creature would lay its colored eggs. The custom then eventually spread across the United States and the Easter Bunny's early morning deliveries expanded to include chocolate and other types of candy and gifts, using decorated baskets to replace the nests.
The business of selling candy on Easter began to take off from the 1930's to the 1960's when candy makers began developing new candies and displaying them in storefront windows before Easter. According to U.S. Census Bureau statistics for 2007, each person in the U.S. eats about 24.5 pounds of candy per year! That is a lot of toxic sugar, food dyes, and chemical stabilizers going into a young child's growing body each year!
Are there other alternatives? Yes! 
This is a photo I took in 2005 on Easter, when my oldest daughter was 3 years old. Her basket is filled with natural goodies (it was also the only photo I could find of one of our Easter baskets)!
These are some great ideas for all children:
organic fruit leathers
chamomile tea bags 
organic sunflower seeds for the garden (any seed pack would work) 
a small box of Glee Gum 
some natural children's toothpaste and a new toothbrush 
natural lotion and soap 
a few dark chocolates
I always fill the Plastic Easter Eggs with simple things that be used in creative play or eaten as a healthy snack. It is the joy of opening them up to see what's inside for young children, not the exact contents!
Ideas for filling plastic Easter eggs:
polished stones 
crystals
marbles 
money
raw nuts and seeds 
dried cranberries 
dried mango 
usually a few organic jelly beans
Interested in dying eggs naturally?
We've done it before with red onion skins, turmeric, and spirulina. You simply boil each of these ingredients in separate pots in water, allowing excess water to evaporate as it cooks, and then add a few tablespoons of white vinegar to each pot. 
Please share any other ideas you have for a Healthy Easter Basket. I would love to know what you do for your children! :)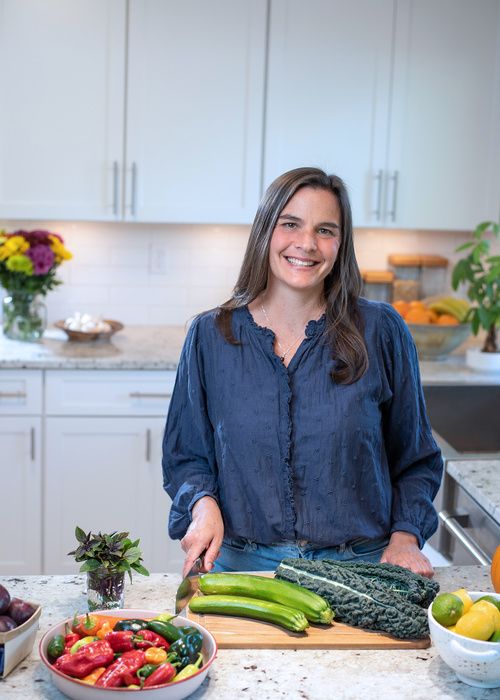 About the Author
Alissa Segersten holds a Bachelor's of Science in Nutrition from Bastyr University and a Master's of Science in Human Nutrition and Functional Medicine from the University of Western States. She is a Functional Nutritionist, the mother of five children, a whole foods cooking instructor, professional recipe developer, and cookbook author. She is passionate about helping others find a diet that will truly nourish them. Alissa is the author of two very popular gluten-free, whole foods cookbooks and guidebooks:
The Whole Life Nutrition Cookbook
and
Nourishing Meals
. She is also the co-author of
The Elimination Diet book
.
Nourishing Meals Newsletter
Email updates.