Buckwheat Chocolate Cake (Gluten-Free + Egg-Free + Dairy-Free)
Ali Segersten
Apr 26, 2022
5 comments
I absolutely love baking with buckwheat flour. It has a robust, earthy flavor and impressive nutritional profile. Paired with a high-quality raw cacao powder and extra virgin olive oil, you get a phytonutrient-rich healing dessert! 
Both buckwheat flour and cacao powder are rich sources of flavonoids and polyphenols. These compounds have numerous beneficial impacts on different systems in the body. Did you know that polyphenols interact with the gut microbiota and act as prebiotics for beneficial bacteria? Gut microbiota "eat" these polyphenols and break them down into smaller bioactive compounds that are more easily absorbed into systemic circulation. Anything that enhances the growth of beneficial bacteria can help to reduce the numbers of more harmful bacteria. If you want to support immune functions, decrease brain fog, increase energy, and feel more alive, then eat foods daily that help your beneficial gut bacteria thrive. Not only do food compounds like resistant starches do this, but plant chemicals like polyphenols do as well! 
Buckwheat also has an impressive polyphenol and flavonoid content. There are different varieties of buckwheat, and some, such as tartary buckwheat, have higher levels of these beneficial plant chemicals than others, however, all varieties of buckwheat surpass most other grains or pseudograins in phytonutrient levels. These plant compounds are anti-inflammatory, neuro-protective, anti-cancer, anti-diabetic, and supportive to the gut microbiota. How wonderful to enjoy medicinal foods like this in the form of chocolate cake! 
This cake recipe is an adaption of the Blackberry Buckwheat Olive Oil Cake recipe from my Nourishing Meals Cookbook. It is an excellent gluten-free, nut-free, and vegan cake if you are a buckwheat lover like myself. You can double this recipe and turn the cake into a delicious layered cake using this Chocolate Avocado Frosting between and around the layers (you'll need a double batch of the frosting too).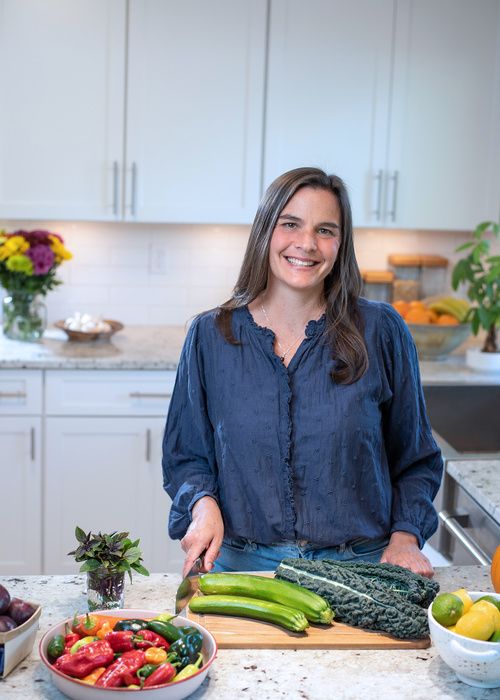 About the Author
Alissa Segersten holds a Bachelor's of Science in Nutrition from Bastyr University and a Master's of Science in Human Nutrition and Functional Medicine from the University of Western States. She is a Functional Nutritionist, the mother of five children, a whole foods cooking instructor, professional recipe developer, and cookbook author. She is passionate about helping others find a diet that will truly nourish them. Alissa is the author of two very popular gluten-free, whole foods cookbooks and guidebooks:
The Whole Life Nutrition Cookbook
and
Nourishing Meals
. She is also the co-author of
The Elimination Diet book
. Alissa is the founder and owner of Nourishing Meals®.
Nourishing Meals Newsletter
Email updates.