High-Fiber Wild Blueberry Flax Muffins (gluten-free, dairy-free)
Ali Segersten
Mar 16, 2023
17 comments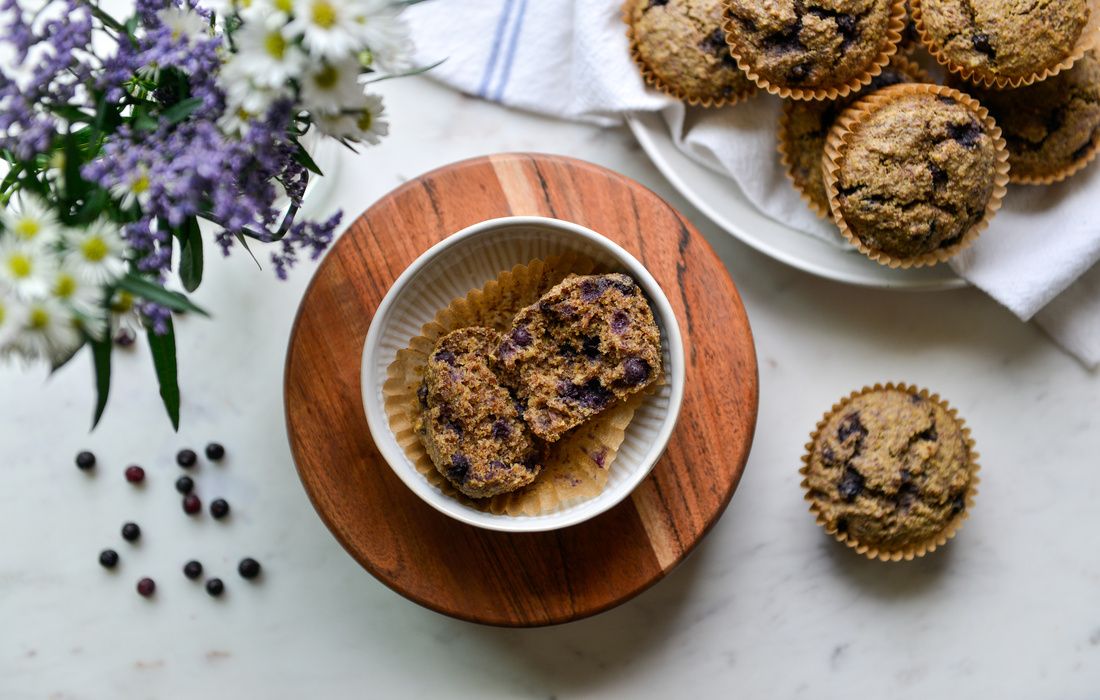 Flaxseeds are a powerhouse of nutrients and fiber that help feed your beneficial gut microbes, reduce inflammation, regulate your digestive system, improve cardiovascular health, and help normalize blood sugar levels. This healthy muffin recipe uses 1 ½ cups of flaxseed meal, in addition to a small amount of oat flour and a cup of wild blueberries to pack in the nutrients!
How does dietary fiber reduce inflammation? Fiber can not be broken down by the enzymes produced in our digestive tract, however, our friendly microbes thrive off of dietary fiber and break it down in the colon. These friendly microbes break down soluble fibers and produce short chain fatty acids (SCFAs). SCFAs nourish the gut lining, creating a more protective barrier preventing microbes from crossing over into the bloodstream and initiating an inflammatory immune response. SCFAs also cross the gut barrier and are then circulated throughout the body in the bloodstream. Once in the bloodstream, SCFAs can interact with immune cells at the genetic level to reduce the production of pro-inflammatory cytokines (immune chemicals that cause pain, inflammation, and tissue damage in the body). This is just one way that high-fiber foods can reduce systemic inflammation in the body. 
Soluble fiber in plant foods also binds to bile in the intestines, preventing reabsorption. Bile contains cholesterol, so by increasing dietary fiber daily, you can safely and gently lower blood cholesterol levels. Soluble fiber also forms a gel with water in the gut and slows down glucose (sugar) absorption into the bloodstream. This means that carbohydrates from your food are absorbed more slowly into your bloodstream over a longer period of time, keeping blood sugar levels steady. Without fiber, glucose gets absorbed very quickly into the blood causing a large spike in blood sugar, which can result in a potential immune response and increased inflammation. 
Flaxseeds and oats are excellent sources of fiber, and so are many other plant foods! The key to creating health and resilience is to consume a wide variety of plant foods. Whole grains, legumes, seeds, nuts, fruits, vegetables, and fiber supplements (like psyllium and others) can help feed beneficial microbes, decrease inflammation, and regulate blood sugar. Plus, you can enjoy these foods in a delicious way, such as in this healthy gluten-free muffin recipe! Would you like more healthy high-fiber recipes like this one? Consider joining our Nourishing Meals membership platform and get access to over 1500 recipes for every diet, save favorite recipes to your account, create meal plans, shopping lists, and more! Learn more here.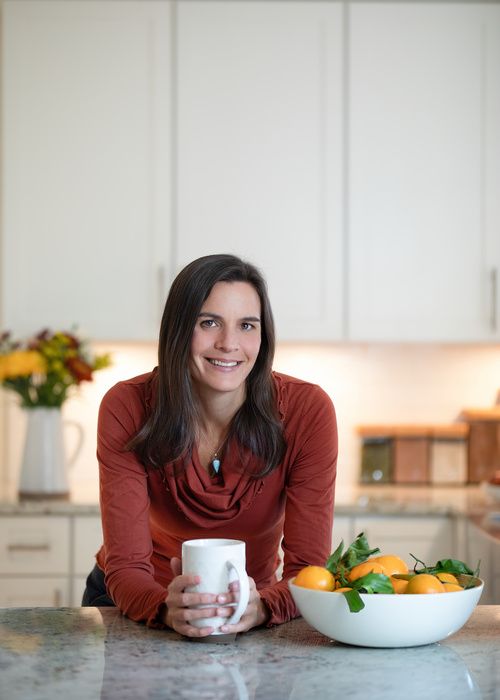 About the Author
Alissa Segersten holds a Bachelor's of Science in Nutrition from Bastyr University and a Master's of Science in Human Nutrition and Functional Medicine from the University of Western States. She is a Functional Nutritionist, the mother of five children, a whole foods cooking instructor, professional recipe developer, and cookbook author. She is passionate about helping others find a diet that will truly nourish them. Alissa is the author of two very popular gluten-free, whole foods cookbooks and guidebooks:
The Whole Life Nutrition Cookbook
and
Nourishing Meals
. She is also the co-author of
The Elimination Diet book
. Alissa is the founder and owner of Nourishing Meals®.
Nourishing Meals Newsletter
Email updates.