Carrot Cake Muffins (gluten-free, egg-free, nut-free, vegan)
Ali Segersten
May 11, 2017
8 comments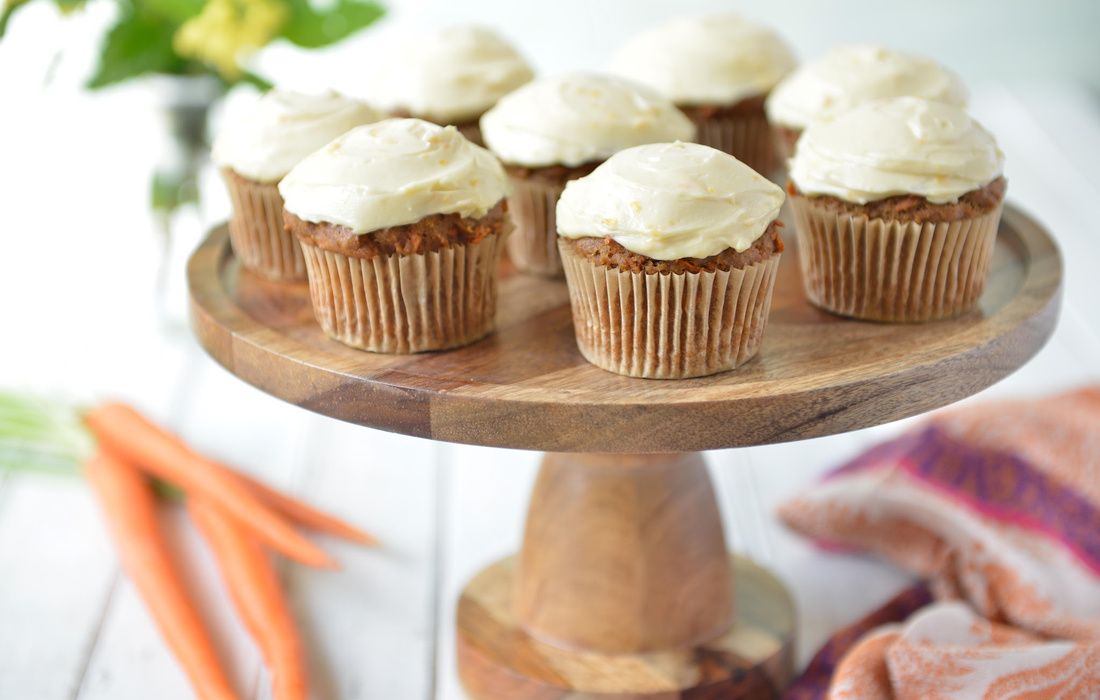 Yay for gluten-free carrot cake muffins! I call these healthy little treats muffins, but once frosted they sure seem like cupcakes to me. They are packed full of carrot-goodness, as well as being very moist and light, even without the eggs. What a perfect treat for Mother's day or a Springtime gathering!
I've frosted them here using a Honey-Cream Cheese Frosting (recipe below) but if you are dairy-free or vegan then use my Sweet Potato Buttercream Frosting recipe. Just be sure to use white-fleshed sweet potatoes (they have a light-tan skin), and stir in some finely grated orange zest at the end. This recipe is a perfect dairy-free, whole foods replacement for cream cheese frosting (and it looks like it too as long as you use the white sweet potatoes).
The trick to making these egg-free muffins light and fluffy is to add the carrots on top of the whisked dry ingredients, immediately then pour in the blended wet ingredients, and then mix them all together at once. If you stir in the carrots at the end, after your batter has been mixed up, then you will lose some of the trapped air that is formed from the reactions of the baking powder, baking soda, and acid ingredients (apple sauce and orange juice). Then you must bake them right away in your preheated oven. Starting the baking process immediately after mixing the batter together helps to trap air and create lift! Both of these steps will help give the muffins the rise and lightness you normally get with eggs.
If you want to add other ingredients such as chopped walnuts and raisins, go ahead. A half cup of each should work well. Also....did I mention that these muffins are Elimination Diet friendly for Phase 2 and beyond (without the cream cheese frosting and citrus of course)! Enjoy!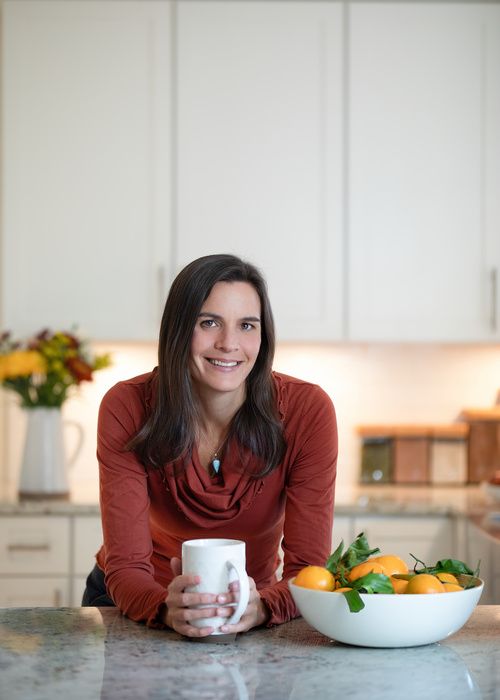 About the Author
Alissa Segersten holds a Bachelor's of Science in Nutrition from Bastyr University and a Master's of Science in Human Nutrition and Functional Medicine from the University of Western States. She is a Functional Nutritionist, the mother of five children, a whole foods cooking instructor, professional recipe developer, and cookbook author. She is passionate about helping others find a diet that will truly nourish them. Alissa is the author of two very popular gluten-free, whole foods cookbooks and guidebooks:
The Whole Life Nutrition Cookbook
and
Nourishing Meals
. She is also the co-author of
The Elimination Diet book
. Alissa is the founder and owner of Nourishing Meals®.
Nourishing Meals Newsletter
Email updates.