Asparagus, Leek, and Mushroom Frittata
Ali Segersten
May 13, 2017
1 comment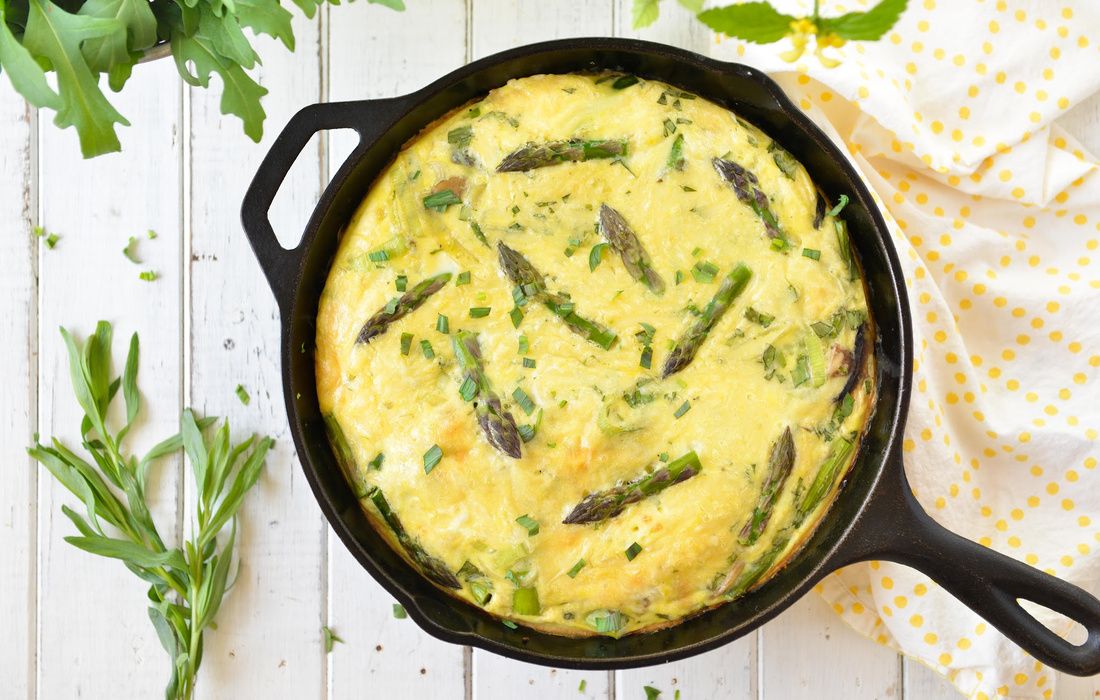 Frittatas are just about one of the easiest, nutrient-dense meals you can make....and they can be whipped up in minutes! Serve a frittata for breakfast, lunch, or dinner. I frequently make frittatas to use up the odd bits of leftovers or random veggies in the fridge. I love using leftover salmon and roasted potatoes in a frittata. Green onions, chives, sausages, red bell peppers, yellow or red onions, olives, zucchini, basil, and broccoli are also wonderful ingredients to add to your frittata!
A frittata is made by first sautéing some vegetables in a little butter or olive oil in a 10-inch cast iron skillet, then you add 8 to 10 whisked eggs (sometimes grated cheese too) and pop the whole pan in a preheated 375 degree oven for 20 to 25 minutes. It will puff up as it bakes, then fall as it cools. Cut your frittata into wedges and serve with a salad. So easy!
This frittata recipe uses some in-season spring vegetables, plus fresh tarragon to create a complex-flavored meal that will remind you of French cuisine! Asparagus and tarragon pair so well together! Yum! Serve it for Mother's day brunch with a salad and some sparkling mineral water.
If you or a family member cannot tolerate eggs then I would suggest baking a salmon fillet and serving it with a salad for Mother's day brunch. Salmon for brunch is a great egg-free option!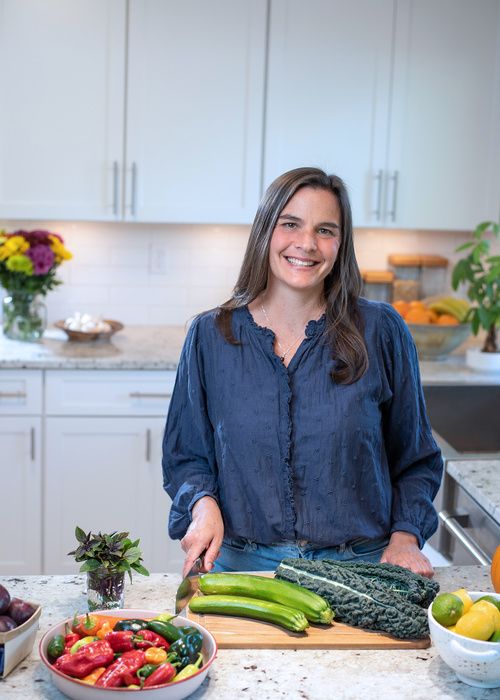 About the Author
Alissa Segersten holds a Bachelor's of Science in Nutrition from Bastyr University and a Master's of Science in Human Nutrition and Functional Medicine from the University of Western States. She is a Functional Nutritionist, the mother of five children, a whole foods cooking instructor, professional recipe developer, and cookbook author. She is passionate about helping others find a diet that will truly nourish them. Alissa is the author of two very popular gluten-free, whole foods cookbooks and guidebooks:
The Whole Life Nutrition Cookbook
and
Nourishing Meals
. She is also the co-author of
The Elimination Diet book
. Alissa is the founder and owner of Nourishing Meals®.
Nourishing Meals Newsletter
Email updates.