Our NEW Book: The Elimination Diet….plus FREE Gifts!
Ali Segersten
Mar 05, 2015
14 comments
Over the last ten years, thousands of people have let go of migraine suffering, arthritis pain, skin problems, and mood issues by following our Elimination Diet. And now this powerful Functional Medicine tool can be found in a comprehensive hardcover book! The Elimination Diet (March 31st, 2015) is up for pre-order and with it comes some fabulous gifts I've been working on…a FREE Elimination Diet Cookbook and Quick Start Guide (see below).
Studies on Elimination Diets have demonstrated:
100% of Gallbladder disease improved
90% of Rheumatoid Arthritis pain lessened
85% of Migraine sufferers found relief
70% of Mood/Behavior symptoms of ADD were lessened
50% of Skin issues like atopic dermatitis got better
The Elimination Diet book clearly explains why so many people are reacting to foods these days and gives you a practical tool as to what you can do about it. Through Tom's Functional Medicine science and cases studies, and my recipes and cooking tips, you will gain all of the information you need to transform your health and your life.
In other words, you will learn how to get to the root of your symptoms by using the process of the elimination diet. But there's more. This book is not just about the diet. It's a guidebook to elevate your health and your family's health to the next level. Because food has the power to heal and the power to harm. Think about it. What is the one thing that our body comes in contact most with during the day? Food! In fact the average human will consume over 25 tons of food over the course of a lifetime.
Odds are that foods you are eating every day are leaving you sick and tired. How do you find out which ones? The Elimination Diet. This foundational tool of Functional Medicine has been used for centuries to discover which foods are making you ill and which ones make you feel incredible.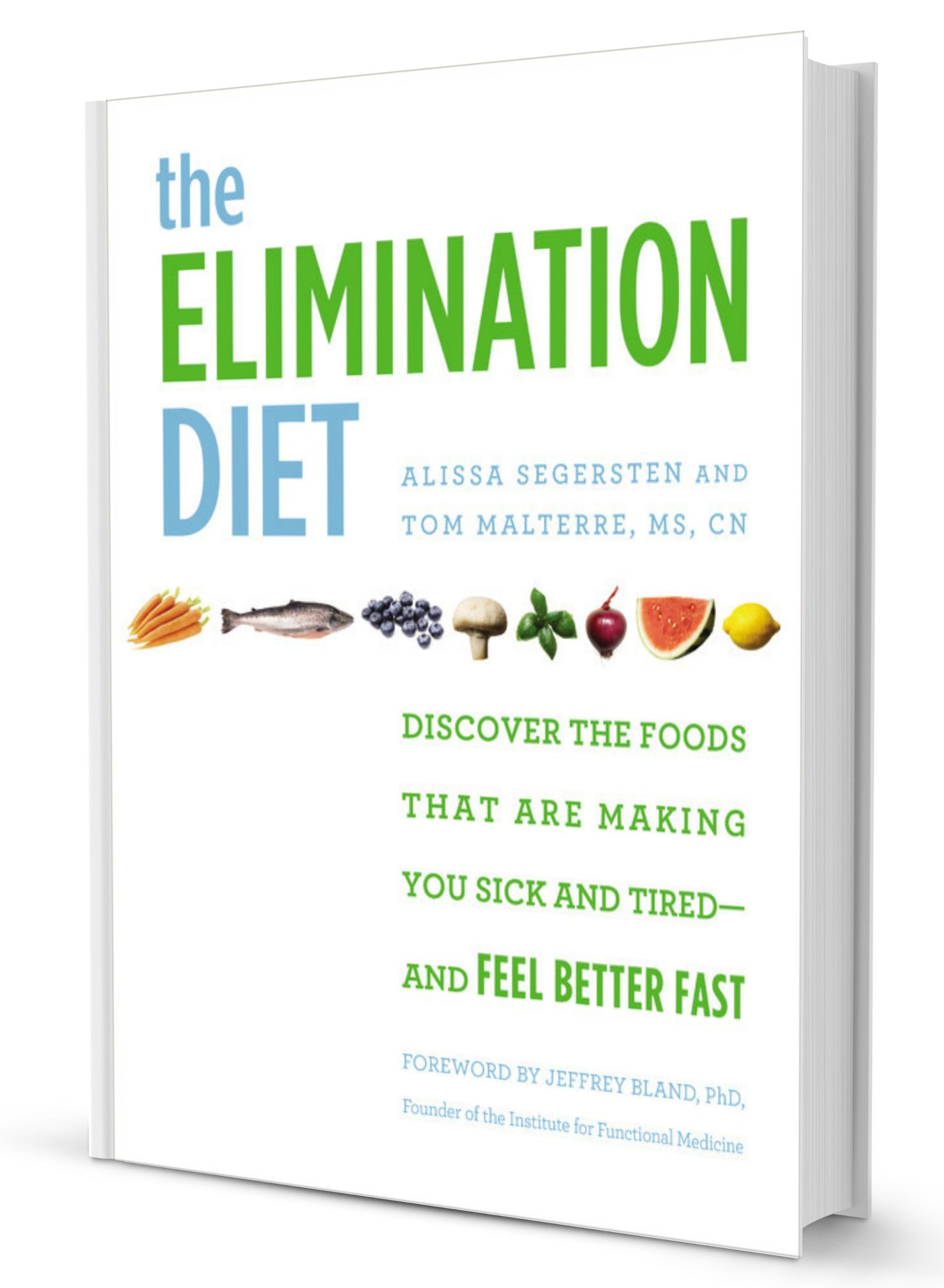 The 8 Benefits of The Elimination Diet:
Benefit #1: A Clearer Mind
Symptoms/conditions eliminated or reduced:
Foggy thinking
Short-term memory issues
Anxiety and hyperactivity
Symtoms of depression
Benefit #2: A Calm Gut
Symptoms/conditions eliminated or reduced:
Gas and bloating
Reflux
Diarrhea and constipation
Cramping and pain
Benefit #3: No Pain
Symptoms/conditions eliminated or reduced:
Back pain
Arthritis
Leg cramps
Carpal tunnel
Benefit #4: Headache Free
Symptoms/conditions eliminated or reduced:
Benefit #5: Better Breathing
Symptoms/conditions eliminated or reduced:
Asthma
Chronic rhinitis
Sinus congestion
Postnasal drip
Recurring sinus infections
Benefit #6: Clearer Skin
Symptoms/conditions eliminated or reduced:
Acne
Eczema
Atopic dermatitis
Psoriasis
Hives
Benefit #7: Increased Energy
Symptoms/conditions eliminated or reduced:
Chronic fatigue
Mild fatigue/low energy
Muscle weakness
Insomnia
Benefit #8: Weight Control
Symptoms/conditions eliminated or reduced:
Weight loss resistance
Trouble gaining weight
The Elimination Diet Book Contains:
Case Studies
Over 125 New Easy Recipes
Shopping Guides
Meal Plans
Practical Support
200 pages of information
100 pages of recipes
The program outlined in our new The Elimination Diet book has been completely updated and revised from the old program you may have in the 2007 edition of The Whole Life Nutrition Cookbook. We've taken 10 years of clinical data and research to create the most up-to-date program that can help the widest audience. You will find plenty of variations in the book for various health conditions and life stages as well.
From the forward by Jeffrey Bland, founder of The Institute for Functional Medicine:
"A welcome relief for readers who have suffered for years with chronic health problems and are desperate for a solution." -Jeffrey Bland, PhD, FACN
You can get started today! When you pre-order the book, just hop on over to our website and enter your order number and store name in to get instant access to our Quick Start Guide and Elimination Diet Cookbook (which contains all new phase 1 & 2 recipes not found in the book). Recipes are all completely grain-free, legume-free, nut-free, gluten-free, dairy-free, egg-free, nightshade-free, soy-free, yeast-free, citrus-free and more! These resources are in eBook format and are viewable on all devices. If you are like me and need to see things on paper, I suggest you print them off and add them to a 3-ring binder. We have more resources coming for you soon on the site that you will be able to print off and put into your binder! 
Here are some of the recipes in the FREE Elimination Diet Cookbook: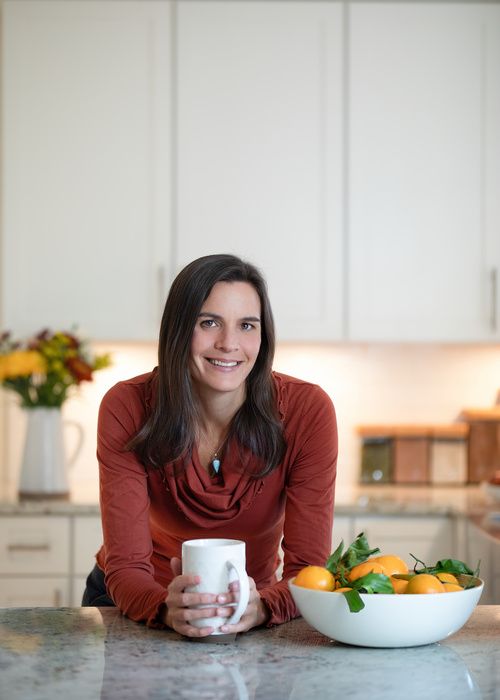 About the Author
Alissa Segersten holds a Bachelor's of Science in Nutrition from Bastyr University and a Master's of Science in Human Nutrition and Functional Medicine from the University of Western States. She is a Functional Nutritionist, the mother of five children, a whole foods cooking instructor, professional recipe developer, and cookbook author. She is passionate about helping others find a diet that will truly nourish them. Alissa is the author of two very popular gluten-free, whole foods cookbooks and guidebooks:
The Whole Life Nutrition Cookbook
and
Nourishing Meals
. She is also the co-author of
The Elimination Diet book
. Alissa is the founder and owner of Nourishing Meals®.
Nourishing Meals Newsletter
Email updates.