Vegan Dark Chocolate Almond Tart with a Pastry Crust!
Ali Segersten
Nov 20, 2009
16 comments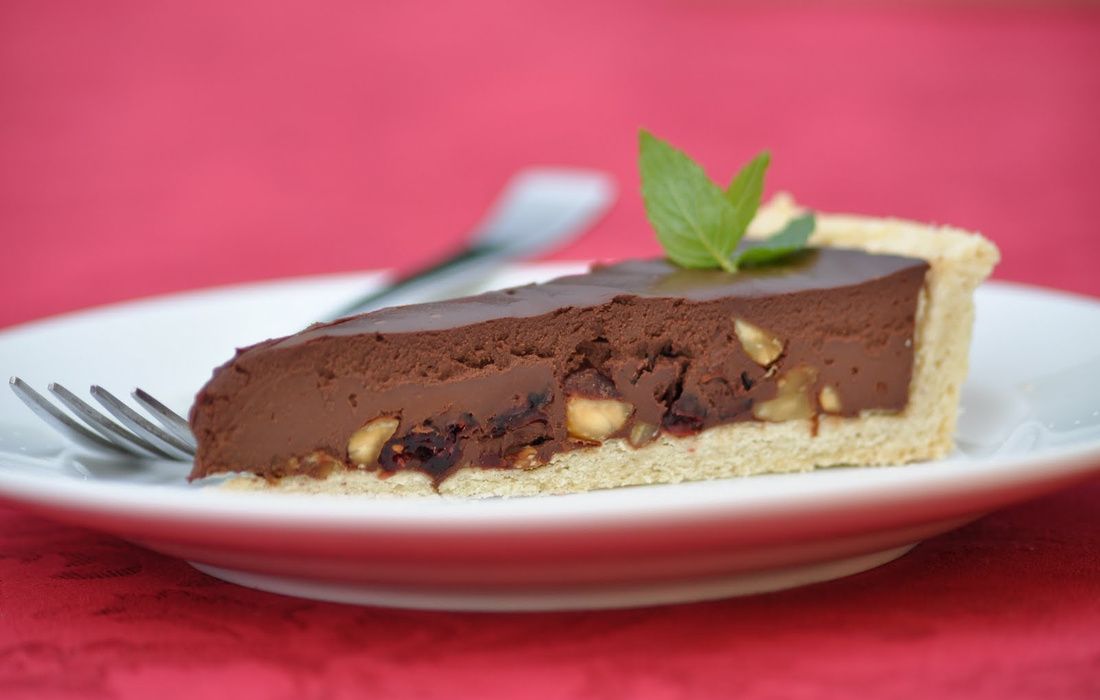 Today I am going to share a favorite recipe for the holidays. It is a rich chocolaty tart meant to be shared among many.
It was one of those recipes that came to me in a flash of inspiration around midnight the night before Thanksgiving last year. I was up late baking yummy vegan, gluten-free pumpkin and apple pies, soft molasses cookies, and pumpkin cake to bring to our large Gluten-Free Thanksgiving gathering of friends. I began tossing ingredients for a tart crust together, measuring as I was going, and then whipped up a filling to go with it. It ended up being every one's favorite dessert and I hope you'll like it too!
FYI: This isn't really a kid-friendly dessert, unless that is, you have an almost 2-year old (or in my case two of them) – who happens to stumble upon chocolate (i.e. crack for children) and grabs the whole slice off the counter (the one on the plate that you are about to take a photo of) and stuffs the whole thing in his mouth as fast as he can before anyone sees him. Not that this happened to me. So who knows you might have a child that likes this rich chocolate tart. My girls won't touch it. The crust however, they pick off and eat like candy!
The first time I made this crust I did not use any xanthan gum, and it worked. But since then I have made it several times and found that adding 1/2 teaspoon does help with the overall integrity of the crust.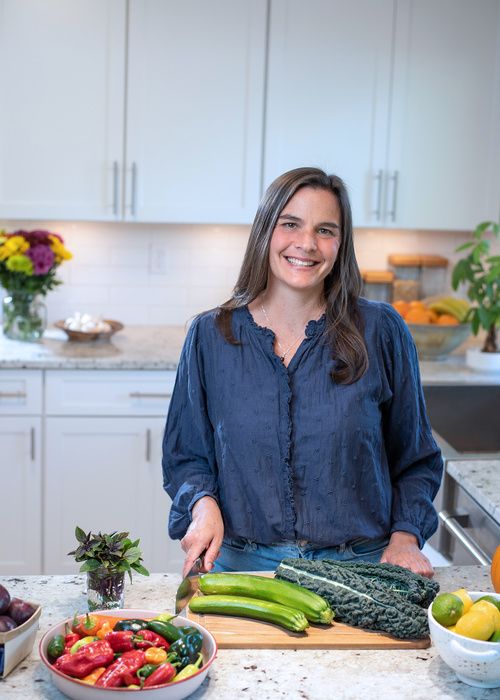 About the Author
Alissa Segersten holds a Bachelor's of Science in Nutrition from Bastyr University and a Master's of Science in Human Nutrition and Functional Medicine from the University of Western States. She is a Functional Nutritionist, the mother of five children, a whole foods cooking instructor, professional recipe developer, and cookbook author. She is passionate about helping others find a diet that will truly nourish them. Alissa is the author of two very popular gluten-free, whole foods cookbooks and guidebooks:
The Whole Life Nutrition Cookbook
and
Nourishing Meals
. She is also the co-author of
The Elimination Diet book
. Alissa is the founder and owner of Nourishing Meals®.
Nourishing Meals Newsletter
Email updates.