Simple Ways to Preserve Fruit
Ali Segersten
Sep 07, 2012
15 comments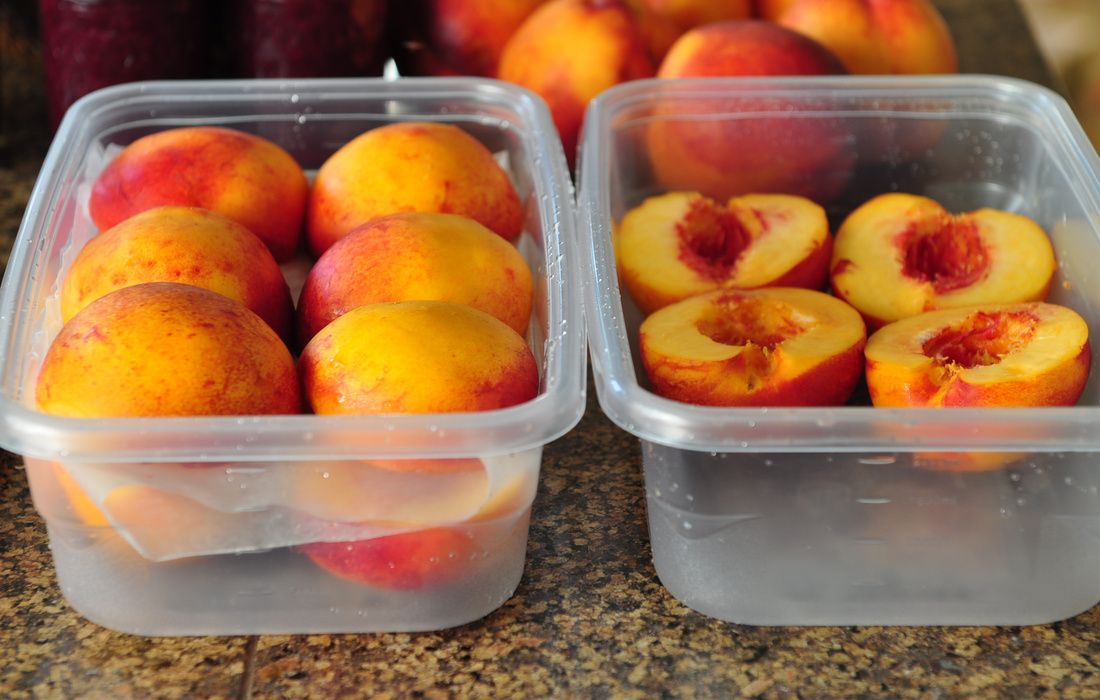 This time of year the fruit is falling off the trees and many people wonder how they can preserve it. A lot of fresh fruit ends up rotting. Maybe this is part of nature's grand design to add compost to the soil surrounding the roots? I don't know, but this time of year is very busy for most folks who have fruit trees and berry bushes. There are a few simple methods you can utilize to quickly preserve fruit.
We freeze much of our fruit in an extra freezer in our garage. Though this might not be the most energy efficient way, it is fairly easy and quick as long as you have an extra freezer. Dehydrating is probably the safest way because you don't need to worry about losing a whole freezer full of food if your power goes out for an extended period of time, plus it requires little energy. Canning is another method but much of the nutrients and enzymes are destroyed through the heating process. I wrote a whole chapter about preserving the harvest in our new cookbook,
Nourishing Meals
, if you want to learn more. Plus there are recipes in that chapter for vinegars, lacto-fermented vegetables, and sauces like
Cayenne Hot Sauce
!
Freezing Fruit
Peaches, Plums, and Nectarines: Cut in half, remove the pits, place into a single layer in a container. Add a piece of parchment or waxed paper on top of the first layer, then add a second layer. Cover with a lid and freeze.
Cherries: Pit and freeze in a container.
Blueberries: If there is a lot of debris mixed in with the berries (happens when my kids pick), then pour the berries into a large bowl and fill with water; swirl the berries around and the debris will float to the top. Carefully pour off the top layer of water then drain off the rest of the water through a colander. Pour berries into a container and freeze.
Blackberries and Raspberries: Place into a container and freeze.
Strawberries: Hull berries then place into a container and freeze.
Pears: Core and cut into the largest pieces possible. Place into a single layer in a container. Add a piece of parchment or waxed paper on top of the first layer, then add a second layer. Cover with a lid and freeze.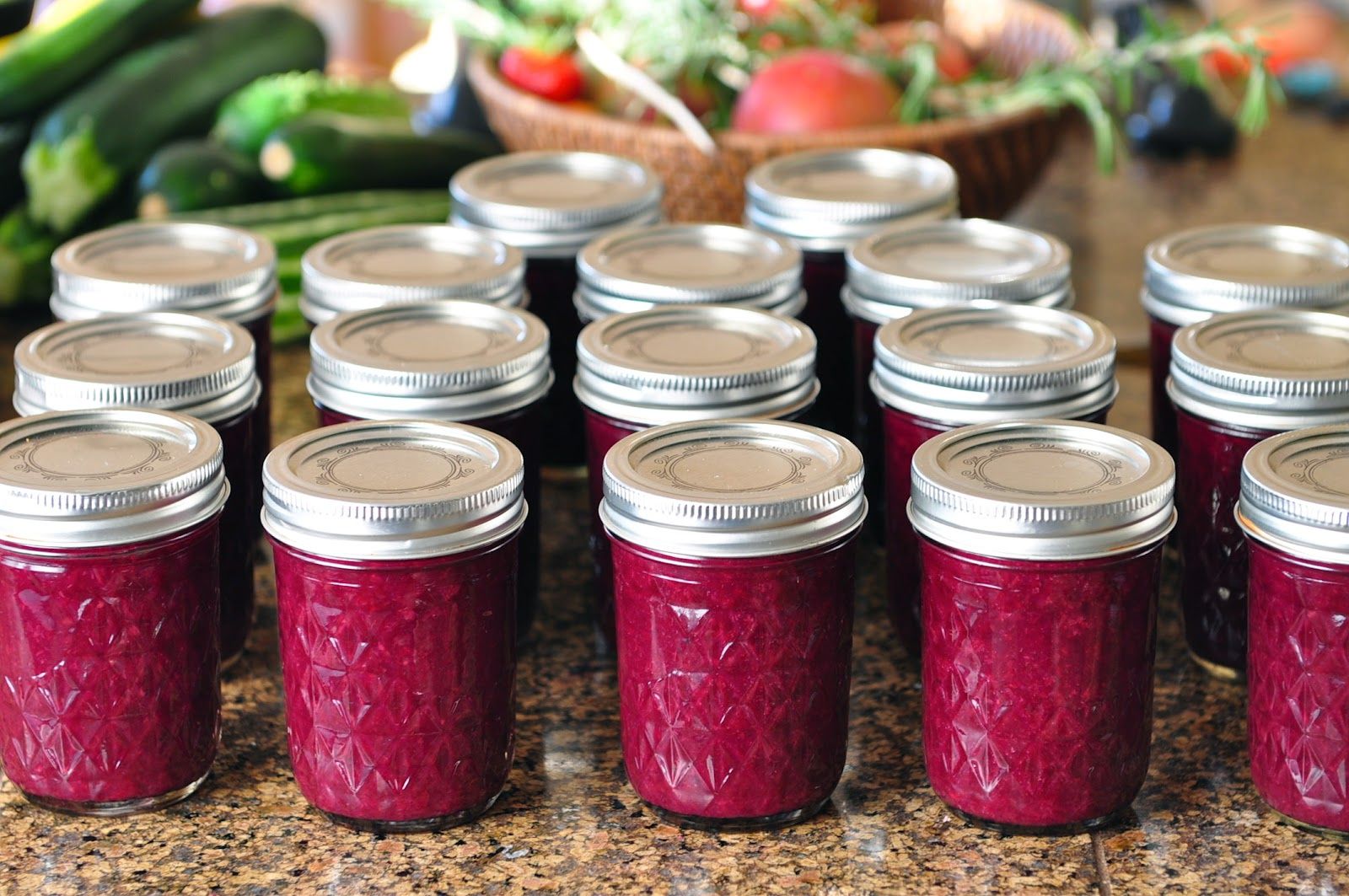 Blueberry-Honey Jam
Canning
Like I said, I don't can fruit except for applesauce and jam.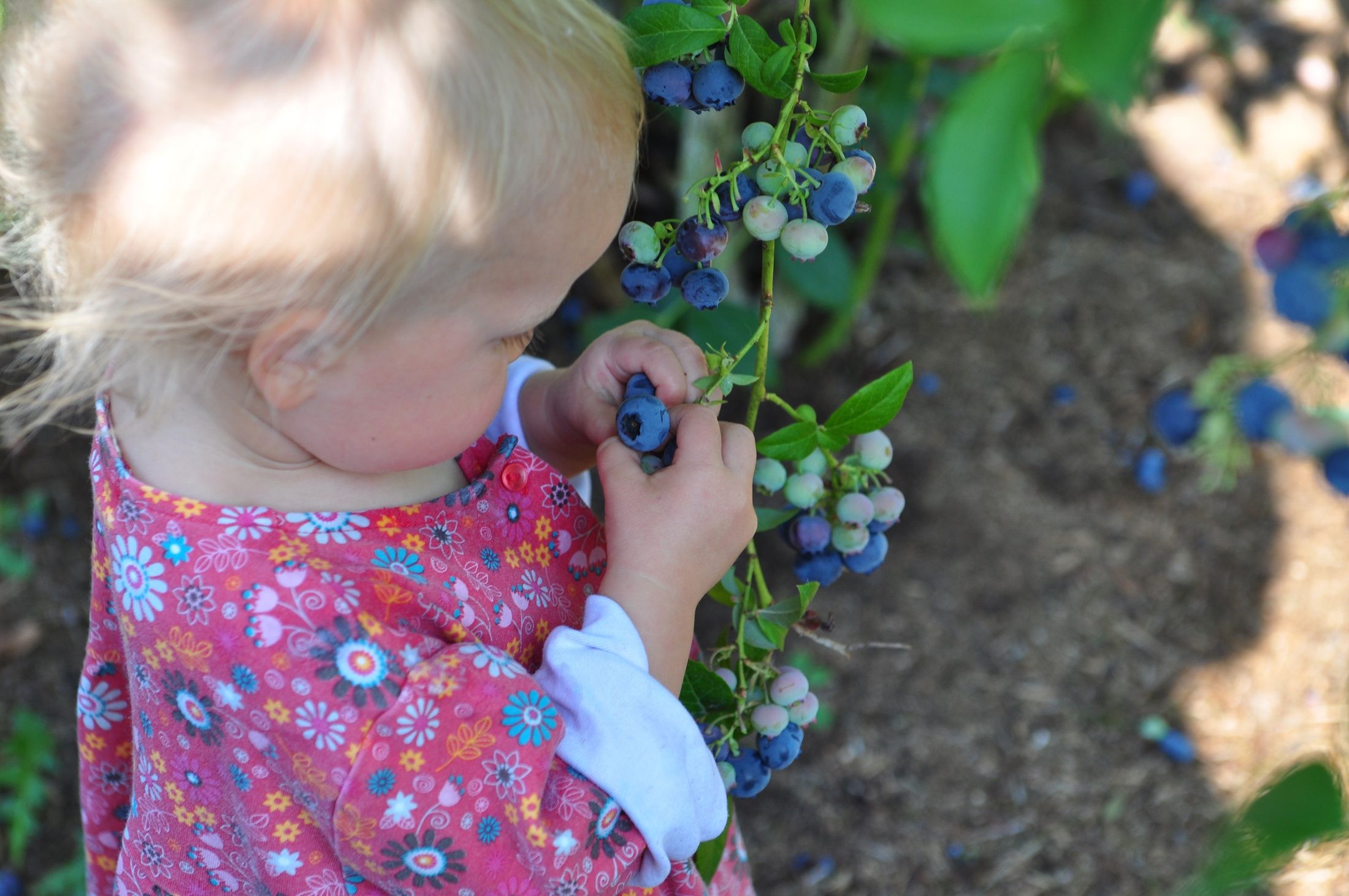 Helping mama pick berries.
Dehydrating
You can dehydrate almost any fruit! Use this handy chart from Excalibur to know how long to dry each type of fruit. You can also make fruit leathers by pureeing the fresh fruit and then pouring the puree into Teflex sheets in your dehydrator.
Apples, Pears, Peaches: Pit or core, cut into 1/4-inch thick slices and place into your dehydrator at 115 to 135 degrees F. Dehydrate until leathery. I usually begin at 145 degrees F for a few hours and then turn it down to 115 degrees F until done.
Italian Plums: Cut in half, remove the pits, place into a single layer on your dehydrator sheets. Dehydrate for 2 days (timing depends on the size and juiciness of the plums). Store in a glass jar in your pantry or another cool, dark place.
Cherries: Pit and cut in half. Place into the dehydrator. Larger cherries can take about 2 full days to fully dehydrate.
Blueberries: Place into your dehydrator. Turn to 145 degrees for about 2 hours then reduce to 115 degrees for about 15 hours or until done.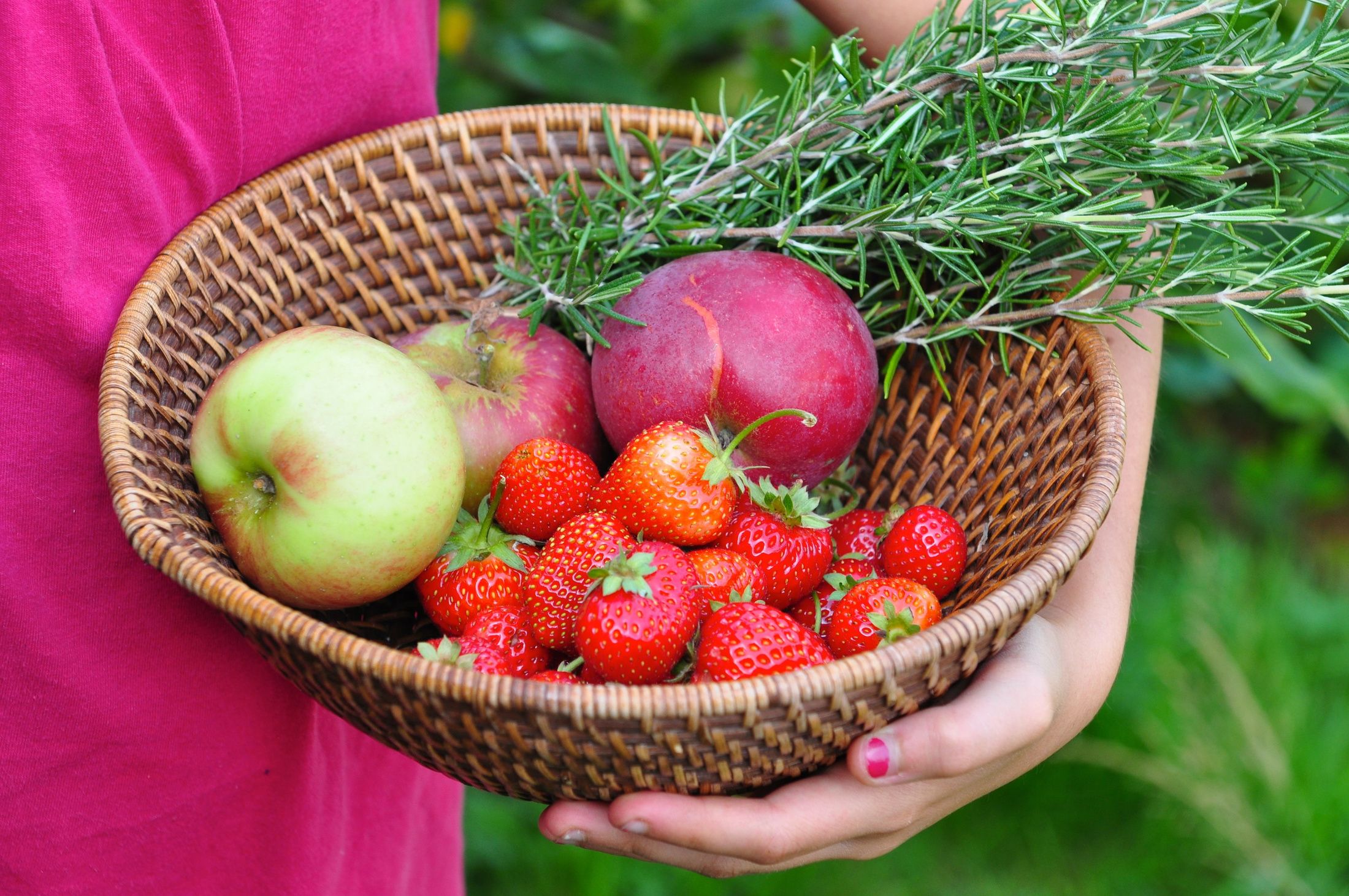 My daughter's backyard harvest the other day.
Other Methods
Juicing! The other day I heard of juicing to preserve fruit. You can run the fruit through your juicer and then can or freeze the juice. I have not done this but what a great idea!!
Refrigeration: Freshly picked apples can last for months in your refrigerator (early season varieties tend to only last a few weeks, while heartier, later season varieties can last for 3 or more months).
What do you do to preserve fruit? Have any great tips or tricks to share? Please leave a comment, thanks! :)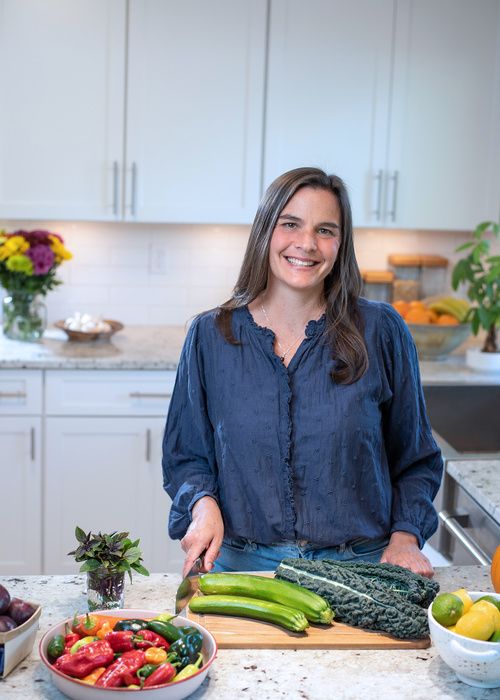 About the Author
Alissa Segersten holds a Bachelor's of Science in Nutrition from Bastyr University and a Master's of Science in Human Nutrition and Functional Medicine from the University of Western States. She is a Functional Nutritionist, the mother of five children, a whole foods cooking instructor, professional recipe developer, and cookbook author. She is passionate about helping others find a diet that will truly nourish them. Alissa is the author of two very popular gluten-free, whole foods cookbooks and guidebooks:
The Whole Life Nutrition Cookbook
and
Nourishing Meals
. She is also the co-author of
The Elimination Diet book
. Alissa is the founder and owner of Nourishing Meals®.
Nourishing Meals Newsletter
Email updates.