How to Make Honey-Sweetened Jam
Ali Segersten
Jul 15, 2010
24 comments
Homemade jam is usually so full of sugar, but it doesn't have to be! Using Pomona's Pectin, one can make a low-sugar, honey-sweetened, or fruit juice-sweetened homemade jam. This particular pectin comes from citrus peel. The jelling is activated by calcium water (mono calcium phosphate) which comes with the pectin. It is so easy to make jam from all of your freshly picked fruit of the season. Making and canning jam is one of the great ways to preserve the harvest!
Last year I experimented quite a bit with some of the hundreds of pounds of fruit we harvested. I made an awesome Vanilla-Plum Jam sweetened with coconut sugar, a Honey-Sweetened Blueberry Jam, Spiced Peach Jam made without pectin and with sugar, Blueberry-Lemon Jam made with a small amount of pureed unripe, immature apples as the pectin source (unripe apples are high in pectin), a tart Italian Plum-Agave Jam, and Cherry-Peach Jam sweetened with grape juice concentrate. Let me tell you, homemade jam makes for many wonderful Christmas gifts!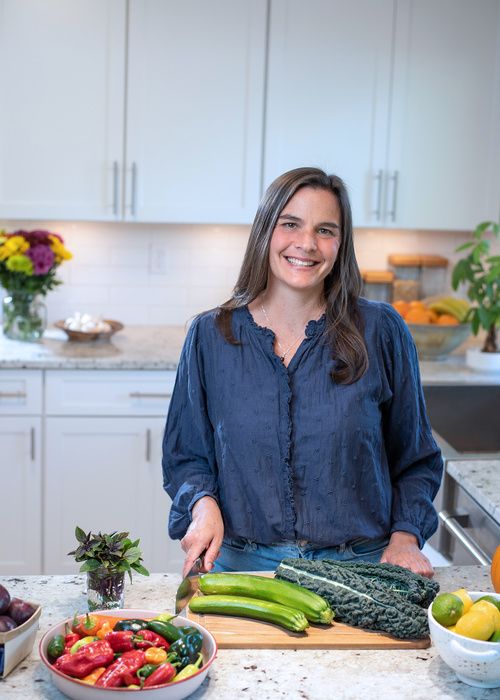 About the Author
Alissa Segersten holds a Bachelor's of Science in Nutrition from Bastyr University and a Master's of Science in Human Nutrition and Functional Medicine from the University of Western States. She is a Functional Nutritionist, the mother of five children, a whole foods cooking instructor, professional recipe developer, and cookbook author. She is passionate about helping others find a diet that will truly nourish them. Alissa is the author of two very popular gluten-free, whole foods cookbooks and guidebooks:
The Whole Life Nutrition Cookbook
and
Nourishing Meals
. She is also the co-author of
The Elimination Diet book
. Alissa is the founder and owner of Nourishing Meals®.
Nourishing Meals Newsletter
Email updates.