Homemade Herbed Sea Salt Recipe (Herbamare)
Ali Segersten
Aug 19, 2016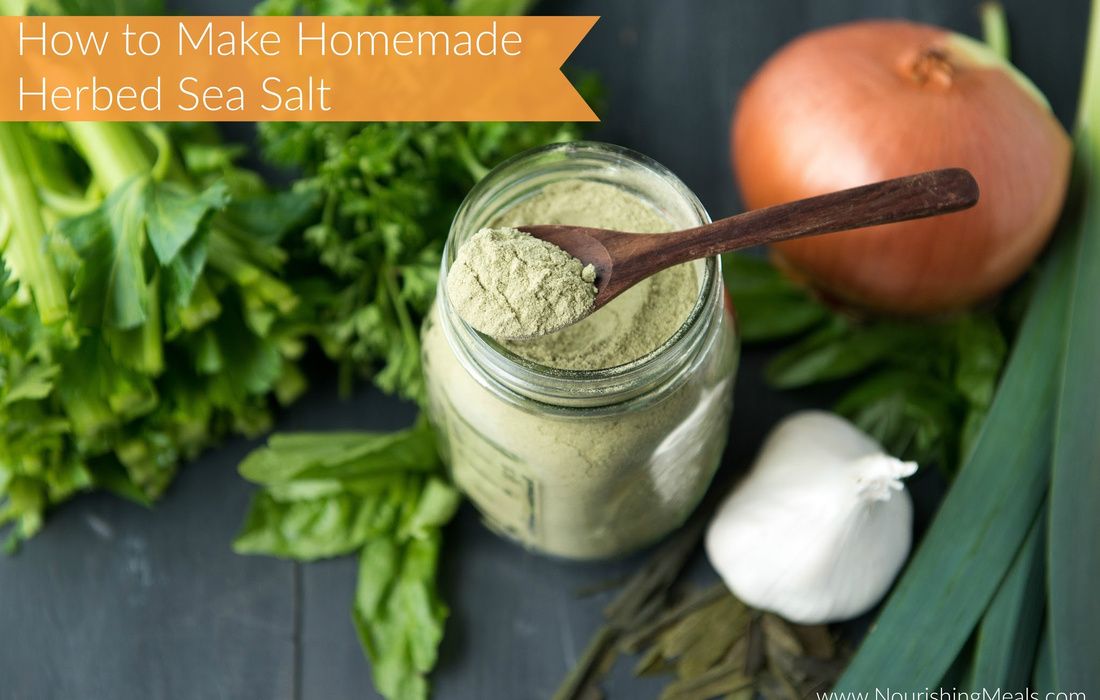 If you have not already noticed, I absolutely love Herbamare! It is a fantastic replacement for salt or bouillon in savory recipes because it adds flavor without adding as much sodium. By replacing some of the salt with savory herbs and vegetables, you can naturally reduce the sodium while increasing the depth of flavors in your meals. Additionally, the kelp, herbs, and vegetables add important trace minerals, beneficial plant compounds, and pre-biotic fibers that feed the good bacteria in your gut.
Last year I began making my own homemade herbed sea salt recipe to mimic Herbamare. This helps save money and, if you have a garden, helps preserve some of your herb and vegetable harvest! It is so incredibly easy to make once you gather up all of the ingredients. You will just need a food processor or high-powered blender. And, if you don't have all of the ingredients don't worry! This recipe is very forgiving. Experiment with different dried herbs to get the flavor you like best. You can even make a spicy sea salt by including some dried chilies and black pepper!
This homemade herbed sea salt is one of the new recipes I added to the revised edition of my Nourishing Meals book. Use it in soups and stews, on top of scrambled eggs, sprinkled over mashed avocado on toast, use it to make roasted chicken taste amazing, and in any other savory recipe.