Fire-Roasted Tomato Salsa Recipe
Ali Segersten
Sep 15, 2016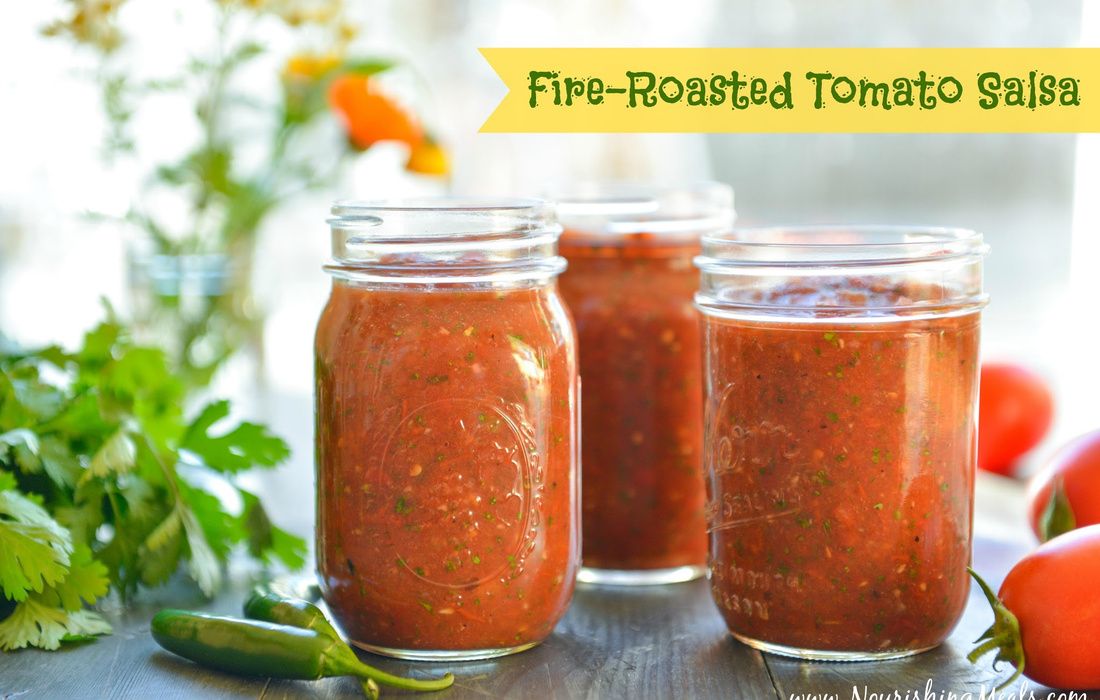 It's tomato season and I bet many of you are searching for more ways to preserve the tomato harvest! Last year I had a bumper crop of roma tomatoes so I created this really easy fire-roasted tomato salsa recipe as a way to preserve the harvest. I had my freezer stocked full of salsa in various sized jars that we enjoyed through the winter months. I'm really happy to finally be sharing my recipe with you. It's a mix of roasted tomatoes and other raw ingredients, creating a nutrient-packed condiment!
Roasting tomatoes under the broiler brings out a stunning, sweet caramelized flavor, which adds depth and complexity to your salsa. It also releases some of the liquid in the tomatoes so your salsa does't end up too watery.
If you are looking for other ways to preserve your tomato harvest then you might want to try my Homemade Tomato Basil Marinara Sauce recipe, or simply freeze your tomatoes whole (stems removed). I like to take whole frozen roma tomatoes and soak them in hot water for a few minutes. This allows their skins to slip right off. Then I chop them up and add them to soups and stews in the wintertime.
Enjoy this flavorful salsa recipe with homemade gluten-free Brown Rice Flour Tortillas, cooked beans or meat, guacamole, and thinly sliced fresh greens.