Lentil Soup in a Hurry!
Ali Segersten
Jan 13, 2009
13 comments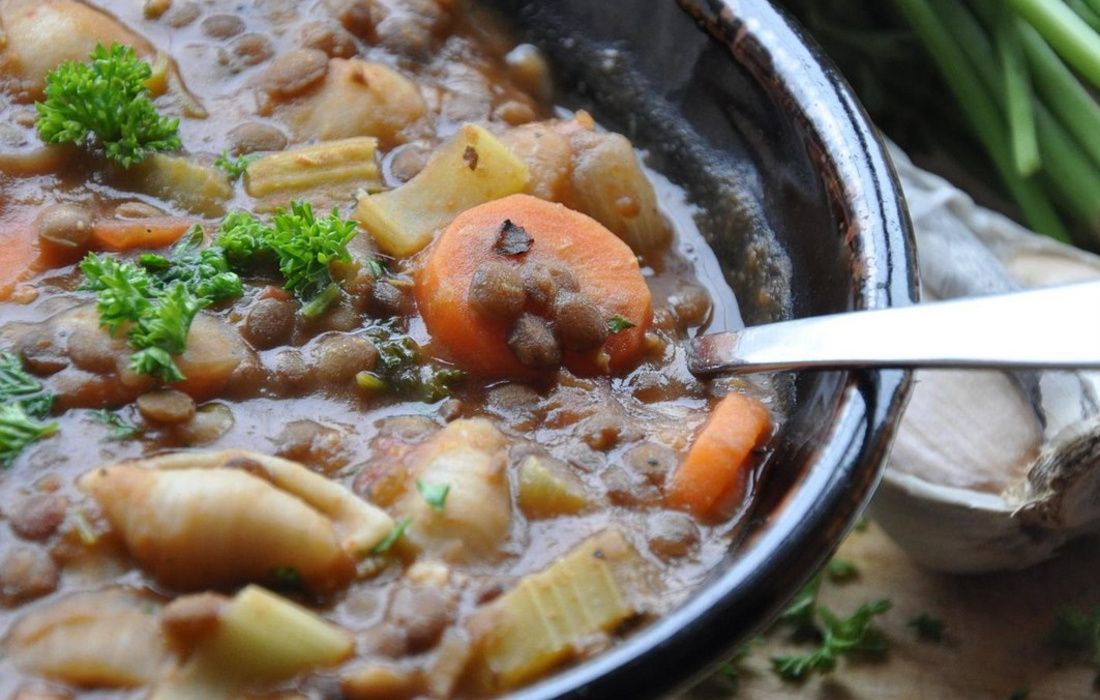 In between nursing the babies, changing diapers, reading stories to the girls, and building block towers with the babies I still need to make a meal, right? Or shall I say three meals a day, every day.
People often ask me how many hours a day I spend in the kitchen. Well it is not as many as you may imagine. I find ways to cut corners, use what we have, and stretch the ingredients I have on hand. I have four children now and life is not as simple as it was with one or two in tow.
This morning I used the leftover brown rice from last night's dinner to make a super fast (and simple) Rice Breakfast Porridge of sorts. Into a pot I placed a few cups of cooked short grain brown rice (though a combo of short grain and sweet rice works even better) along with a few cups of organic vanilla almond milk. I chopped up a few medjool dates and added those as well. The almond milk and dates provide ample sweetness so it didn't need any maple syrup or honey. I simmered the rice and milk mixture over low heat until it was warmed. And then we topped each bowl with ground cinnamon and ground raw almonds (I grind my almonds in the dry container of the Vita-Mix, but a coffee grinder works also). Frozen blueberries would be another great addition to top it all off.
The babies went down for their morning nap around 11am. And typically, as soon as they are asleep, I rush around the house and try to get everything done possible. Dishes, laundry, meals, book orders, you name it.
I use my "free" time efficiently, making a meal while at the same time doing dishes and a load of laundry or two. To get the soup done faster, I began by putting the lentils into a soup pot with the water to get them cooking. Never mind if you are caught up with other things and can't get to adding the other ingredients right away, at least you have the lentils cooking so you are half way there already!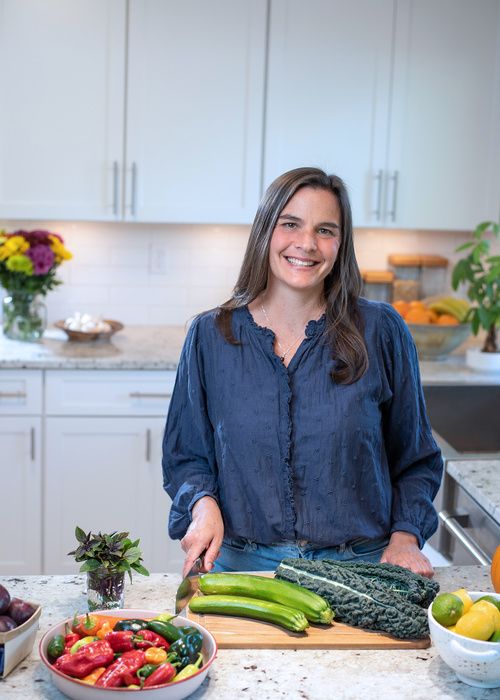 About the Author
Alissa Segersten holds a Bachelor's of Science in Nutrition from Bastyr University and a Master's of Science in Human Nutrition and Functional Medicine from the University of Western States. She is a Functional Nutritionist, the mother of five children, a whole foods cooking instructor, professional recipe developer, and cookbook author. She is passionate about helping others find a diet that will truly nourish them. Alissa is the author of two very popular gluten-free, whole foods cookbooks and guidebooks:
The Whole Life Nutrition Cookbook
and
Nourishing Meals
. She is also the co-author of
The Elimination Diet book
.
Nourishing Meals Newsletter
Email updates.