Soothing Red Lentil Soup
Ali Segersten
Dec 18, 2009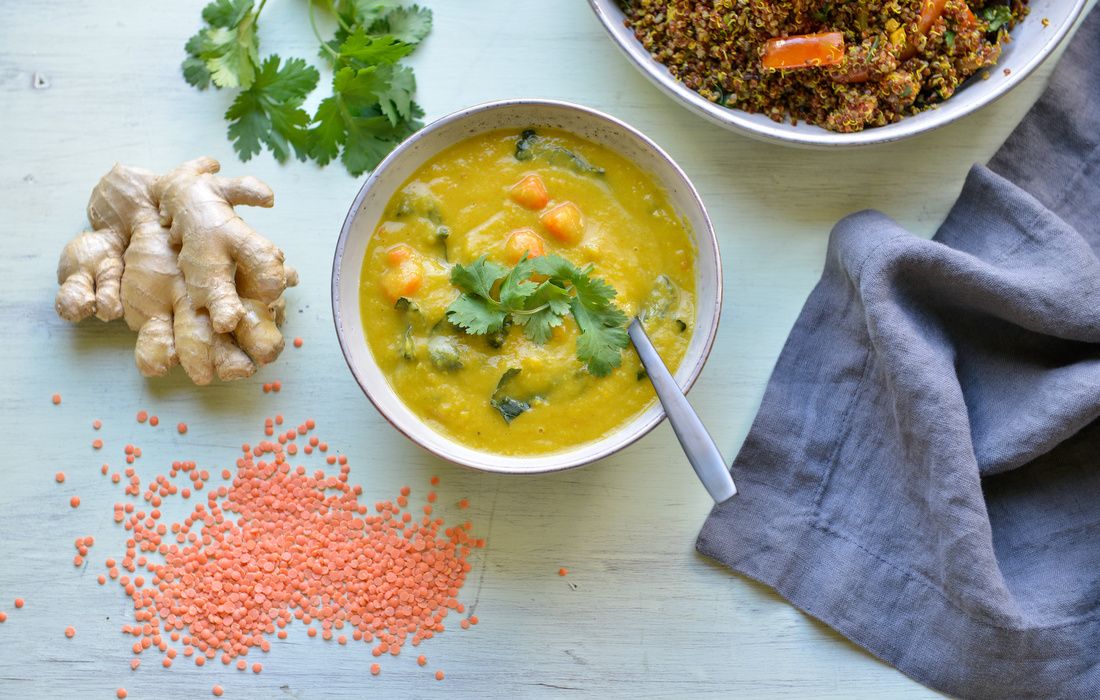 It has been cold lately, very cold! It seems as if soups and stews are the daily staple now. Today I'd like to share with you a fairly new recipe of mine. One that was created about a week and a half ago. A warming, nourishing......soothing red lentil soup.
We've been very busy lately, and frankly who hasn't these days. I have made multiple batches of this soup since its creation and it has been just perfect for a quick, warming lunch or an easy dinner. The soup is chock full of greens, ginger, garlic, and onions...just the thing to boost the immune system during cold and flu season. I do use a little citrus to liven up the flavors but the soup is tomato-free.
We brought this soup up to the mountains with us in a large Thermos last weekend and it was just the thing to warm our bellies after an afternoon of sledding. My 5-year old nephew was just in town visiting with my mom. He liked the soup so much that he asked me to make sure I would send the recipe to his mom. He ate bowlfuls of it everyday while he was here! He also asked me to make sure I send her the Milk Chocolate Cupcake recipe and the Molasses Cookie recipe!