Thai Fish Curry with Garden Veggies
Ali Segersten
Sep 02, 2010
13 comments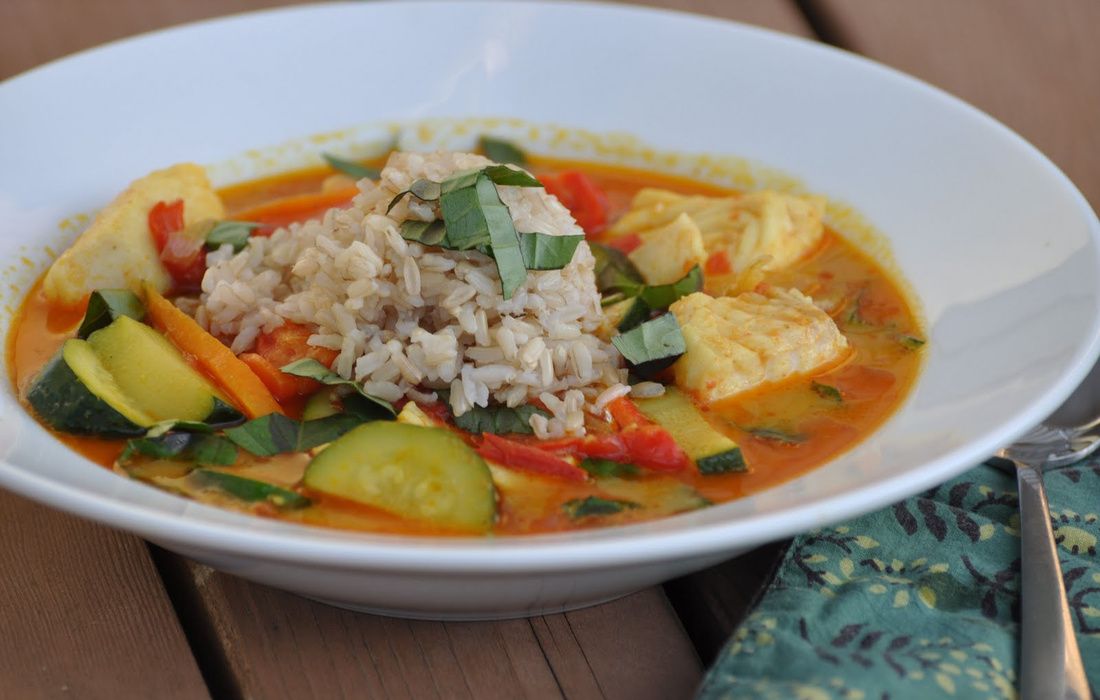 We love anything curry here. Thai curries, Indian curries, curry roasted potatoes, you name it. Our kids love curry too. Those flavors are passed through breastmilk, so they became addicted quite young. One of my favorite things about making a curried dish is the fact that it is fast, easy, and of course, a one-pot meal.
This Thai fish curry recipe uses fresh garden veggies, halibut, coconut milk, kaffir lime leaves, and Thai basil. The key to a good curry is timing. I like to keep the veggies all evenly cooked and not over-cooked. Carrots and onions take a little longer to cook, so I start with those. I will test a carrot, and when it is about halfway done cooking, I will add the other faster cooking veggies such as zucchini and bell peppers.
When purchasing the fish, I usually buy 1.5 to 2 pounds and then ask to have the skin removed. When I am ready to make the curry all I need to do is cut the fish into cubes. It is much easier this way, especially when you have twin two-year-old boys chasing each other below you arguing whether each is an airplane or not ("I'm an airplane....no you're not....yes I am....zoom!").
This curry has another key ingredient that is very beneficial to your health: Turmeric. This orangish-yellow spice will stain your clothes forever but is an excellent anti-inflammatory. In Tom's words: "Curcumin is an amazing compound found in turmeric that can change our gene expression. It has a tendency to lower inflammation, increase detox enzyme expression, and increase antioxidant protein expression. In short, it lowers the impact of life's insults, and increases your innate buffering mechanisms to minimize the residual effect of those insults."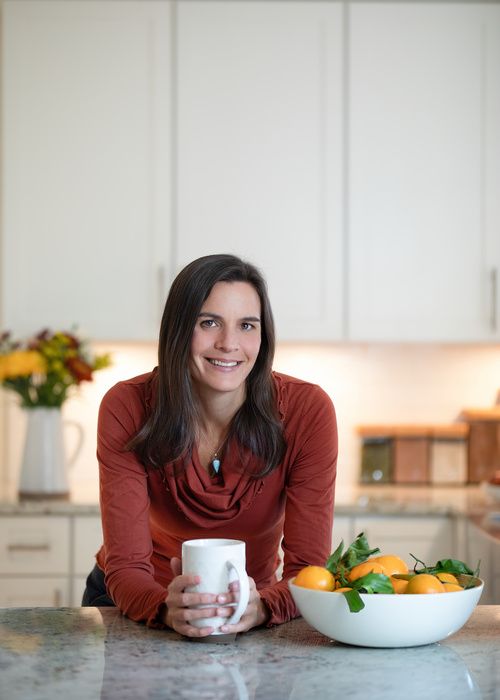 About the Author
Alissa Segersten holds a Bachelor's of Science in Nutrition from Bastyr University and a Master's of Science in Human Nutrition and Functional Medicine from the University of Western States. She is a Functional Nutritionist, the mother of five children, a whole foods cooking instructor, professional recipe developer, and cookbook author. She is passionate about helping others find a diet that will truly nourish them. Alissa is the author of two very popular gluten-free, whole foods cookbooks and guidebooks:
The Whole Life Nutrition Cookbook
and
Nourishing Meals
. She is also the co-author of
The Elimination Diet book
. Alissa is the founder and owner of Nourishing Meals®.
Nourishing Meals Newsletter
Email updates.