Links to Products we Use
Ali Segersten
Oct 13, 2009
29 comments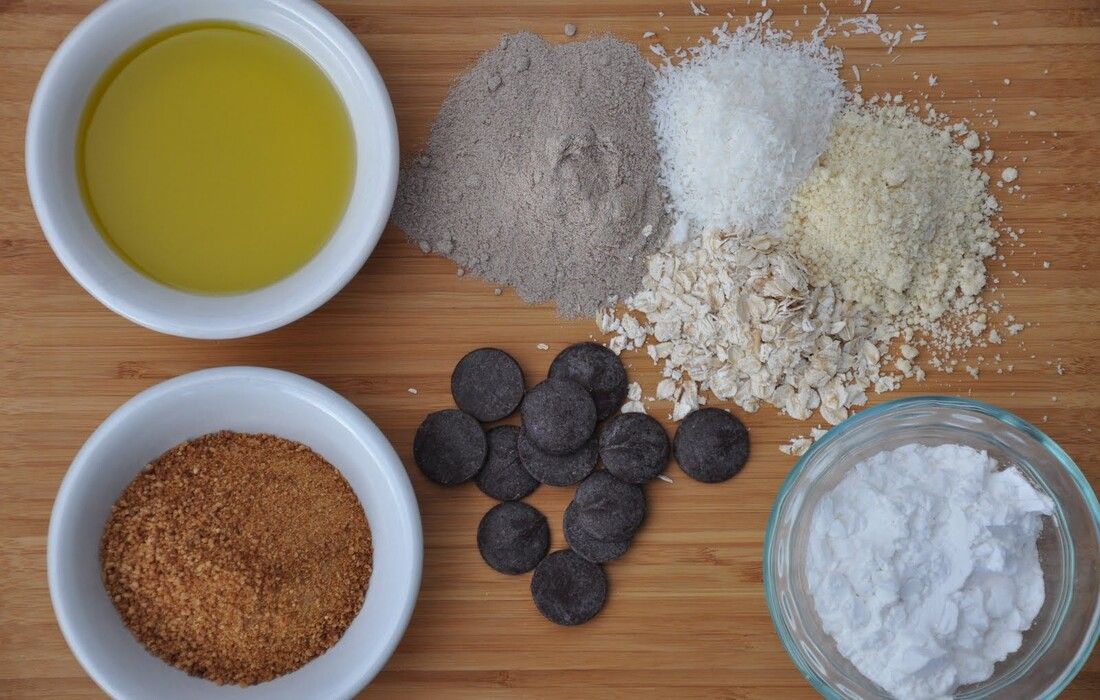 I have had dozens of requests over the last few weeks for either a post on the products I use or specific questions on where to find a certain product. So here it is, all organized and in one place. I have added a link on the sidebar of this blog under "Essential Posts" to make finding this post a snap! Click on the links to view the product brand names and to read more about the product.
Salt & Seasonings
Sea Salt: We use RealSalt which comes from an ancient dried sea bed that has never been exposed to modern day pollution. This salt also contains over 50 trace minerals!
Herbamare: Is a flavorful sea salt and herb blend made by steeping fresh herbs and vegetables in sea salt for several months before being vacuum dehydrated. This salt makes very flavorful soups and stews. I buy it from our local food co-op or health food store. You can also make your own Herbamare at home using my recipe here, for a fraction of the price!
Coconut Aminos: Use this soy-free soy sauce made from fermented coconut nectar in any dish calling for soy sauce or tamari. I prefer to add a little sea salt too as coconut aminos are not as salty as soy sauce or tamari. Learn more about using coconut aminos here.
Oils
Extra Virgin Olive Oil: I think this is a personal choice. I like Lucini best, but also like to use Napa Valley Naturals Organic oil because the cost is reasonable and the quality is good. Omega Nutrition also makes an excellent, reasonably priced olive oil.
Virgin Coconut Oil: I use Nutiva oil nearly every day for cooking and baking. I find this brand to have the best flavor. It is also great used as a massage oil!
Avocado Oil: Primal Kitchen Foods makes two wonderful avocado oils. One is for high heat cooking and the other is great for salad dressings. Use avocado oil for higher heat sautéing, roasting, and more!
Grapeseed Oil: I like Napa Valley Naturals best. It is unrefined which you can see with its beautiful green hue. I use this oil for baking and cooking occasionally.
Organic Palm Shortening: I use this for baking occasionally. It is great for biscuits, pie crusts, and scones. I also use it in special occasion cakes! I have found that the Spectrum brand works best.
Vinegars
Balsamic Vinegar: This is one of my favorites. Now you can spend quite a bit of money on high quality aged vinegar but you don't need to for everyday home cooking. I use Lucini brand balsamic vinegar which has been aged in wood casks.
Seasoned Brown Rice Vinegar: Is made from an alcohol fermentation of mashed brown rice. It then undergoes another fermentation to produce vinegar. Organic grape juice concentrate and sea salt are added to create the Seasoned Vinegar. I like to use this for salad dressings or to season a finished vegetable or bean dish. It is delicious over sautéed kale!
Wine Vinegars: Of course this is a personal choice too. For everyday home cooking Spectrum makes very reasonably priced organic vinegars that can easily fit into the family food budget.
Raw Apple Cider Vinegar: I personally like Braag's raw apple cider vinegar and use it for salad dressings, soups, and stews. A little taken before eating can boost digestion as well!
Natural Sweeteners
Coconut Palm Sugar: Use this low glycemic, nutrient dense granulated sweetener anywhere sugar is called for. It is dark brown and rich-flavored so keep that in mind when baking your favorite recipe! To read more about coconut sugar you can view my Coconut Sugar Apple Crisp Recipe.
Whole Cane Sugar: Whole cane sugar is simply dried cane juice. I rarely ever use this sweetener but if I do I will use Wholesome Sweeteners brand which is gluten-free. Tip: for baking you can pulse this sugar in a coffee grinder or blender to make it finer.
Maple Sugar: Coombs maple sugar is gluten-free and organic. You can also buy small bags of maple sugar from Authentic Foods. I like this sugar best because it is local to the northern latitudes. Reading the Little House on the Prairie series to my daughters brings me back to the simple ingredients used by our ancestors before the commercialization of food. Maple sugar was used for everyday baking back then.
Blackstrap Molasses: Wholesome Sweeteners makes a delicious, organic blackstrap molasses that is great for baking gingerbread cakes, molasses cookies, and other holiday sweets. I also use it in bean dishes.
I also use Grade B maple syrup which I buy in bulk from my local co-op and raw local wildflower honey which I buy locally as well.
Whole Grain Gluten-Free Flours
Sprouted Brown Rice Flour: You can find this flour though a number of different companies including Azure Standard and To Your Health Sprouted Flours.
Sprouted Garbanzo Bean Flour: Use this flour as breading for my gluten-free, egg-free chicken nugget recipe in The Whole Life Nutrition Cookbook. It is also works wonderfully as a batter for gluten-free vegetable fritters! I also use this flour to make dumplings in my Gluten-Free Chicken and Dumpling Soup.
Teff Flour: The Teff Company produces the best teff flour in my opinion. Teff is an ancient grain that originated in East Africa but is now produced in the Snake River region of Idaho. It is high in protein, iron, and other minerals. View my Teff Recipes for inspiration.
Whole Grain GF Flours: Bob's Red Mill produces great whole grain gluten-free flours for baking if you do not want to use sprouted flours. I have a lot of Baked Treats on this site you can check out. You can use a sprouted GF flour interchangeably with its non-sprouted counterpart in any recipe. 
Superfine Brown Rice Flour: I use this very finely ground gluten-free flour for making pie crusts, biscuits, rolled cookies, and a few other treats. I usually blend it with Superfine Sweet Rice Flour. 
Almond Meal/Flour: Is made from ground blanched almonds. It has a coarse texture and works great in addition to other gluten-free flours in baking to add extra protein and flavor.
Blanched Almond Flour: This flour works for baking grain-free desserts and breads. It is a very fine flour that can not be substituted for Almond Meal.
Pumpkin Seed Flour: Pumpkin seed flour is great to use for grain-free, nut-free baking. I have a few pumpkin seed flour recipes on this blog.
Starches
Tapioca Starch: Also called tapioca flour, is used as part of a flour blend in gluten-free baking. You can also order organic tapioca flour here. 
Arrowroot Powder: Is used as part of the flour blend in gluten-free baking, can also be used to dredge foods for sautéing, and can be used as a thickener in sauces and desserts. 
Organic Gluten-Free Oats
Rolled Oats: For making oatmeal, for baking, or for grinding into flour for baking.
Other Baking Products
Raw Cacao Powder: Nativas Naturals is my favorite brand for raw cacao powder. Their chocolate products are all gluten-free. Use this high-antioxidant chocolate anywhere cocoa or cacao powder are called for in a recipe. 
Extracts and Flavorings: Frontier produces good quality organic extracts and flavorings that are gluten-free. I use their almond, orange, and lemon flavorings for baking. I make my own vanilla with organic potato vodka and vanilla beans.
Chocolate Chips: I buy organic dark, soy-free chocolate chips in bulk from my local food co-op. The brand they carry is Equal Exchange. 
Shredded Coconut: I use the finely shredded, unsweetened coconut for baking or breading.
I like to use Simply Organic's spices most often for cooking and baking. Simply Organic's spices are gluten-free and can be found at your local health food store or food co-op.
I think that's it for specific products. If I missed anything please leave a comment below. Hope you find this helpful! :)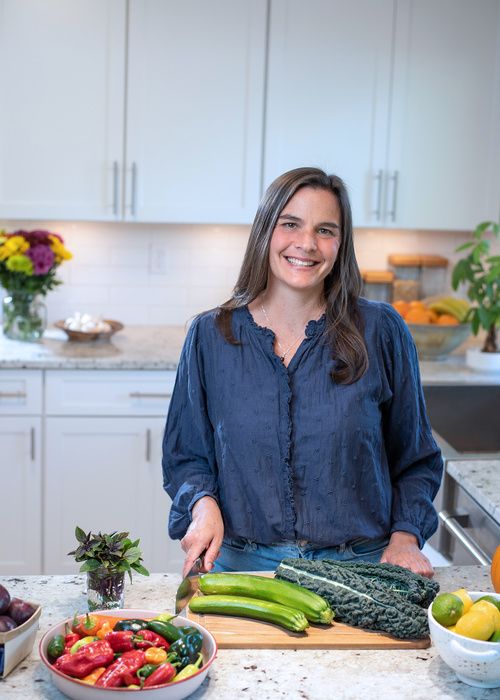 About the Author
Alissa Segersten holds a Bachelor's of Science in Nutrition from Bastyr University and a Master's of Science in Human Nutrition and Functional Medicine from the University of Western States. She is a Functional Nutritionist, the mother of five children, a whole foods cooking instructor, professional recipe developer, and cookbook author. She is passionate about helping others find a diet that will truly nourish them. Alissa is the author of two very popular gluten-free, whole foods cookbooks and guidebooks:
The Whole Life Nutrition Cookbook
and
Nourishing Meals
. She is also the co-author of
The Elimination Diet book
. Alissa is the founder and owner of Nourishing Meals®.
Nourishing Meals Newsletter
Email updates.