Raw Kale Avocado Salad
Ali Segersten
Jun 01, 2011
18 comments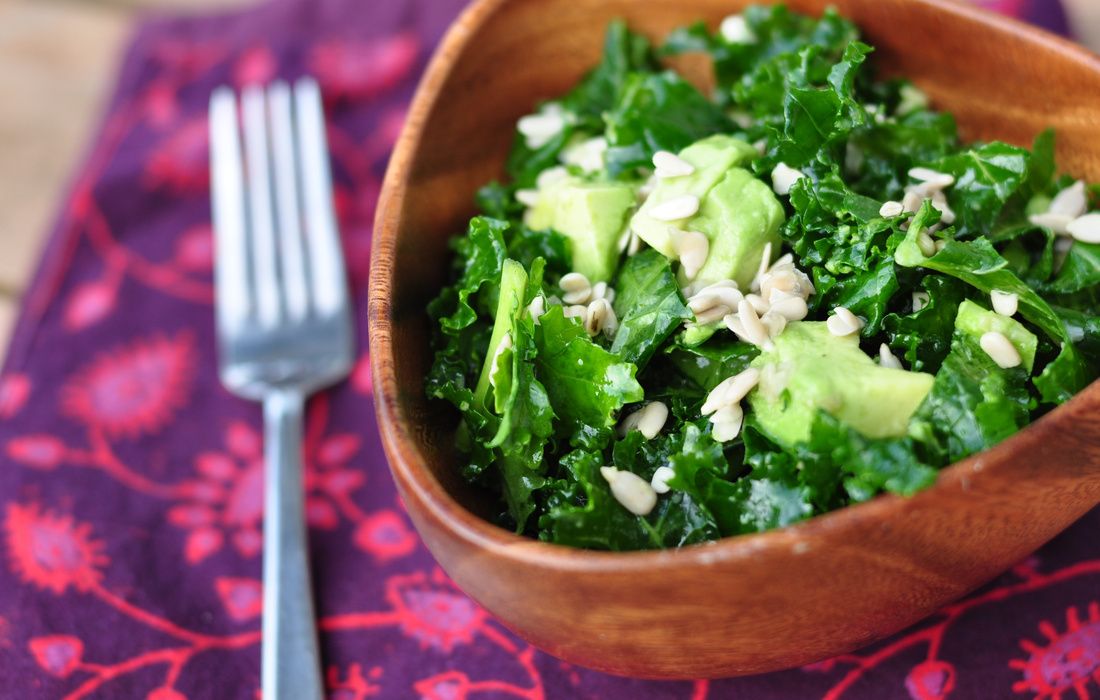 The Farmer's Market was bursting with luscious dark leafy greens on Saturday. I couldn't help but buy at least one bunch of every variety of kale! I made this raw kale salad tonight and my children devoured it. They are accustomed to eating many different types of greens, but for a child who isn't, below are a few tips.
Tips for adding more variety, vegetables, and greens to your child's diet:
Make sure your children are hungry and have not been snacking all afternoon or evening; hungry children are more likely to try and eat new foods.
Serve the new vegetable or salad first. This is especially true for a young child between 2 and 4 years of age.
Sit down as a family and talk about everything but the meal. Focusing on the food can lead to food battles. 
Suggest a "try-it-bite" for a child who seems really uncomfortable about trying something new. They may spit it out and that is okay. Sometimes it can take 10 "try-it-bites" over a series of weeks for a child to accept a new food. 
Start early! As soon as you have introduced citrus to your toddler's diet offer them a plate of this salad. A one year old won't digest much of it but will gain so much in the way of programming his or her taste buds to accept these types of foods. We put salad greens on our twin's plates by the time they were twelve months old and now they beg for salads at three years old! 
Young children learn how to eat and what to eat by watching the adults and caregivers around them. This starts from infancy on. 
My new cookbook as a large chapter devoted to raising healthy eaters, beginning from conception on. These are just a few of the tips on mealtimes with children. I know many of you keep asking when the new book will be available for pre-order. I expected that it would have been ready by now but it is not. I don't have the long focused hours now like I had with my first cookbook. Being pregnant and having four children makes it a little more challenging. It will be done when it is done, that is all I can say. It is close, the recipes are done, but I am still finishing up the content in the beginning. I am confident that you will love it though!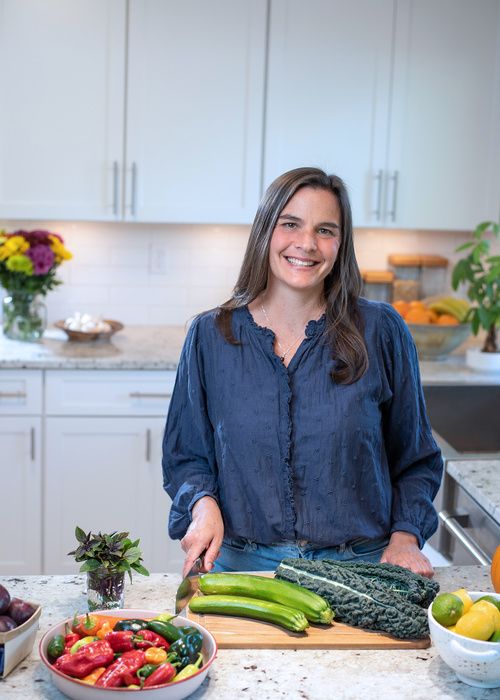 About the Author
Alissa Segersten holds a Bachelor's of Science in Nutrition from Bastyr University and a Master's of Science in Human Nutrition and Functional Medicine from the University of Western States. She is a Functional Nutritionist, the mother of five children, a whole foods cooking instructor, professional recipe developer, and cookbook author. She is passionate about helping others find a diet that will truly nourish them. Alissa is the author of two very popular gluten-free, whole foods cookbooks and guidebooks:
The Whole Life Nutrition Cookbook
and
Nourishing Meals
. She is also the co-author of
The Elimination Diet book
. Alissa is the founder and owner of Nourishing Meals®.
Nourishing Meals Newsletter
Email updates.