How many of you have tried Coconut Aminos? This delectably delicious soy-free sauce, containing 17 amino acids, is dark, rich, and salty. I am amazed at its resemblance to soy sauce. It is made simply from raw coconut tree sap and sun-dried sea salt, naturally aged of course.
We've used it in salad dressings, marinades, and as a seasoning for toasted nuts and seeds. Coconut Aminos have a salty flavor with a slightly, just barely, sweet aftertaste. They are great used as a dipping sauce for Nori Rolls!
The company that produces Coconut Aminos is called Coconut Secret. They also have a number of other coconut-based products including coconut vinegar, coconut nectar, coconut crystals, and coconut flour.
I thought I would share a recipe using Coconut Aminos....Toasted Sunflower Seeds with Coconut Aminos!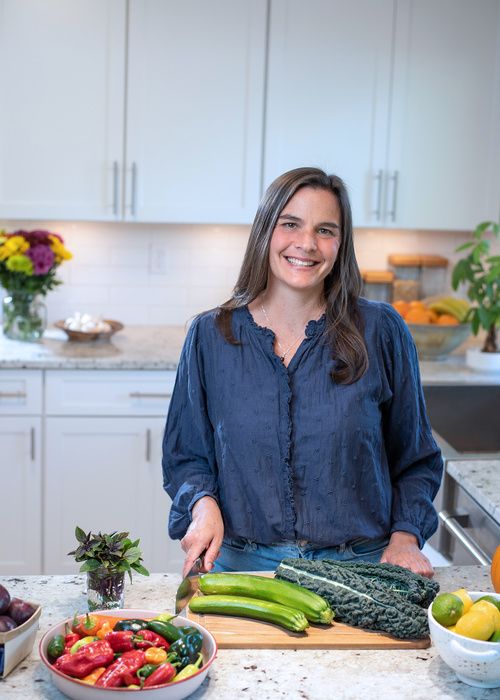 About the Author
Alissa Segersten holds a Bachelor's of Science in Nutrition from Bastyr University and a Master's of Science in Human Nutrition and Functional Medicine from the University of Western States. She is a Functional Nutritionist, the mother of five children, a whole foods cooking instructor, professional recipe developer, and cookbook author. She is passionate about helping others find a diet that will truly nourish them. Alissa is the author of two very popular gluten-free, whole foods cookbooks and guidebooks:
The Whole Life Nutrition Cookbook
and
Nourishing Meals
. She is also the co-author of
The Elimination Diet book
. Alissa is the founder and owner of Nourishing Meals®.
Nourishing Meals Newsletter
Email updates.