Collard Wraps with Raw Sunflower Pate
Ali Segersten
Jan 27, 2010
26 comments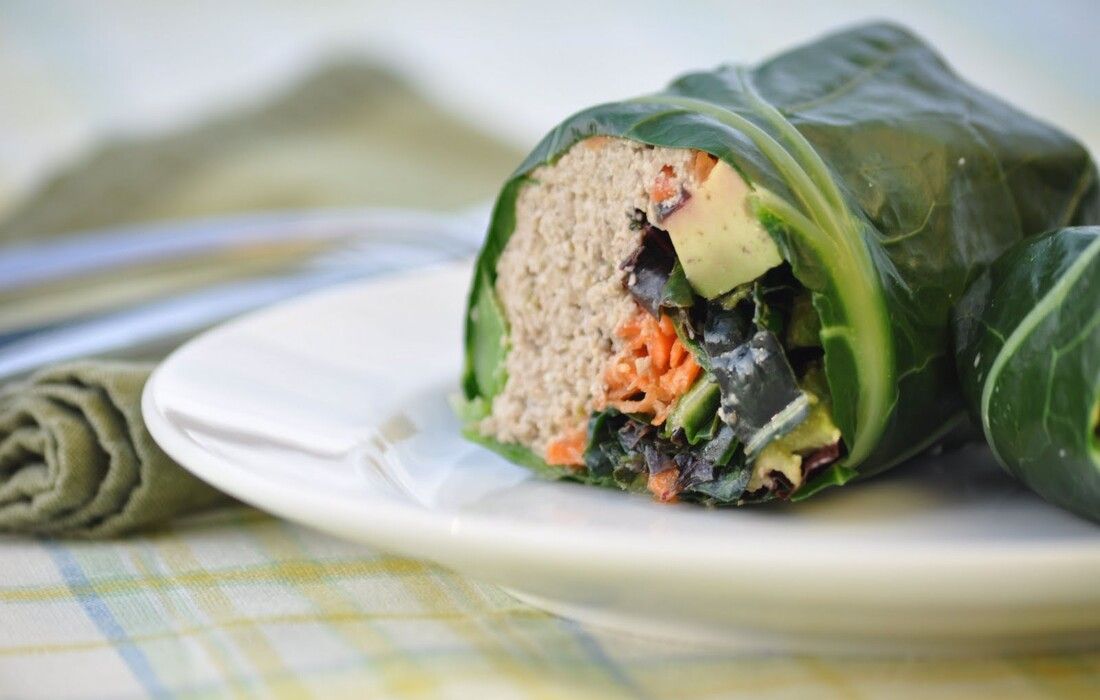 A few months ago I soaked a bowlful of sunflower seeds overnight with the intention of creating some sort of yummy pate to be wrapped up in a collard green. I wasn't quite sure how it would evolve but I trusted it would be, at the very least, edible. After rinsing and draining the soaked seeds I pulled out nearly every ingredient imaginable from the refrigerator. Now time has taught me to not go overboard and to just stick with a few ingredients when creating recipes. So I chose three (not including salt, pepper, and herbs) and tossed them all into the food processor along with the soaked seeds.
Both Tom and I were more than delighted with the results. Our toddler boys couldn't seem to get enough! A few days later I measured ingredients and whirled the food processor once again to figure out the amounts. We've made these wraps a number of times since then and even demonstrated them at a recent Elimination Diet cooking class. We never seem to get bored with them.
To make the collard greens pliable for wrapping I decided to blanch them. Just sixty seconds in boiling water creates an awesome flourless wrap folks! If you don't decide to use the filling ingredients below I hope you will venture into trying the wraps with whatever fillings you desire.
Turkey and honey mustard? Smoked Salmon with Avocado Mayonnaise? Refried Beans and Brown Rice?
The trick is to find very large greens with out too many slug bites or insect damage (holes)!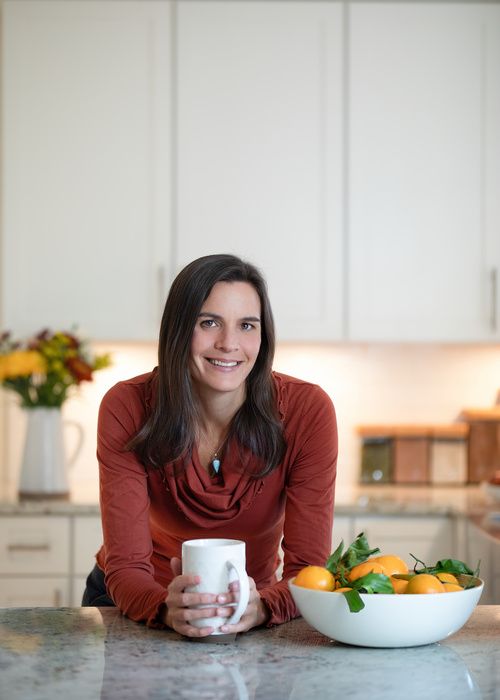 About the Author
Alissa Segersten holds a Bachelor's of Science in Nutrition from Bastyr University and a Master's of Science in Human Nutrition and Functional Medicine from the University of Western States. She is a Functional Nutritionist, the mother of five children, a whole foods cooking instructor, professional recipe developer, and cookbook author. She is passionate about helping others find a diet that will truly nourish them. Alissa is the author of two very popular gluten-free, whole foods cookbooks and guidebooks:
The Whole Life Nutrition Cookbook
and
Nourishing Meals
. She is also the co-author of
The Elimination Diet book
. Alissa is the founder and owner of Nourishing Meals®.
Nourishing Meals Newsletter
Email updates.