Grated Beet & Carrot Salad with Radish-Miso Dressing
Ali Segersten
Jan 13, 2010
14 comments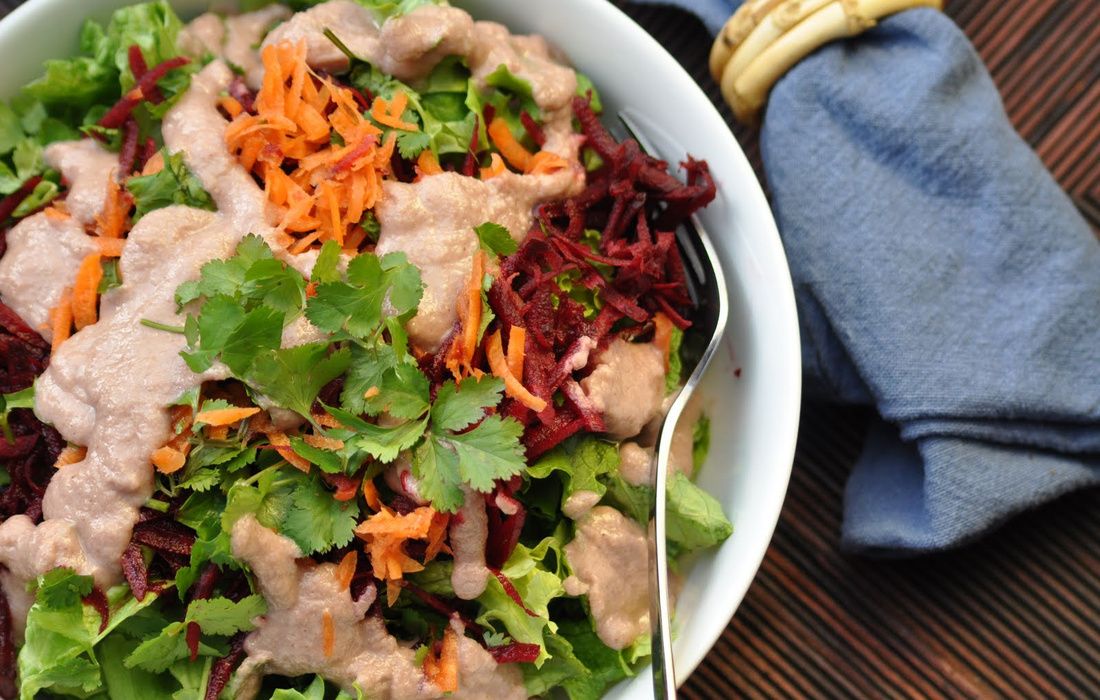 This Asian inspired salad dressing is vinegar-free and citrus-free; two ingredients that are often hard to omit from salad dressings. I received and email from a reader asking for Elimination diet recipes that don't contain any fruit.
Finally, I had the idea to use radishes! This fabulous salad dressing also contains Adzuki Bean Miso, a soy-free and gluten-free miso available from the South River Miso Company. I demonstrated this dressing and salad yesterday evening for an Elimination Diet Class I taught at one of our local co-ops. It was a hit and I am sure you will enjoy it too.
For those of you on the Elimination Diet, how are you feeling? We have received so many emails in the last week regarding this diet I am finding it hard to keep up with! Instead of replying to you individually (since there are many similar questions) I thought I would answer one in each of my next few posts.
A few of you have asked us about protein, specifically animal protein. Some of you have asked if it is possible to up the animal protein content during the beginning of the diet. If you experience blood sugar dysregulation or are pre-diabetic, then following the 2-day detox might be difficult and could pose more problems. We suggest you add in wild caught salmon, healthy fats (like avocado, coconut butter/oil, chia seeds) and crunchy raw salads like this one. These foods pose the least possible reaction, while adding in anti-inflammatory compounds to assist in healing. I hope this will help some of you so you can have the best and most beneficial elimination diet experience!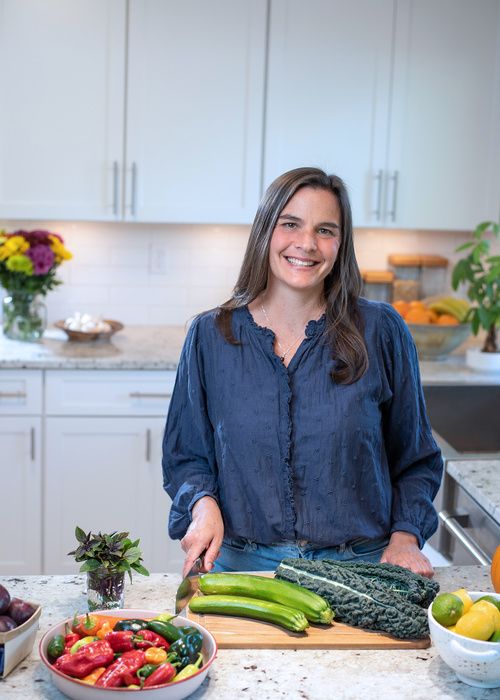 About the Author
Alissa Segersten holds a Bachelor's of Science in Nutrition from Bastyr University and a Master's of Science in Human Nutrition and Functional Medicine from the University of Western States. She is a Functional Nutritionist, the mother of five children, a whole foods cooking instructor, professional recipe developer, and cookbook author. She is passionate about helping others find a diet that will truly nourish them. Alissa is the author of two very popular gluten-free, whole foods cookbooks and guidebooks:
The Whole Life Nutrition Cookbook
and
Nourishing Meals
. She is also the co-author of
The Elimination Diet book
. Alissa is the founder and owner of Nourishing Meals®.
Nourishing Meals Newsletter
Email updates.