How to Make Lacto-Fermented Vegetables
Ali Segersten
Feb 13, 2012
125 comments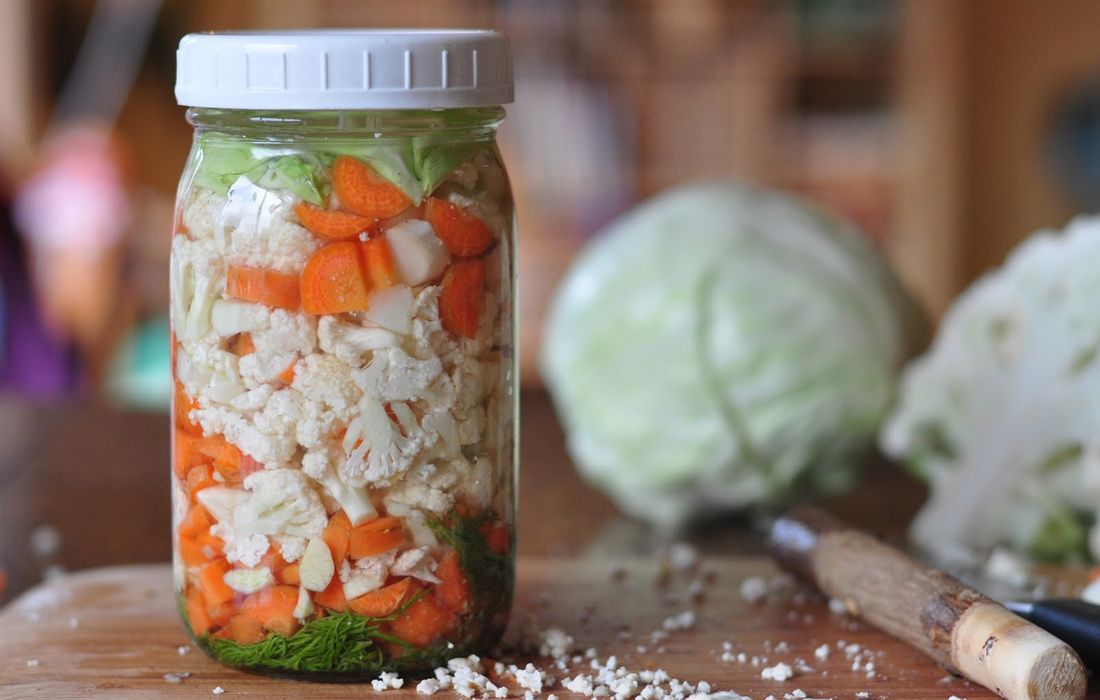 Lacto-fermented vegetables are cultured vegetables. You've probably heard of sauerkraut, kim chi, and sour dill pickles, right? These are all forms of lacto-fermentation. Many people use whey as a starter but it is not necessary given you use enough salt. Making your own lacto-fermented veggies is so easy that once you start you'll be hooked!
Traditionally, lacto-fermentation was used to preserve the harvest and store vegetables for the winter. If you have a garden full of cabbage, cauliflower, beets, carrots, and green beans and don't know how to store them all, consider making a few batches of lacto-fermented vegetables. These veggies can be stored in your refrigerator for months....if they last that long!
Lacto-fermented vegetables provide a viable source of probiotics (at a cost well below most supplements) to heal and maintain a healthy gut. These beneficial microorganisms attach to receptors in our guts that send a signal to the immune system that says everything is okay, no need to overreact to foods and other things entering the gut, let's keep everything calm. If you are dealing with multiple allergies, chances are your gut is out of balance and is in need of a daily dose of beneficial microorganisms. These crispy, sour, salty vegetables are highly addicting and an easy, economical way to maintain a healthy gut. These vegetables are also important to include daily if you are following our Elimination Diet.
Use your lacto-fermented vegetables to top cooked quinoa, beans, and chopped leafy greens. Serve them atop grilled fish or chicken. Serve them with scrambled eggs for breakfast. Serve them as an appetizer for a holiday meal. I like to add them to salmon or chicken salads made with mayonnaise. And try to restrain yourself from eating the whole jar in one sitting....it may be a little too much salt all at once! You can also whisk some of the leftover brine with olive oil, a squirt of dijon mustard, and a dash of honey for a probiotic salad dressing!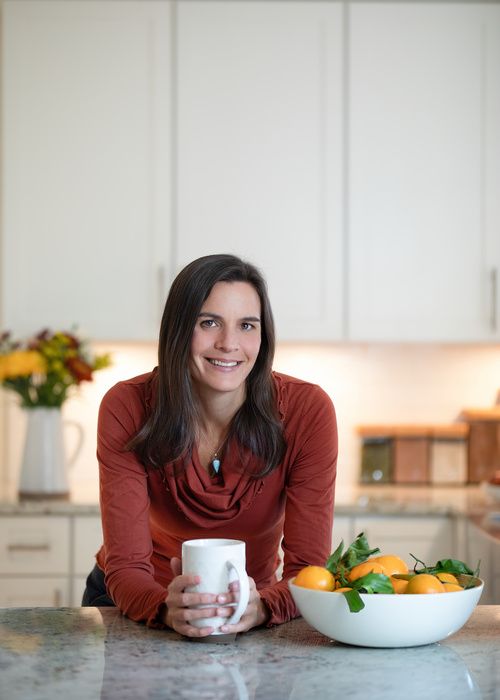 About the Author
Alissa Segersten holds a Bachelor's of Science in Nutrition from Bastyr University and a Master's of Science in Human Nutrition and Functional Medicine from the University of Western States. She is a Functional Nutritionist, the mother of five children, a whole foods cooking instructor, professional recipe developer, and cookbook author. She is passionate about helping others find a diet that will truly nourish them. Alissa is the author of two very popular gluten-free, whole foods cookbooks and guidebooks:
The Whole Life Nutrition Cookbook
and
Nourishing Meals
. She is also the co-author of
The Elimination Diet book
. Alissa is the founder and owner of Nourishing Meals®.
Nourishing Meals Newsletter
Email updates.