Grain-Free Chocolate Mini-Cupcakes with Sweet Potato Frosting
Ali Segersten
Oct 29, 2012
29 comments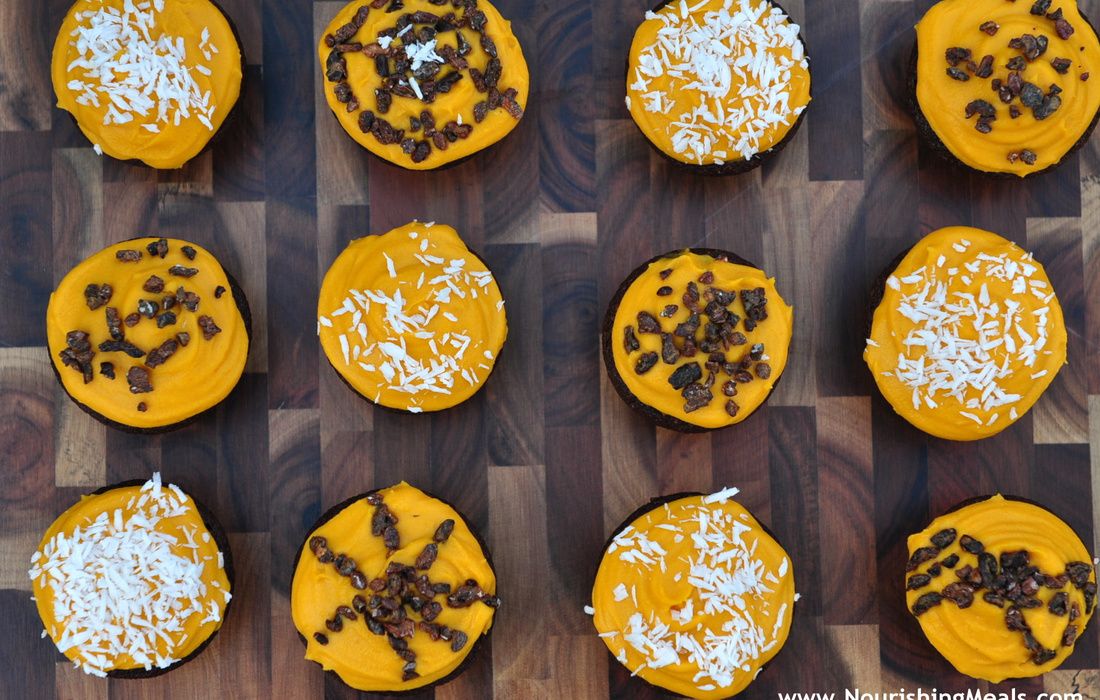 I thought these healthy gluten-free chocolate cupcakes with bright orange frosting looked quite festive for halloween. You could even offer them to your children in exchange for their candy loot! My children normally go trick-or-treating and then come back home and give most of their candy away to the last of the trick-or-treaters. Oh what joy they have in doing this! Then they put whatever remaining candy they have next to their bed and in the middle of the night the hungry candy gnome comes to take it away. In exchange he leaves them some healthy treats like pomegranates, herbal tea bags, and oranges. Seriously, my children think pomegranates ARE candy and are absolutely thrilled to each have their own left by a mysterious candy gnome! If you plan on using this tradition with your children, it is best to start when they are young.

I had an idea this year that moves away from the commercialized version of halloween to a more authentic one that embodies what halloween is truly about. I wanted to get a group of friends together and have a barn party with simple costumes, live music, homemade pumpkin treats, fresh vegetables, games, and a celebration of our ancestors. My children loved the idea! I am going to work on it for next year. For now we still have trick-or-treating, the candy gnome, and my homemade cupcakes.....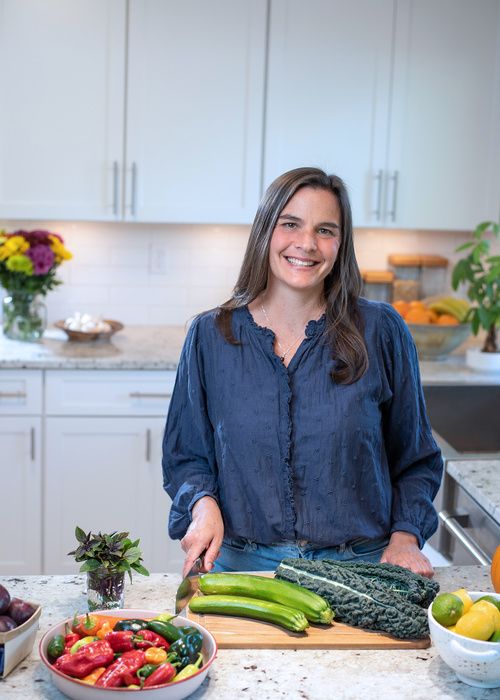 About the Author
Alissa Segersten holds a Bachelor's of Science in Nutrition from Bastyr University and a Master's of Science in Human Nutrition and Functional Medicine from the University of Western States. She is a Functional Nutritionist, the mother of five children, a whole foods cooking instructor, professional recipe developer, and cookbook author. She is passionate about helping others find a diet that will truly nourish them. Alissa is the author of two very popular gluten-free, whole foods cookbooks and guidebooks:
The Whole Life Nutrition Cookbook
and
Nourishing Meals
. She is also the co-author of
The Elimination Diet book
.
Nourishing Meals Newsletter
Email updates.