Cranberry Orange Upside Down Cake (grain-free)
Ali Segersten
Nov 21, 2012
19 comments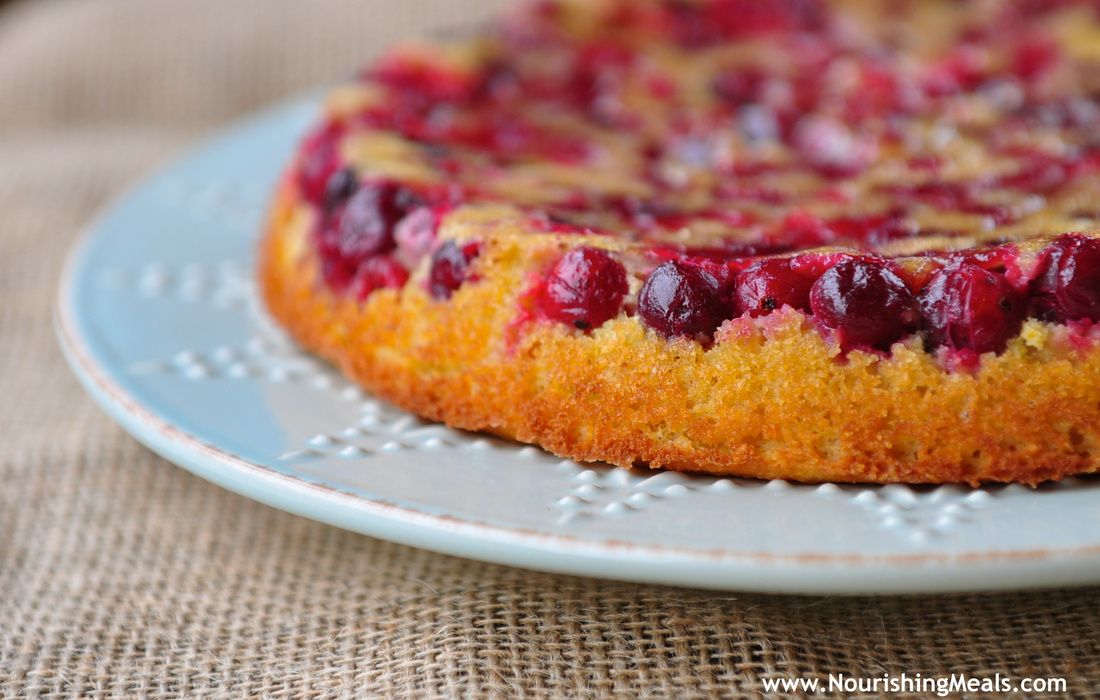 I adore cranberries as you probably already know if you've been reading my blog. This healthy cranberry orange upside down cake recipe isn't very rich or sweet. In fact I sweeten it with just a few tablespoons of maple syrup. It's plenty sweet for my family though. Once you cut sugar out of your diet your taste buds become very sensitive to the sweet flavor and you just don't crave or desire sugar. In fact, you might even become repulsed by it!
This cake uses high-fiber coconut flour with the addition of arrowroot powder. The combination of the two flours creates a fantastic texture. This recipe is very simple to make, in fact, you can put it together in minutes! I posted a recipe very similar to this last summer, remember? You can go back and check out my Apricot-Cherry Upside Down Cake post for more photos on assembling the cake.
You can vary this recipe and make a Pear-Gingerbread Upside Down Cake too! Replace the 2 tablespoons of orange juice with 2 tablespoons blackstrap molasses. Add 2 teaspoons cinnamon, 1 teaspoon ground ginger, and ¼ teaspoon ground cloves to the dry ingredients. Core and thinly slice 2 ripe pears and arrange them in a concentric pattern on the bottom of the pan.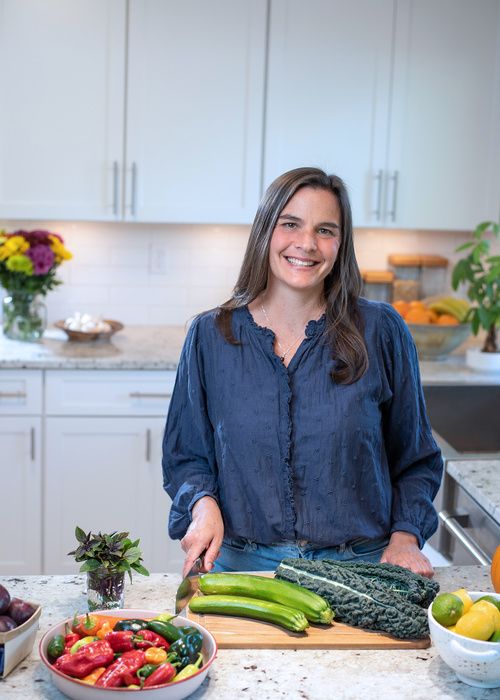 About the Author
Alissa Segersten holds a Bachelor's of Science in Nutrition from Bastyr University and a Master's of Science in Human Nutrition and Functional Medicine from the University of Western States. She is a Functional Nutritionist, the mother of five children, a whole foods cooking instructor, professional recipe developer, and cookbook author. She is passionate about helping others find a diet that will truly nourish them. Alissa is the author of two very popular gluten-free, whole foods cookbooks and guidebooks:
The Whole Life Nutrition Cookbook
and
Nourishing Meals
. She is also the co-author of
The Elimination Diet book
. Alissa is the founder and owner of Nourishing Meals®.
Nourishing Meals Newsletter
Email updates.