Masala Chicken and Vegetable Stew (Nightshade-Free)
Ali Segersten
Jan 08, 2015
12 comments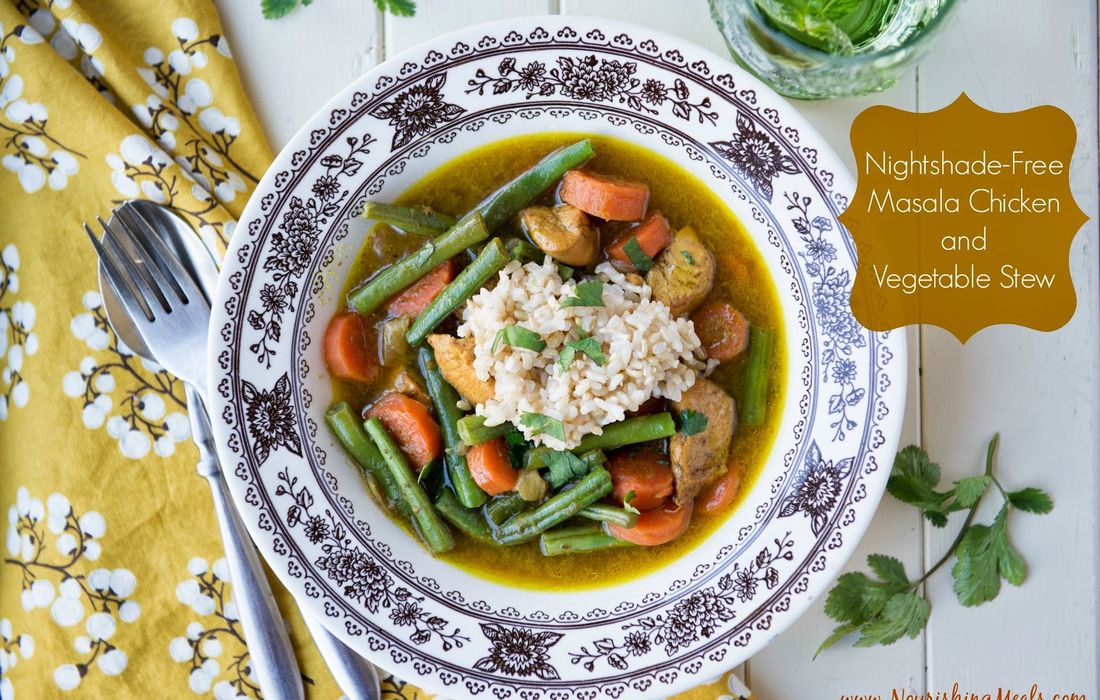 I love curry dishes, but curry powder typically contains chili peppers (a nightshade vegetable). If you are following the Elimination Diet and craving curry, try this stew! It's warming, though not as spicy as a typical curry would be. I use garam masala powder, cumin seeds, and turmeric powder to create a flavorful dish without chili peppers. I know it's not authentic at all, but it is totally satisfying if you are on a nightshade-free diet or elimination diet!
Consuming nightshades (potatoes, peppers, eggplant, tomatoes, goji berries) can trigger joint pain, migraines, skin rashes, acne, GI upset, and inflammation in SOME people. Are you sensitive to nightshades? Please share your experiences in the comment section below. If you think nightshades might be an issue for you, the best way to determine that is to do an Elimination Diet.
Garam masala is a staple spice blend at our house. I use it a lot to flavor roasted vegetables, or garbanzo bean dishes. Garam means warm, and Masala means spice blend. Garam masala typically contains cardamom, cinnamon, cloves, cumin, black pepper, and coriander.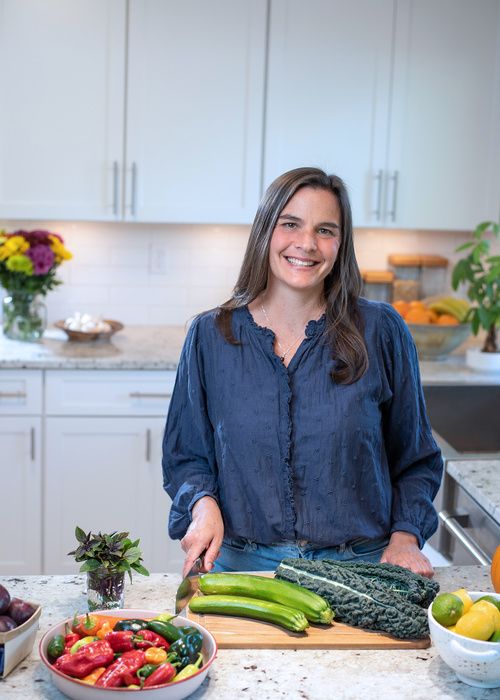 About the Author
Alissa Segersten holds a Bachelor's of Science in Nutrition from Bastyr University and a Master's of Science in Human Nutrition and Functional Medicine from the University of Western States. She is a Functional Nutritionist, the mother of five children, a whole foods cooking instructor, professional recipe developer, and cookbook author. She is passionate about helping others find a diet that will truly nourish them. Alissa is the author of two very popular gluten-free, whole foods cookbooks and guidebooks:
The Whole Life Nutrition Cookbook
and
Nourishing Meals
. She is also the co-author of
The Elimination Diet book
. Alissa is the founder and owner of Nourishing Meals®.
Nourishing Meals Newsletter
Email updates.