Quick Quinoa Breakfast with Warm Cinnamon Apples
Ali Segersten
Feb 20, 2009
19 comments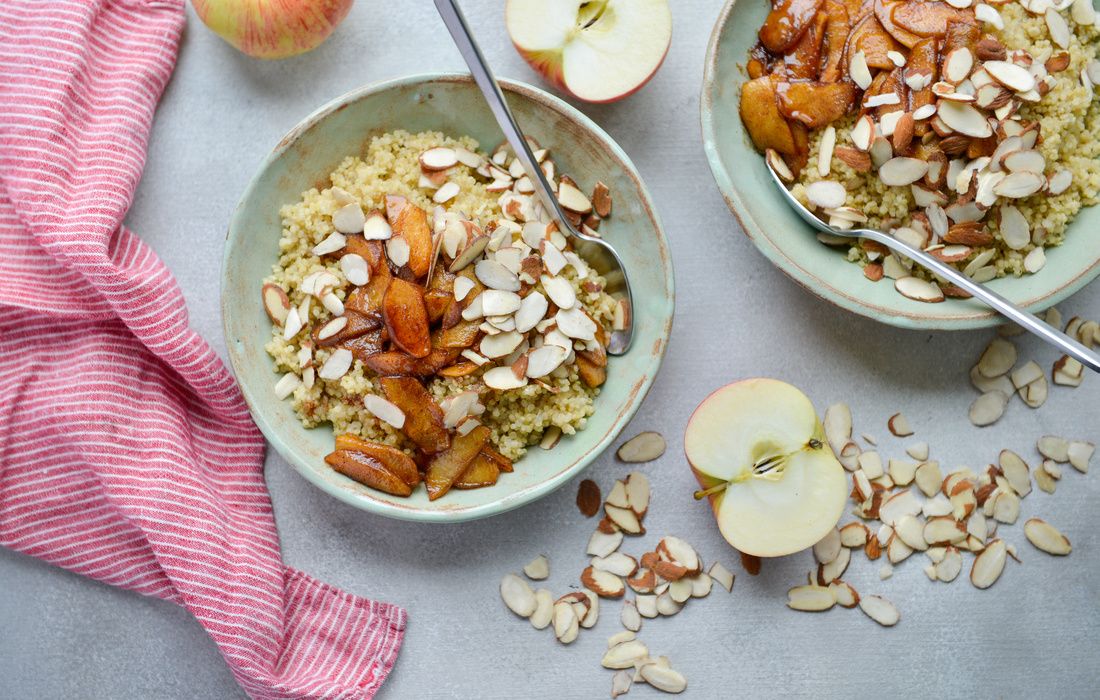 When I was younger my parents made a well-rounded breakfast nearly every morning. Back then this consisted of scrambled eggs, toast, and fruit, or pancakes, sausages, and fresh fruit. French toast with maple syrup was a regular favorite too. Maybe even waffles made in a Mickey Mouse waffle iron. Remember those? Of course some mornings we were all running late and had cold breakfast cereal with milk but I don't remember those mornings so much.
These days times have changed, but the well-rounded breakfast still rings true. What can you feed your family that is wholesome, and if you are avoiding gluten, then gluten-free too? And what about those of you who also avoid dairy, soy, and eggs? The list of options seems to now have grown smaller, or so it may seem.
Yesterday morning I was not at all in the mood for making breakfast. We had plenty of time as the kids are on winter break this week, so no need to rush off to school, though I just wasn't up for it! I had a pot of cooked quinoa still on the stove from the previous day. (Note: do not do this if you live in a warm climate because your quinoa will spoil quickly!) I decided to add a few tablespoons of water to the pot and put it over medium-low heat, covered, to warm up. Plain quinoa can be rather boring so I decided to spice it up by sauteing a few sliced apples with cinnamon and honey to top our bowlfuls of steaming hot quinoa. I added a few tablespoons of ground raw almonds which add a bit of "staying power" for me. The result was a delicious and nutritious gluten-free breakfast! Over time we modified this to use maple syrup instead of honey, and sliced almonds instead of ground. If you prefer, you can grind whole raw almonds (or sprouted almonds) in a coffee grinder and use them to top these bowls instead of sliced almonds.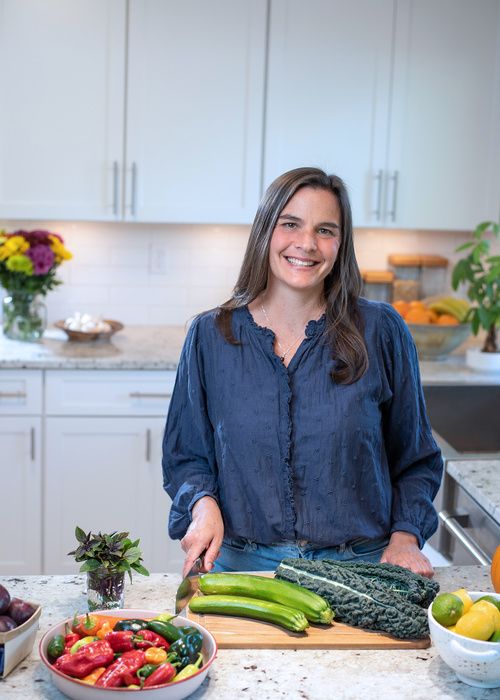 About the Author
Alissa Segersten holds a Bachelor's of Science in Nutrition from Bastyr University and a Master's of Science in Human Nutrition and Functional Medicine from the University of Western States. She is a Functional Nutritionist, the mother of five children, a whole foods cooking instructor, professional recipe developer, and cookbook author. She is passionate about helping others find a diet that will truly nourish them. Alissa is the author of two very popular gluten-free, whole foods cookbooks and guidebooks:
The Whole Life Nutrition Cookbook
and
Nourishing Meals
. She is also the co-author of
The Elimination Diet book
. Alissa is the founder and owner of Nourishing Meals®.
Nourishing Meals Newsletter
Email updates.