Lentil and Kale Dal
Ali Segersten
Nov 02, 2011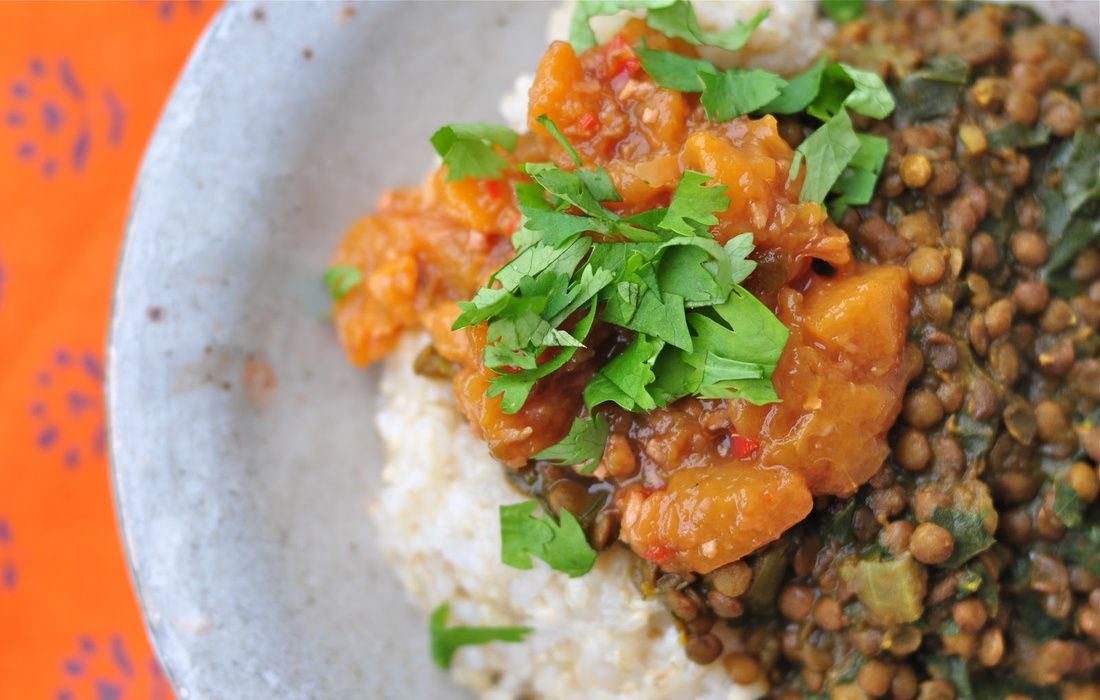 Lentils are what we make for dinner if I have not planned ahead of time to soak beans or buy ingredients for a meal. Lentils are inexpensive and cook quickly without the need for soaking. However, if you are gluten-sensitive or celiac, there is one thing you need to know about lentils. They are often cross-contaminated with gluten grains. 
We have found that the contamination is not happening in the bulk bins, it happens before the lentils arrive to the co-op. The best thing to do is to sort through them and pick out the gluten grains then rinse them thoroughly and proceed with the recipe. One of those grains in a pot of soup can adversely affect someone with gluten issues for weeks or more. You can either remove the grains or remove lentils from your diet to avoid possible cross-contamination. If you are gluten-sensitive be sure to include this very important step before preparing lentils! 
I love making lentil soups and dals for dinner served over brown rice. These are easy to make and the ingredients are inexpensive. Use an Instant Pot to get dinner on the table even faster!