Heirloom Tomato Basil Quinoa Salad
Ali Segersten
Jul 30, 2012
5 comments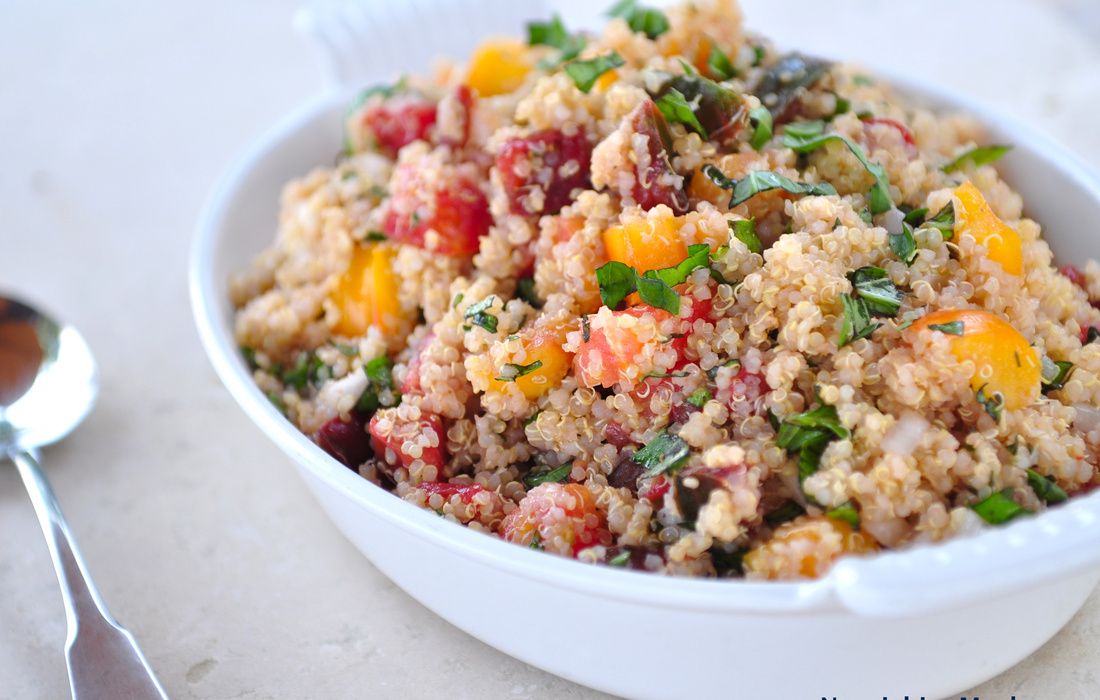 I love summertime's bounty of fresh produce! I created this recipe while visiting family in the Midwest, where you can actually find a variety of tomatoes this time of year. In the Pacific Northwest the tomatoes are not in abundance until August. Heirloom tomatoes have not been hybridized over the years and have a sweeter taste, but are also generally less resistant to disease, which is why they are not produced on a large scale. Look for them at your local food co-op or Farmer's Market in the summertime.
This salad pairs fresh tomatoes and basil along with cooked quinoa and finely diced sweet onion. Serve it as a light, nutritious lunch or share it at your next potluck picnic. For those of you not familiar with quinoa, it is a nutrient-dense grain packed with all essential amino acids, is gluten-free, and cooks up quite like couscous. It is best if the quinoa cools completely before you make this salad.
Since my children do not like fresh tomatoes, I cook up 3 cups of quinoa and remove a third of it to make a special salad just for them. In place of the tomatoes I use chopped cucumbers and they love it! Everything else stays the same.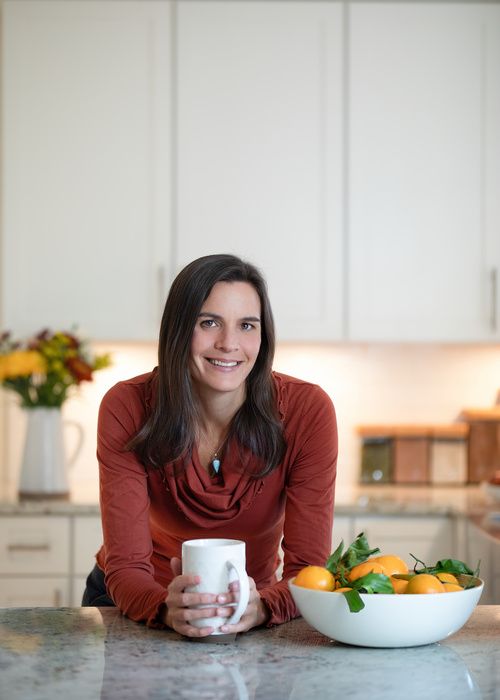 About the Author
Alissa Segersten holds a Bachelor's of Science in Nutrition from Bastyr University and a Master's of Science in Human Nutrition and Functional Medicine from the University of Western States. She is a Functional Nutritionist, the mother of five children, a whole foods cooking instructor, professional recipe developer, and cookbook author. She is passionate about helping others find a diet that will truly nourish them. Alissa is the author of two very popular gluten-free, whole foods cookbooks and guidebooks:
The Whole Life Nutrition Cookbook
and
Nourishing Meals
. She is also the co-author of
The Elimination Diet book
. Alissa is the founder and owner of Nourishing Meals®.
Nourishing Meals Newsletter
Email updates.