Moroccan Chickpea and Potato Soup
Ali Segersten
Jan 22, 2010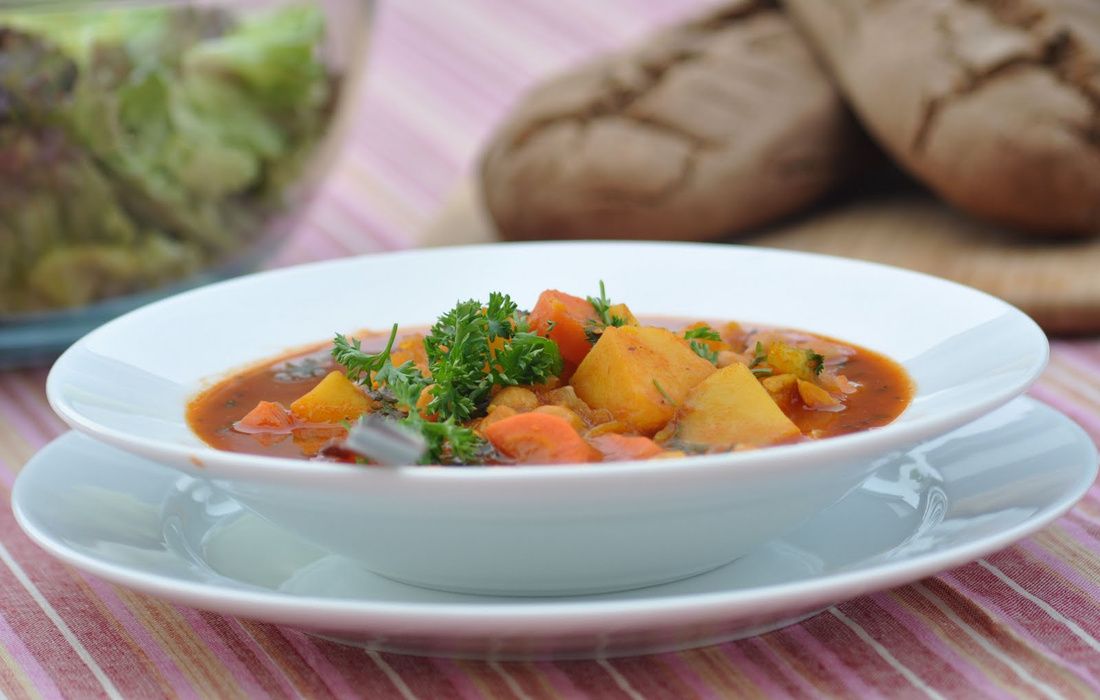 Today I offer you an easy, warming soup recipe from my cookbook, The Whole Life Nutrition Cookbook. This is by far one of my family's favorite recipes. I probably make it about twice a week! My seven-year old loves to pack this soup in her lunch. Of course anything with curry and potatoes is sure to please her!
My children adore chickpeas (otherwise known as garbanzo beans). They even eat them plain for breakfast with cooked quinoa and a sprinkling of sea salt.
I have more Phase 2 Elimination Diet recipes to share in a few days. But for now enjoy this very flavorful vegetarian soup recipe (or cook it up for your children).