Smokey Soy-Free Tamari Roasted Nuts
Ali Segersten
Dec 15, 2009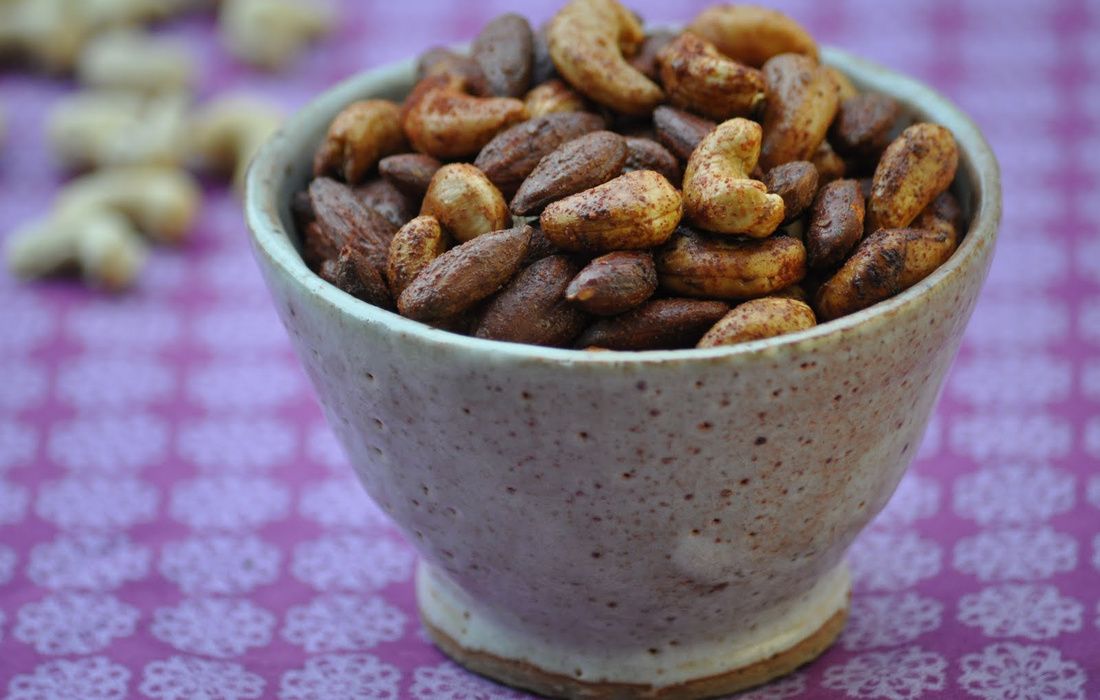 For those of you following a soy-free diet, and who are desperately missing your tamari, I have found a fantastic alternative! The South River Miso Company makes a wonderful gluten/wheat-free and soy-free tamari! How do they do it?
Here is what they say on their website: In Japanese, tamari means "little puddle" and refers to the savory liquid that collects in a vat of miso. Our genuine tamari is similar to its cousin, soy sauce, but much sweeter and lighter in taste. Friends who buy directly from our shop come back year after year, declaring that there is no seasoning comparable to South River Miso Tamari. Gathered from the vats of AZUKI BEAN MISO -- Made from deep well water, organic brown rice, organic azuki beans, sun-dried sea salt, organic sea vegetables, and koji culture. Aged in wood for a minimum of 3 months. If you have a chance to try South River's chickpea miso or adzuki miso please do! They are simply delicious. The miso is made using rice koji instead of barley koji. 
I have also made this recipe using coconut aminos, which is another soy-free tamari option! Coconut aminos are a little less salty then tamari, however, each brand differers in sodium content. Use which ever type of soy-free or soy-based tamari that you can find, and that works with your diet.