The Accidental Chocolate Cake (grain-free, dairy-free)
Ali Segersten
Mar 09, 2012
54 comments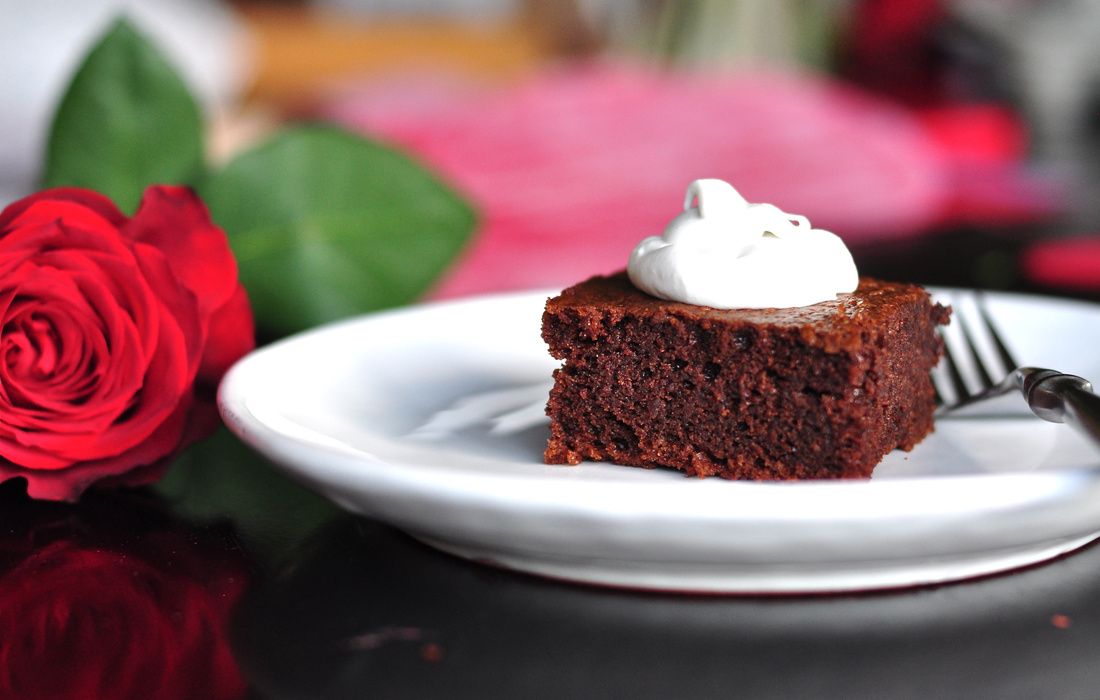 A few weeks ago, the night before Valentine's Day, my daughters asked me to make cupcakes and frosting to give out to their friends at school. I had an idea to make a healthy frosting using almond butter and coconut oil. Thinking that I needed to chill the frosting for a while before spreading it onto the cupcakes, I made it first. A few hours later I took it out of the refrigerator to whip up into what I thought would be this beautiful, light, and fluffy frosting. For a second it did look like that, and then the oil began separating. My girls tried it and said it tasted good, like brownies, and that I should bake it!
I was so busy that night that I didn't have time so I got to it the next morning, on Valentine's Day. I decided to add two eggs and put it in the oven....and voila....a beautiful, moist, tender chocolate cake emerged! I took photos of it that day (what you see here) and planned on testing it one more time before posting it. We then took a trip to visit family for nearly two weeks. I tested it there and everyone loved it. My dad said I should call it "the accidental chocolate cake!"
I've been so busy finishing the new cookbook that I have not had much time to post to my blog. Over the next month I have a few guest posts scheduled. After the book is done, I'll be back. In the meantime, enjoy this yummy cake!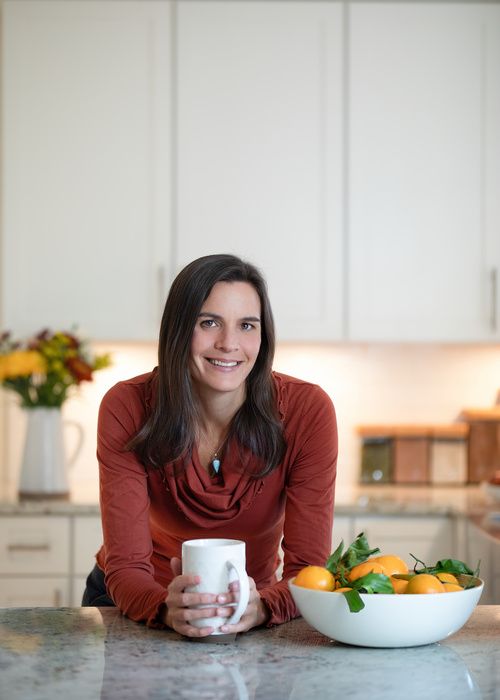 About the Author
Alissa Segersten holds a Bachelor's of Science in Nutrition from Bastyr University and a Master's of Science in Human Nutrition and Functional Medicine from the University of Western States. She is a Functional Nutritionist, the mother of five children, a whole foods cooking instructor, professional recipe developer, and cookbook author. She is passionate about helping others find a diet that will truly nourish them. Alissa is the author of two very popular gluten-free, whole foods cookbooks and guidebooks:
The Whole Life Nutrition Cookbook
and
Nourishing Meals
. She is also the co-author of
The Elimination Diet book
. Alissa is the founder and owner of Nourishing Meals®.
Nourishing Meals Newsletter
Email updates.