Creamy Almond Kale Smoothie
Ali Segersten
Oct 25, 2012
16 comments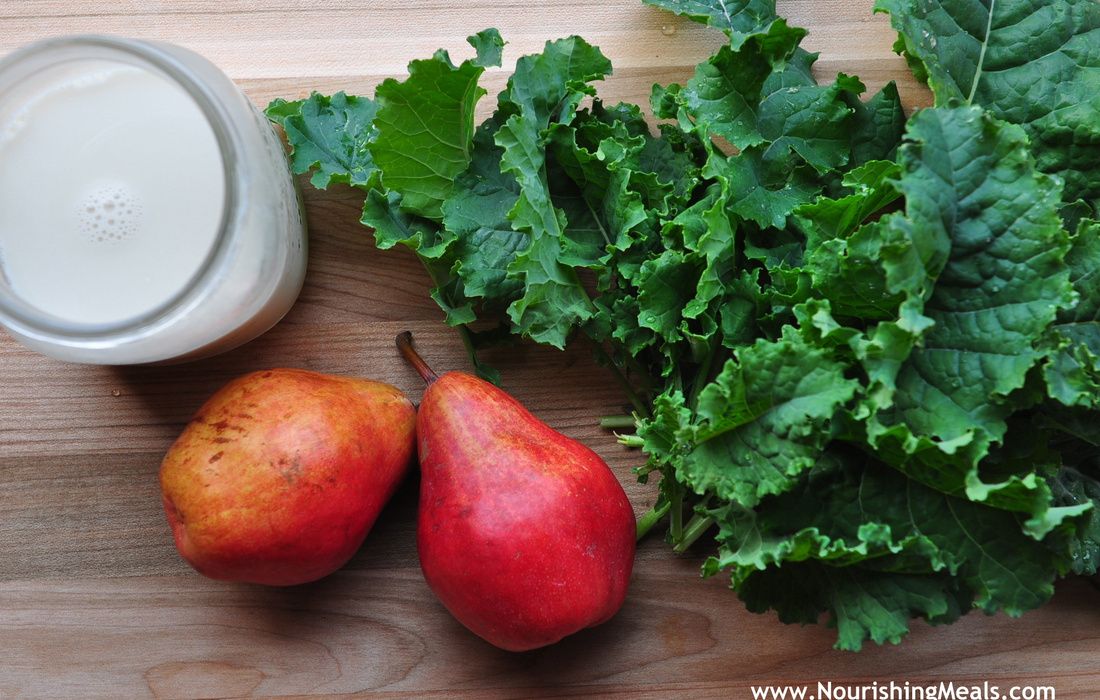 If there was one thing you could do right now to improve your health would you do it? Eating raw cruciferous vegetables daily might be our saving grace in this increasingly toxic world. Cruciferous vegetables will upregulate or "produce" the enzymes your body needs to eliminate environmental toxins and properly metabolize estrogen. They also provide the sulfur, folates, and magnesium these enzymes need to function optimally. Worried about cruciferous vegetables causing thyroid problems? If you closely examine the scientific literature, you will see that people who have thyroid issues after eating cruciferous vegetables are iodine insufficient. Eating nori, cooking your beans with kombu, and eating wild caught Alaskan salmon are ways to increase your iodine intake. We (including our children) also take a kelp extract supplement daily. Researchers are now finding that environmental toxicants have a major role in the rise of thyroid related disorders.....so eating raw cruciferous vegetables protects your health on many levels.

This light and creamy smoothie is made with three simple ingredients. It is so easy to make and tastes amazing! I use homemade raw vanilla almond milk which is so flavorful and full of live enzymes. I make it by soaking raw almonds in water for about 24 hours; then I rinse, drain, and blend them with fresh water, a pinch of sea salt, vanilla powder, and a dash of maple syrup. Then all you do is strain the milk though a clean dishtowel or nut milk bag to remove the pulp. You could also use Hemp Milk, cashew milk, or kefir in place of the almond milk.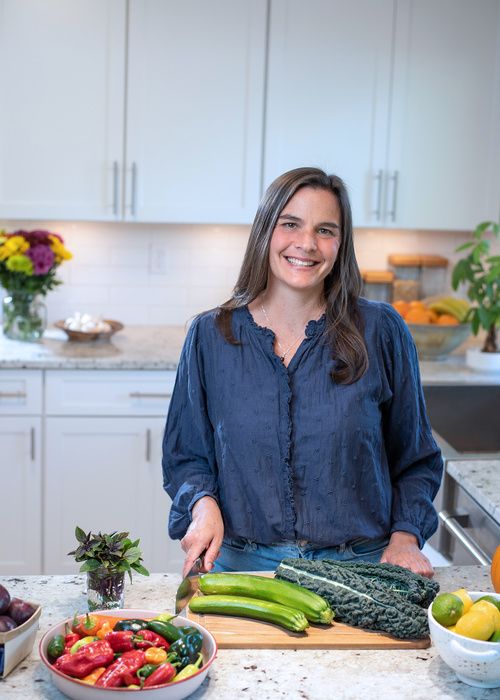 About the Author
Alissa Segersten holds a Bachelor's of Science in Nutrition from Bastyr University and a Master's of Science in Human Nutrition and Functional Medicine from the University of Western States. She is a Functional Nutritionist, the mother of five children, a whole foods cooking instructor, professional recipe developer, and cookbook author. She is passionate about helping others find a diet that will truly nourish them. Alissa is the author of two very popular gluten-free, whole foods cookbooks and guidebooks:
The Whole Life Nutrition Cookbook
and
Nourishing Meals
. She is also the co-author of
The Elimination Diet book
. Alissa is the founder and owner of Nourishing Meals®.
Nourishing Meals Newsletter
Email updates.