Spiced Pumpkin Soup
Ali Segersten
Jan 06, 2010
22 comments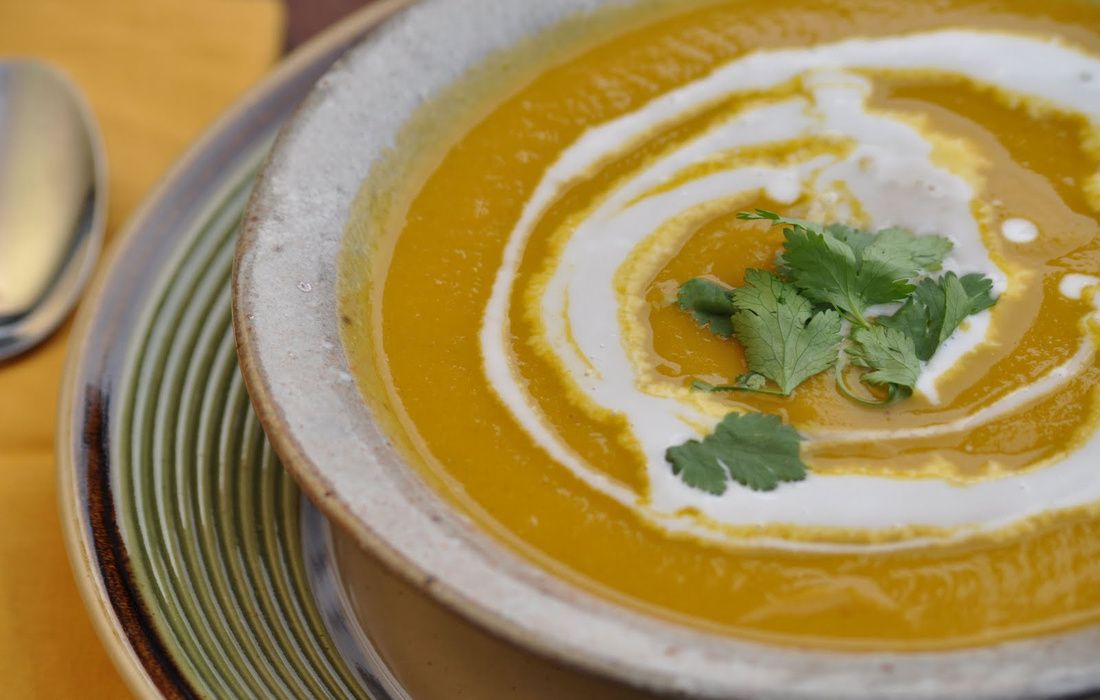 This warming, nourishing pumpkin soup is the perfect thing to warm you up on a chilly day. This soup recipe is an Elimination Diet recipe for Phase 2. It is free of nuts, citrus, tomatoes, dairy, and peppers ~ all ingredients commonly found in creamed soups.
I like to add a swirl of coconut milk to each bowl and maybe a drizzle of maple syrup or dark agave nectar. Each batch of soup will be different and vary in sweetness depending on your pumpkin. I use sugar pie pumpkins which actually are not as sweet as many other winter squashes. We harvested over 100 pounds of winter squash this past fall and have them in boxes in our garage. If you can not find a sugar pie pumpkin at this time of year, try butternut squash.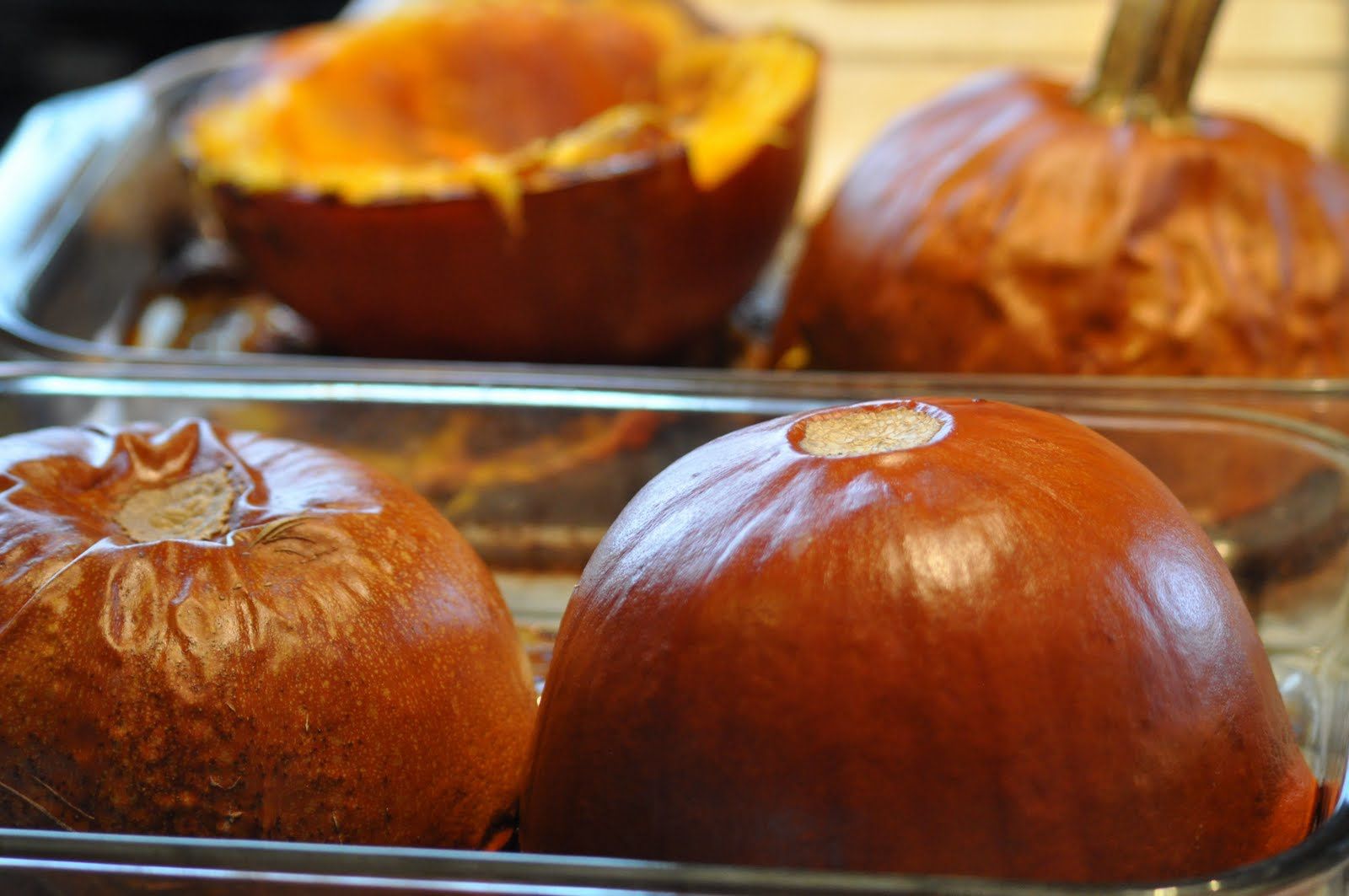 How to bake a pumpkin:
To bake a pumpkin, first cut it in half with a large, sharp knife. Scoop out the seeds (save them to roast) and place pumpkin halves flesh-side down into a 9 x 13-inch baking dish. Add about 1/4 inch of water to the pan and bake uncovered in a 350 to 400 degree oven for 45 to 90 minutes depending on the size of your pumpkin. Test for doneness by pricking it with a fork. If the fork easily slides in it is done. Scoop out the cooked flesh to use for this soup. I used two pie pumpkins to get 8 cups cooked flesh. My photo below depicts half of an uncooked sugar pie pumpkin and a 4-cup measure full of cooked pumpkin flesh.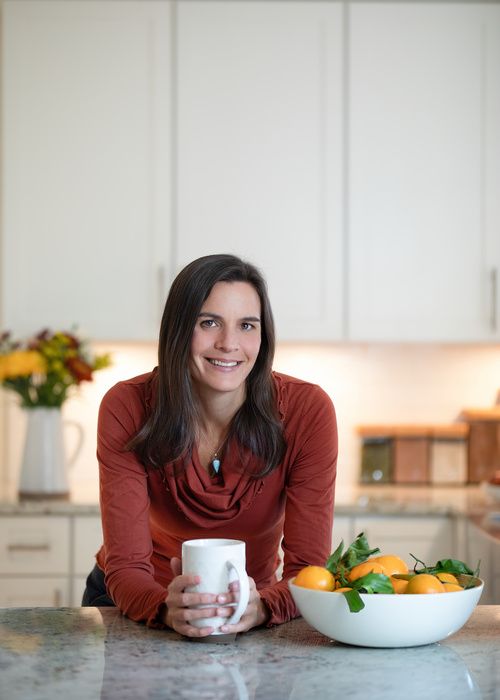 About the Author
Alissa Segersten holds a Bachelor's of Science in Nutrition from Bastyr University and a Master's of Science in Human Nutrition and Functional Medicine from the University of Western States. She is a Functional Nutritionist, the mother of five children, a whole foods cooking instructor, professional recipe developer, and cookbook author. She is passionate about helping others find a diet that will truly nourish them. Alissa is the author of two very popular gluten-free, whole foods cookbooks and guidebooks:
The Whole Life Nutrition Cookbook
and
Nourishing Meals
. She is also the co-author of
The Elimination Diet book
. Alissa is the founder and owner of Nourishing Meals®.
Nourishing Meals Newsletter
Email updates.