Strawberry Cheesecake Bites (gluten-free, dairy-free, vegan)
Ali Segersten
Mar 16, 2012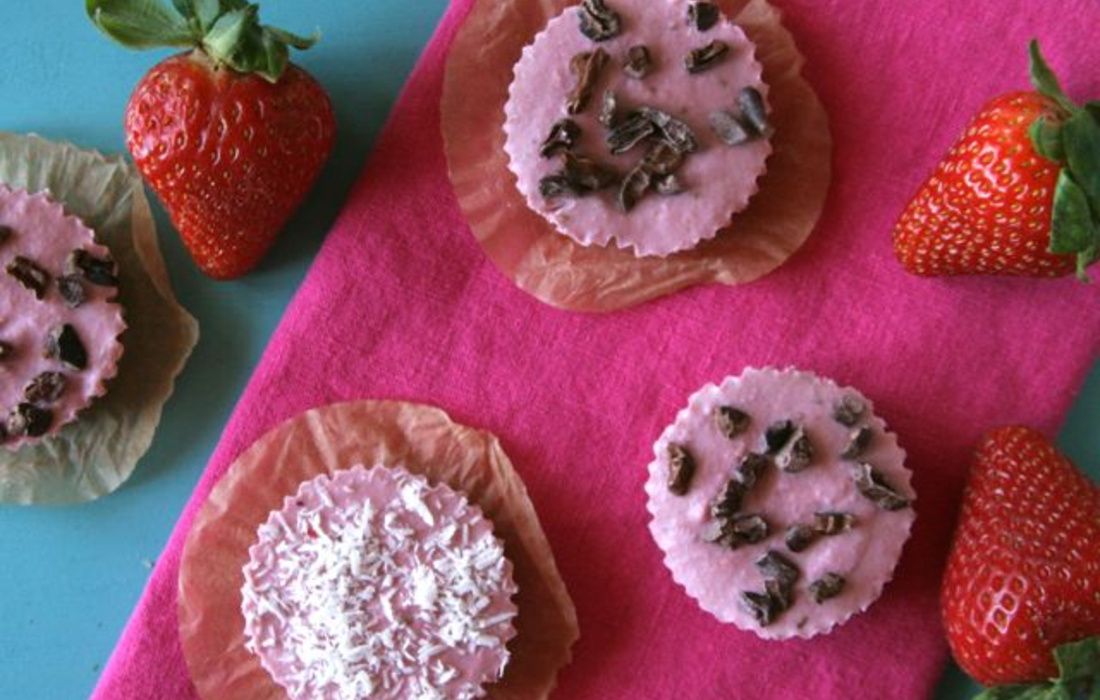 Today we have another guest post from a fellow blogger and friend, Hallie Klecker, who has created an amazingly simple and nutritious "cheesecake" recipe for a mini muffin pan. Hallie has a fabulous cookbook and blog that are both gluten-free, dairy-free, and revolve around whole foods. She tells her story below. ~Ali
I'm so honored to be guest posting here today! I've been reading Ali's blog for years, literally. I went through quite a rough patch when I first went gluten- and dairy-free. Sensitivities to these foods left me malnourished and underweight, so in the first few months of eliminating them from my diet, I made significant efforts to gain weight eating nutrient-dense foods. Scouring the web for nutritious recipes, books, and other resources led me to Ali and Tom.
I subscribed by email right away to this blog and found myself checking my inbox eagerly every day, hoping for a new recipe! Over time, as I became healthier and pursued my education in holistic nutrition, I launched my own blog, Daily Bites, to share with others the nourishing food that came out of my kitchen. And just last year, I published my first cookbook, The Pure Kitchen, which contains 100 gluten- and dairy-free recipes designed to keep cooking simple, fresh, and healthy.
Without a doubt, Ali and Tom definitely played a key role in inspiring me to launch both my blog and my book. Although we've never met in person (yet...), I like to think that we're partners in spreading the delicious message of gluten-free, whole food nutrition.
This recipe for Strawberry "Cheesecake" Bites is the perfect example of a "whole food dessert." I'm trying to develop more and more recipes these days with an emphasis on simple, easy-to-find ingredients that are as natural as possible. This means no gluten-free starches, xanthan or guar gum, or crazy specialty products that cost a fortune to ship. Just natural, whole foods straight from nature.