Dairy-Free Vanilla Cashew Creamer Recipe
Ali Segersten
May 04, 2017
2 comments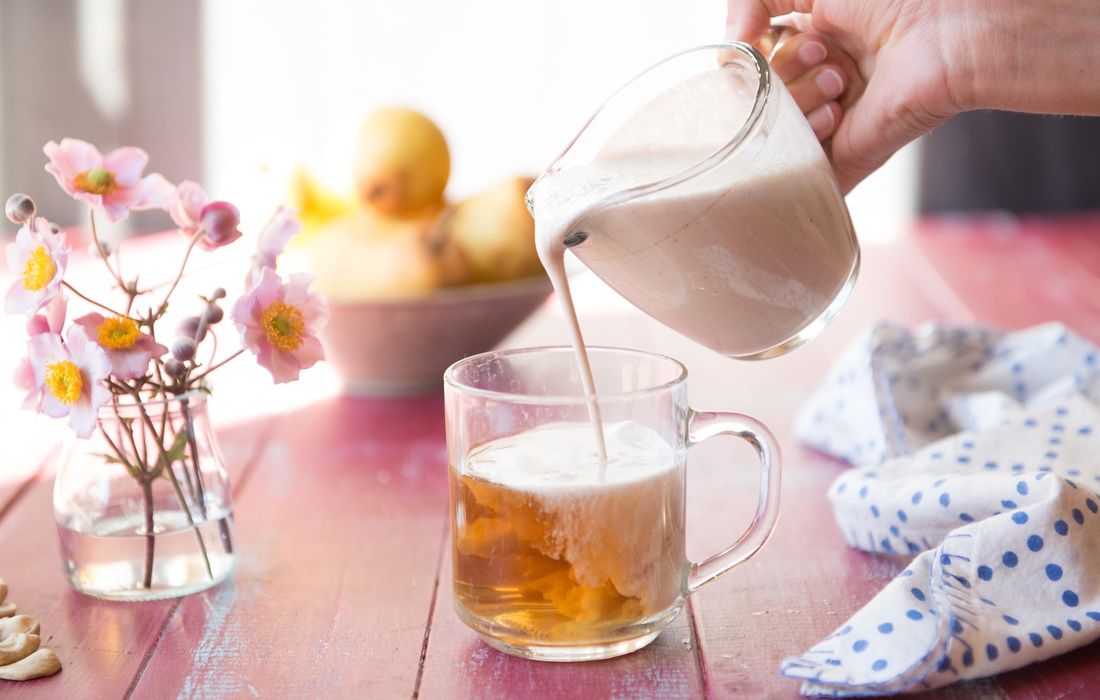 Are you working to eliminate dairy from your diet and in need of a creamy "milk" to add to your morning coffee or tea? I've been making this dairy-free cashew creamer for over a decade and never get tired of it! I don't drink coffee but like to add it to turmeric-ginger spice tea, Dandelion Root Chai, roasted dandelion root tea, and sometimes a maca hot chocolate drink I make.
I know many people who follow a paleo diet and like to add coconut milk or coconut cream to their tea or coffee, but every time I try this I'm quite repulsed by the overwhelming coconut flavor! This cashew creamer does not overpower the beverage that it is added to, yet still offers a warm, rich flavor. If you own a high-powered blender then you can whip up this recipe in minutes, if not you will need to soak your cashews for a few hours in a bowl of water (and then drain) before blending. Another option, if you don't own a high-powered blender or are out of raw cashews, is to add a large spoonful of raw cashew butter to your blender along with 1 to 2 cups of water (plus the other ingredients below) and blend into a creamy milk! I do this on occasion if I'm out of cashews and the milk is so smooth creamy.
Even though this dairy-free cashew creamer is so rich and creamy, it is actually full of heart-healthy monounsaturated fats! In fact, 82% of the fat in cashews is unsaturated, and about 66% of that is monounsaturated. Cashews are also a great source of some very important minerals, including magnesium, manganese, copper, phosphorus, and zinc!
If you are following the Elimination Diet, then this recipe can be used in Phase 3 during the reintroduction of nuts.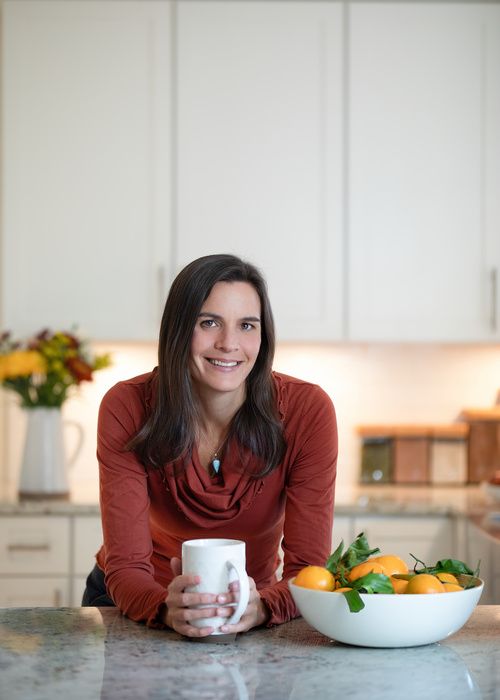 About the Author
Alissa Segersten holds a Bachelor's of Science in Nutrition from Bastyr University and a Master's of Science in Human Nutrition and Functional Medicine from the University of Western States. She is a Functional Nutritionist, the mother of five children, a whole foods cooking instructor, professional recipe developer, and cookbook author. She is passionate about helping others find a diet that will truly nourish them. Alissa is the author of two very popular gluten-free, whole foods cookbooks and guidebooks:
The Whole Life Nutrition Cookbook
and
Nourishing Meals
. She is also the co-author of
The Elimination Diet book
. Alissa is the founder and owner of Nourishing Meals®.
Nourishing Meals Newsletter
Email updates.