Post-Holiday Detox Salad (vegan)
Ali Segersten
Nov 29, 2014
8 comments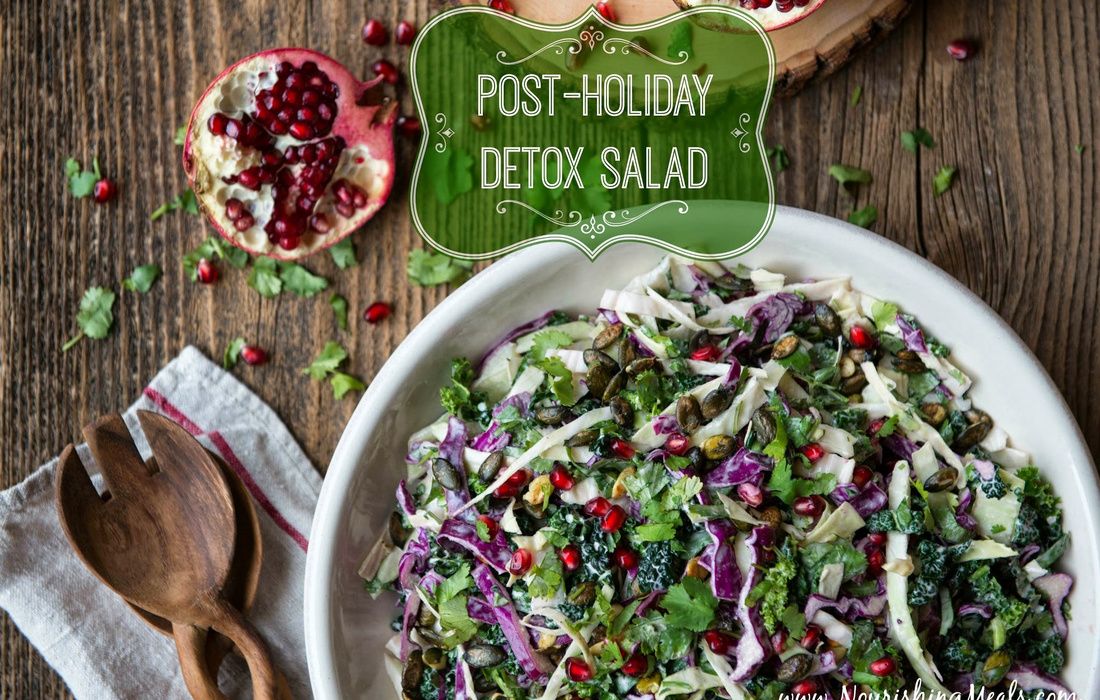 Indulge a little too much during the holidays? Feeling the need to cleanse and reset? Drinking too much alcohol, eating a lot of sugary foods, and just eating too much food in general can tax your detoxification pathways. If you are not detoxing properly, you can end up with lowered energy, increased pain in the body, poor circulation, and sluggish digestion.
By consuming this salad, which is rich in plant-based chemicals that promote detoxification, you can relieve some of the unwanted symptoms of a holiday hangover and begin to regain balance. In fact, if you include raw plant foods such as kale, cabbage, arugula, broccoli, collards, ginger, pomegranates, lemons and limes, blueberries, cranberries, black currants, and raspberries in your daily diet (try green smoothies, fresh juices, and big salads), you will find that indulging in (healthy) holiday treats once in a while will be easier for your body to handle. Hint, hint….try serving this salad at your next holiday gathering!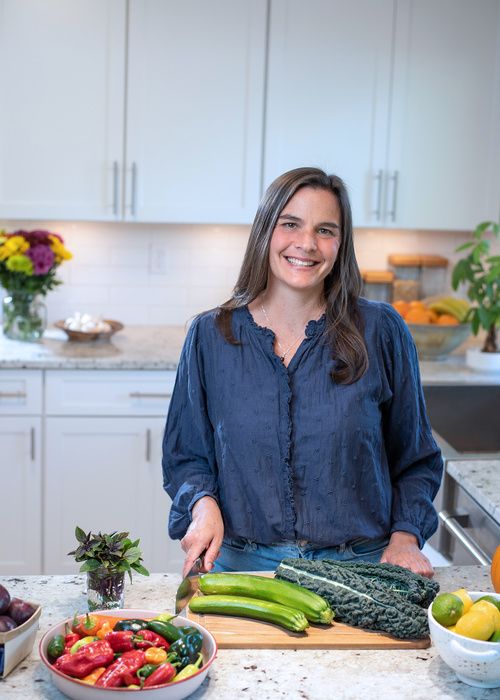 About the Author
Alissa Segersten holds a Bachelor's of Science in Nutrition from Bastyr University and a Master's of Science in Human Nutrition and Functional Medicine from the University of Western States. She is a Functional Nutritionist, the mother of five children, a whole foods cooking instructor, professional recipe developer, and cookbook author. She is passionate about helping others find a diet that will truly nourish them. Alissa is the author of two very popular gluten-free, whole foods cookbooks and guidebooks:
The Whole Life Nutrition Cookbook
and
Nourishing Meals
. She is also the co-author of
The Elimination Diet book
. Alissa is the founder and owner of Nourishing Meals®.
Nourishing Meals Newsletter
Email updates.