Healing Chicken Ginger Soup
Ali Segersten
Feb 18, 2011
32 comments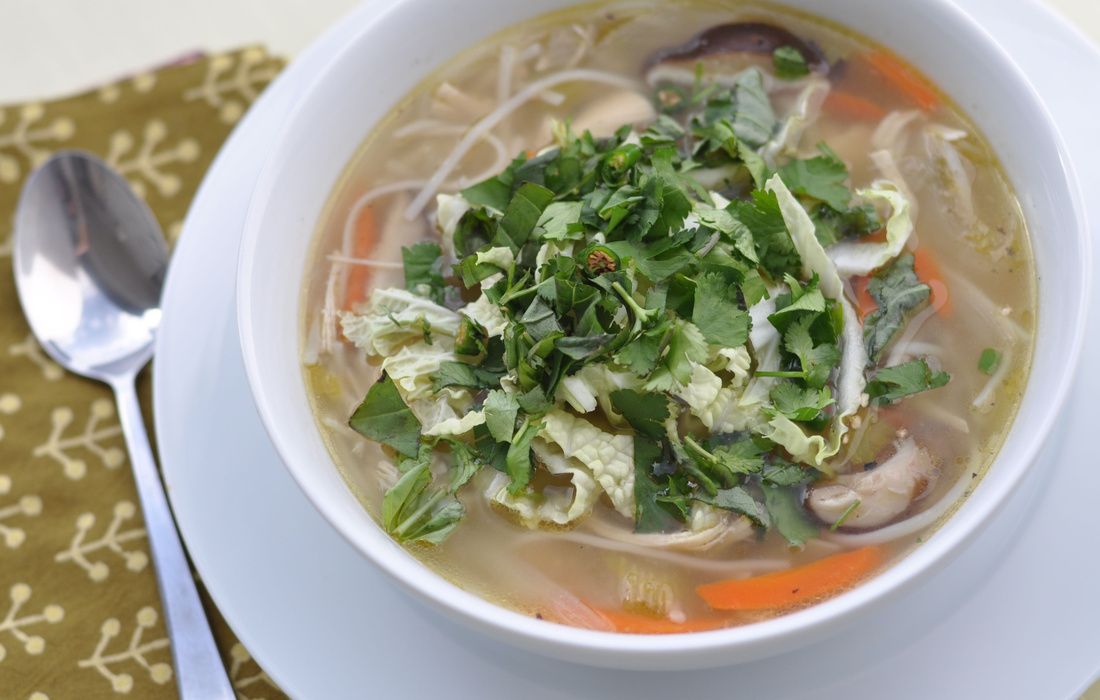 I have been making this soup a lot these days. It is spicy, warming, and healing....just perfect to help kick this cold I've had. First I make a simple broth using bone-in chicken breasts, a bunch of chopped fresh ginger, a whole head of garlic, fresh lemongrass, and a few cups of chopped shiitake mushrooms. Once this has simmered for a few hours, I strain it and add fresh vegetables, the cooked chicken, and some Thai rice noodles into the pot. We top each bowl with chopped napa cabbage, basil, and cilantro. And for the grown-ups only, sliced fresh Thai chiles!
Shiitake mushrooms provide polysaccharides that stimulate white blood cell function allowing them to be more efficient at combatting bacteria and viruses. Ginger is healing on many fronts. It is anti-microbial, anti-viral, and a natural antibiotic, killing bacteria and viruses both internally and externally. It can help soothe a sore throat, eliminate congestion, and help combat fevers and chills.
The soup itself is not too spicy and perfect for young children to eat. All of our children love this soup and have fun adding all of the toppings, except for the chiles. The broth is very nourishing and will have you feeling good almost immediately. I've been making double batches lately so I can have leftovers. Hot, clear foods are very beneficial for colds and upper respiratory infections. Try hot tea with ginger and lemon, warm quinoa porridge, or my Healing Quinoa Cabbage Soup. Cold foods can increase congestion so it is best to avoid them until you are feeling better.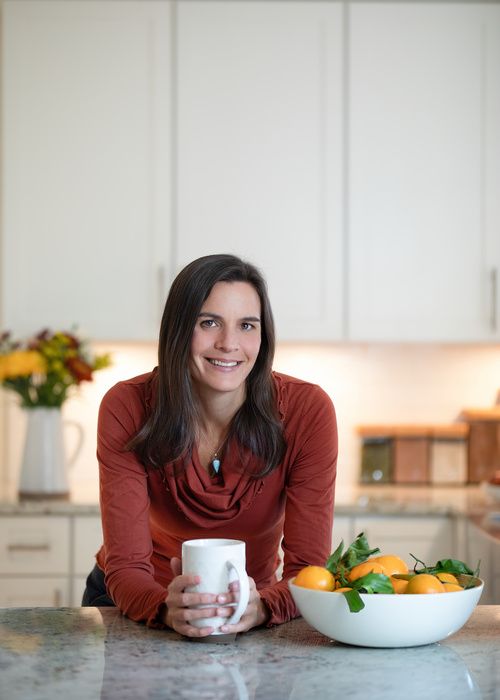 About the Author
Alissa Segersten holds a Bachelor's of Science in Nutrition from Bastyr University and a Master's of Science in Human Nutrition and Functional Medicine from the University of Western States. She is a Functional Nutritionist, the mother of five children, a whole foods cooking instructor, professional recipe developer, and cookbook author. She is passionate about helping others find a diet that will truly nourish them. Alissa is the author of two very popular gluten-free, whole foods cookbooks and guidebooks:
The Whole Life Nutrition Cookbook
and
Nourishing Meals
. She is also the co-author of
The Elimination Diet book
. Alissa is the founder and owner of Nourishing Meals®.
Nourishing Meals Newsletter
Email updates.