Gluten-Free Pumpkin Pancakes
Ali Segersten
Nov 04, 2008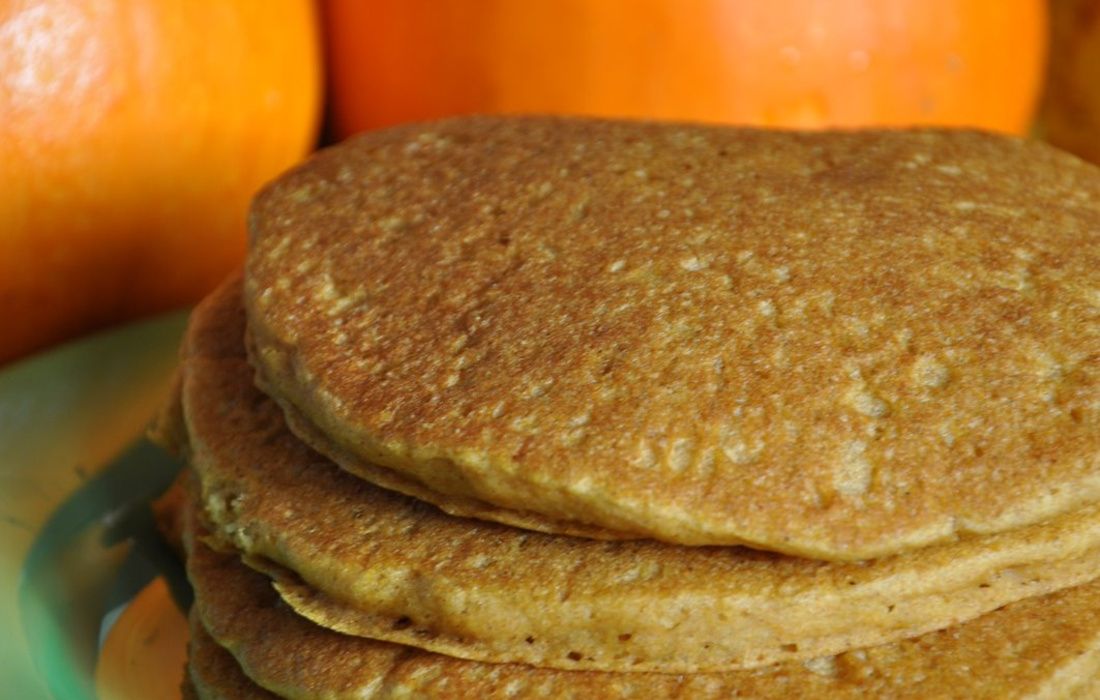 Recipe from our Meal Planner
Warming, and slightly spicy, with a hint of nutmeg and cinnamon, these gluten-free pancakes are perfect for a chilly autumn morning. Serve them with pure maple syrup and sautéed kale on the side; add some sausages or eggs for more protein!
Ingredients
Dry Ingredients
1
teaspoon

s
baking powder
¼
teaspoon

s
ground nutmeg
Wet Ingredients
6
tablespoon

s
pumpkin purée
2
tablespoon

s
melted
coconut oil
or butter
2
tablespoon

s
maple syrup
coconut oil
or butter for cooking
Directions
Whisk together the flours, baking powder, baking soda, salt, and spices in a mixing bowl.
Add the remaining wet ingredients to the dry ingredients and whisk together well.
Heat a 10-inch heavy-bottomed stainless steel skillet or cast iron skillet over medium to medium-low heat. Add a little coconut oil or butter. Wait until your pan is thoroughly heated before cooking the pancakes. Begin making the pancakes by pouring ½ cup measurements of batter at a time into the hot skillet. Cook for 60 to 90 seconds on each side.