Spring Green Smoothie
Ali Segersten
Apr 17, 2009
25 comments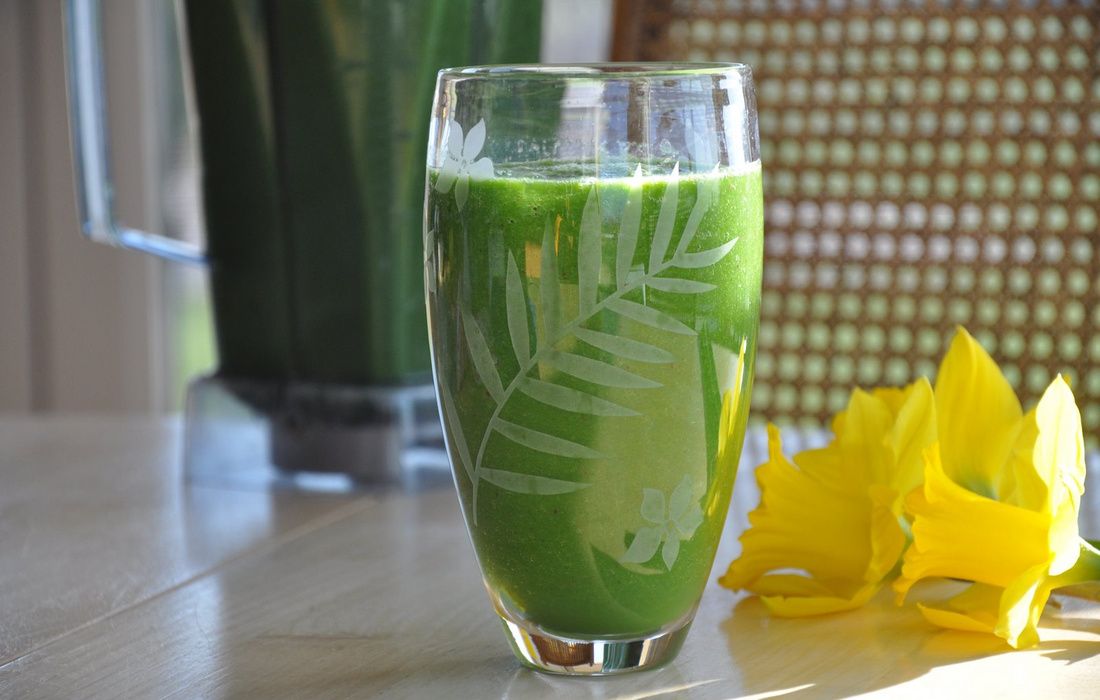 Spring is here, hurray! Spring is a time of change, a time to detox, and a time for greens. How fitting that after a long season of warming dense foods one of the only fresh things available at this time (if we just reverted back to the pre-industrial era) are bitter greens.
Bitter greens contain compounds that help the liver with its multitude of functions. If you are curious, the liver is the second largest organ in the human body and performs over 500 different jobs! We need to take care of our livers. We breathe, ingest, and absorb toxic compounds daily. In addition, our bodies produce poisonous compounds during normal biochemical reactions. It is the liver who is responsible for filtering the blood to remove these toxins and excess hormones. The liver then changes the chemical structure of those toxins to make them water soluble so that they can be excreted in the urine.
Did you know that many of the most dangerous toxins are fat soluble? Unless these compounds are detoxified they are more likely to lodge in your cells and remain there causing damage. This is why a diet high in animal products, organic or not, dramatically increases your intake of toxic compounds. (Organic and sustainably raised animal products have less toxic compounds stored in their bodies, but it isn't possible to get away from them completely). By supporting your liver with certain foods, you can detoxify and dramatically increase your energy and quality of life!
Now, what foods support the liver? We are looking for foods that contain nutrients to produce and activate enzymes involved in the various phases of detoxification. So what are they?
Sulfur-containing foods such as onions, garlic, and legumes are a good start.
Cabbage family vegetables such as broccoli, Brussels sprouts, kale, and cabbage are very important.
Foods high in water-soluble fiber such as pears, apples, and oatmeal are fairly easy to consume on a regular basis.
Certain spices even help such as turmeric, cinnamon, and licorice root. Hmmm, you see why we eat a lot of curry!
And lastly, greens, glorious greens! All green foods are particularly important in liver health.

 

Image
Let's look at a few greens that are available right now. Dandelion greens, sorrel, baby kale, collard greens, and wild mustard. Other greens that I recently bought at the Farmer's Market include arugula, spinach, mizuna, tat soi, and sunflower spouts.
All of these wonderful fresh, raw greens can be blended into a delicious-tasting smoothie! This is such an easy way for you and your children to get a healthy dose of green foods into your daily diet.
Fresh nettles can also be harvested and added to smoothies (you can add them raw - don't need to cook them).
This morning we picked 2 types of kale, collard greens, sorrel, and mint for our breakfast smoothie. Below is the recipe we made today. Everyday is different depending on what is available. Soon the local fruits from last season will be gone and we will change up our smoothies a bit to adjust before this season's fruit begins to come in.
Tip: pears, peaches, apples, and plums freeze quite well for smoothie making. In the fall, core and quarter your fruit and place them on cookie sheets in your freezer. Transfer them to large containers and store in the freezer (I have a large one in our garage for fruit).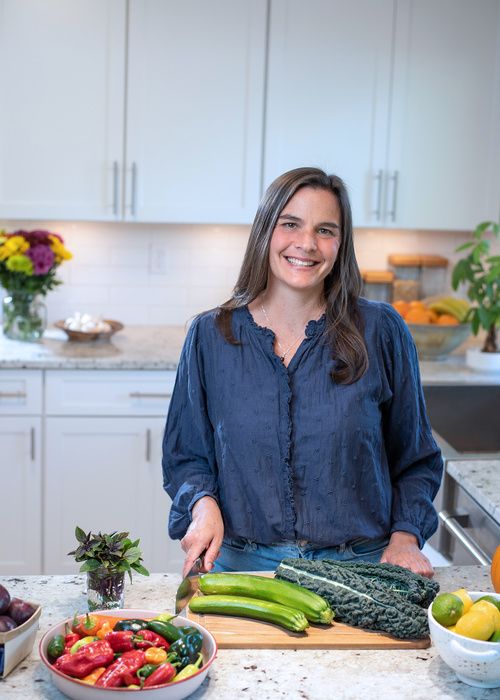 About the Author
Alissa Segersten holds a Bachelor's of Science in Nutrition from Bastyr University and a Master's of Science in Human Nutrition and Functional Medicine from the University of Western States. She is a Functional Nutritionist, the mother of five children, a whole foods cooking instructor, professional recipe developer, and cookbook author. She is passionate about helping others find a diet that will truly nourish them. Alissa is the author of two very popular gluten-free, whole foods cookbooks and guidebooks:
The Whole Life Nutrition Cookbook
and
Nourishing Meals
. She is also the co-author of
The Elimination Diet book
. Alissa is the founder and owner of Nourishing Meals®.
Nourishing Meals Newsletter
Email updates.