Gluten-Free Rhubarb Muffins
Ali Segersten
May 13, 2009
44 comments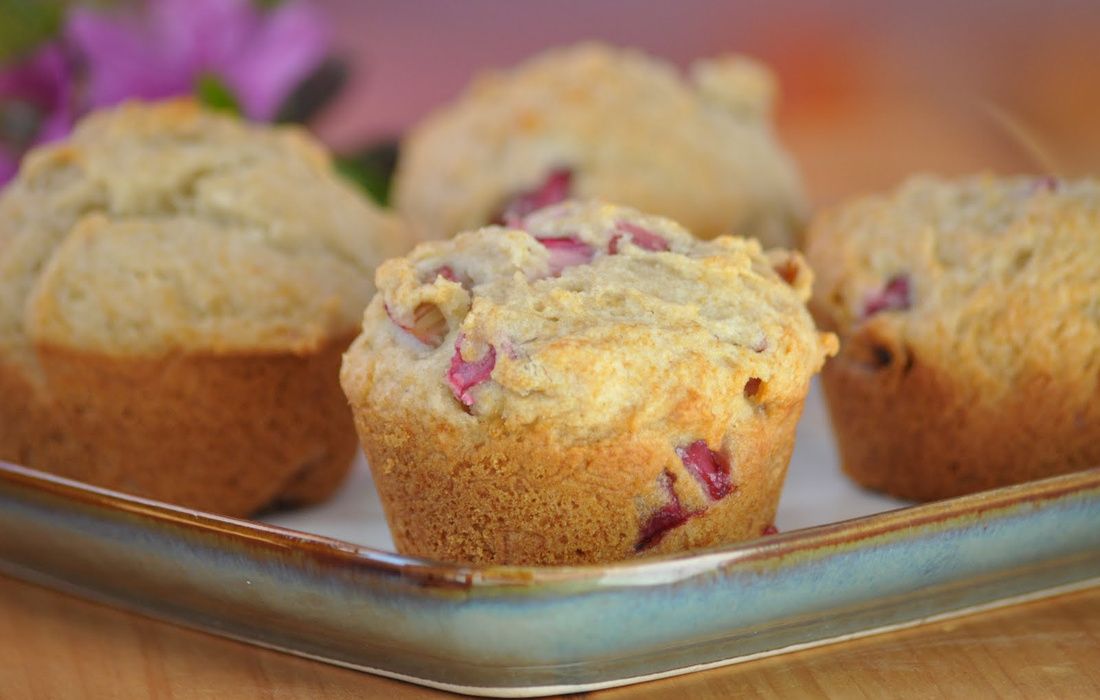 Rhubarb is not difficult to come by during this season. In fact, you probably have neighbors or friends begging you to haul some away.
Rhubarb can be great in crisps, sauces, or compotes, but the tart, tangy flavor rhubarb offers to gluten-free muffins is unequivocal. These little beauties are delicious hot out of the oven spread with strawberry jam.
I tested this recipe a variety of ways but soon fell back on my old standard combo of ingredients. One of my favorite flours to bake with is sprouted sorghum flour, but you can use brown rice flour which is what I used for the photos here. I didn't have any rhubarb left when I made them with all sorghum flour, which actually worked out because my 4-year old requested that I make some "plain." You'll see below one of my 16-month old twins holding the plain sorghum version which was also made with apple juice instead of orange juice.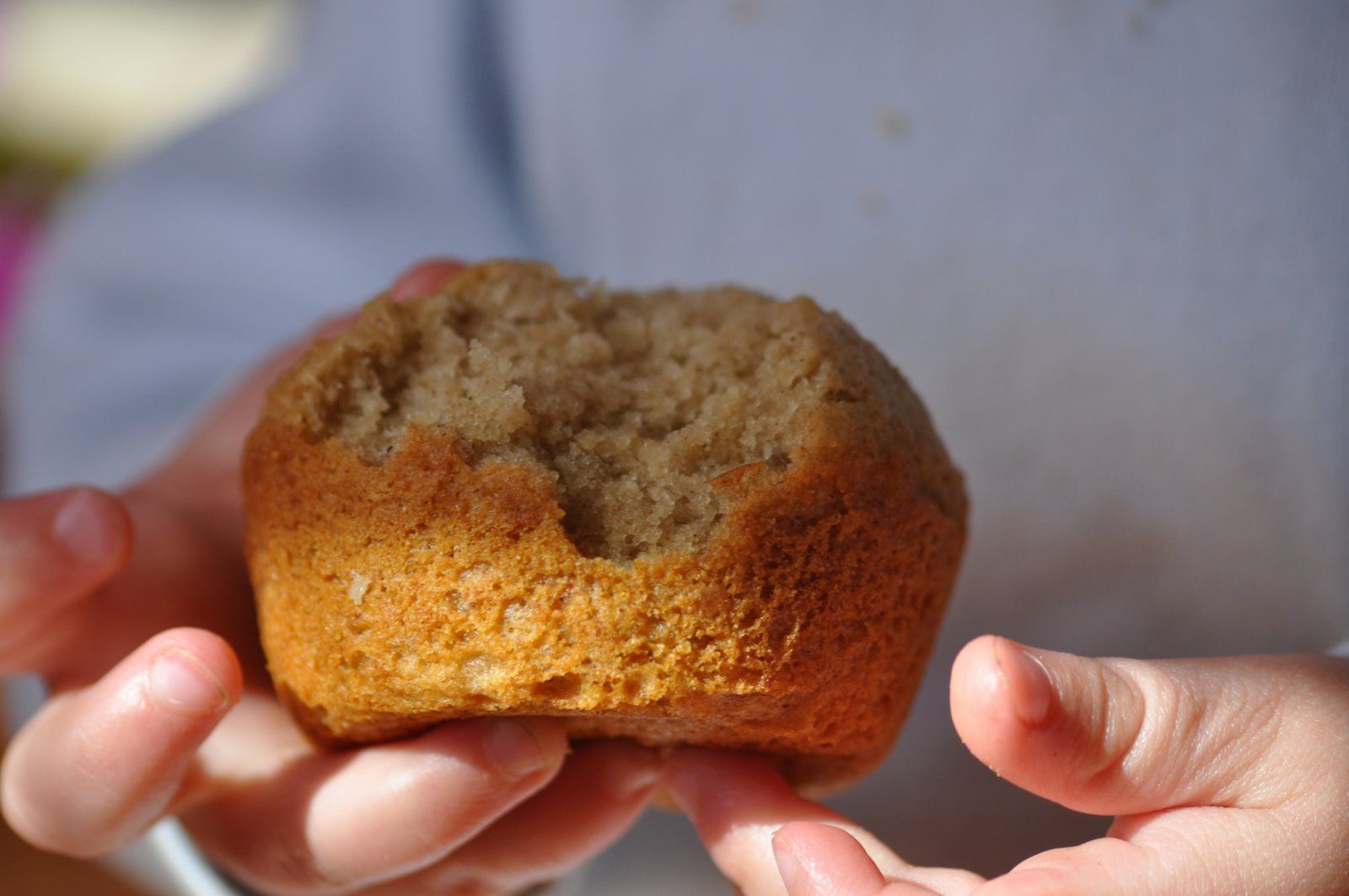 On another note, I taught a gluten-free baking class this past Monday night at our food co-op entitled Wholesome Gluten-Free Baking. The class was overfull with a long waiting list. I decided to offer this exact class again on Tuesday, May 26th from 6:00 to 8:30pm. If you are interested, please register at the co-op as soon as possible. Details about this class and how to sign up are posted on our website.
The following recipe can also be made with frozen blueberries if you are not much of a rhubarb fan. If you are interested in more whole grain muffins you can view my Teff Breakfast Muffins. For all of the gluten-free muffin and quick bread recipes here on my blog, please go here.
I know I said I would post my new grain-free, vegan brownie recipe first, but here it is, the Rhubarb Muffin. The brownie recipe will come in the near future chocolate lovers! Enjoy!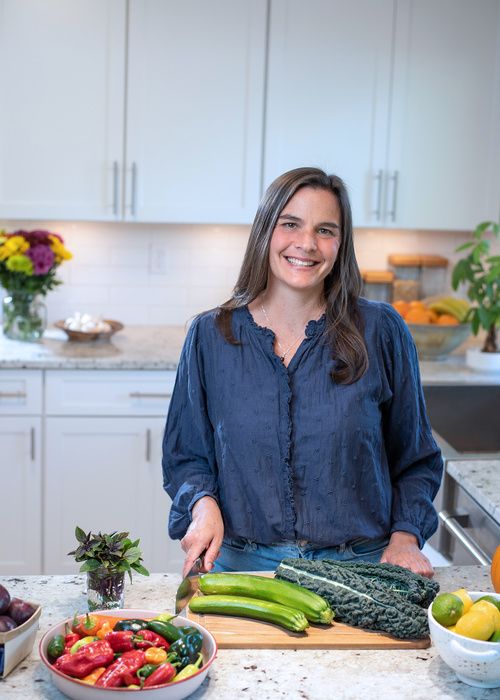 About the Author
Alissa Segersten holds a Bachelor's of Science in Nutrition from Bastyr University and a Master's of Science in Human Nutrition and Functional Medicine from the University of Western States. She is a Functional Nutritionist, the mother of five children, a whole foods cooking instructor, professional recipe developer, and cookbook author. She is passionate about helping others find a diet that will truly nourish them. Alissa is the author of two very popular gluten-free, whole foods cookbooks and guidebooks:
The Whole Life Nutrition Cookbook
and
Nourishing Meals
. She is also the co-author of
The Elimination Diet book
. Alissa is the founder and owner of Nourishing Meals®.
Nourishing Meals Newsletter
Email updates.