Spiced Plantain Cookies (vegan, grain-free, nut-free, autoimmune)
Ali Segersten
Mar 22, 2018
4 comments
Elimination diet cookies made from plantains! You'll love these chewy spice cookies if you are following our Elimination Diet or another special diet such as an autoimmune diet, gluten-free diet, paleo diet, or vegan diet! They are also a perfect treat to introduce to older babies and toddlers—once your baby is okay chewing soft foods, try making these cookies.
Use this recipe during Phase 2 of our Elimination Diet program.
While on an elimination diet, you'll find that many of the foods you are accustomed to eating everyday are off-limits—which means that you'll get to experience new flavors and new foods! The Elimination Diet keeps out sweets and treats for the most part, but we also know how wonderful it is to have something comforting to eat, like these cookies made from super nutritious plantains! This recipe has been slightly adapted from a recipe I created for the FREE Elimination Diet Cookbook that you can download when you purchase the Elimination Diet Book.
If you are curious about trying an Elimination Diet and you're not sure where to begin, check out our Elimination Diet book and an online Elimination Diet Support Program, both of which provide excellent tools that walk you through each step of an Elimination Diet.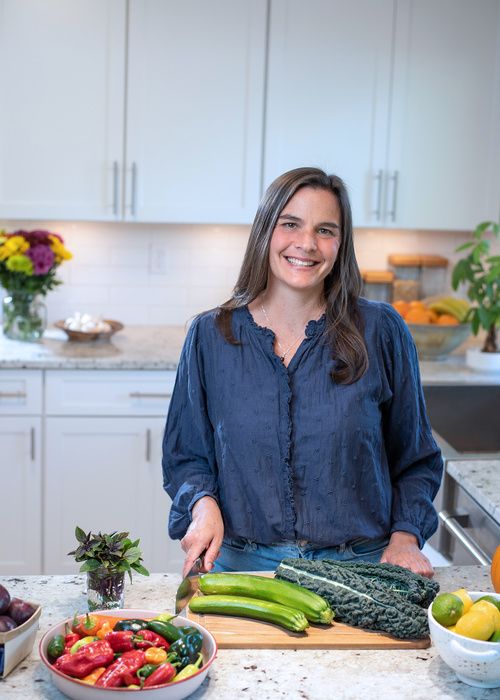 About the Author
Alissa Segersten holds a Bachelor's of Science in Nutrition from Bastyr University and a Master's of Science in Human Nutrition and Functional Medicine from the University of Western States. She is a Functional Nutritionist, the mother of five children, a whole foods cooking instructor, professional recipe developer, and cookbook author. She is passionate about helping others find a diet that will truly nourish them. Alissa is the author of two very popular gluten-free, whole foods cookbooks and guidebooks:
The Whole Life Nutrition Cookbook
and
Nourishing Meals
. She is also the co-author of
The Elimination Diet book
. Alissa is the founder and owner of Nourishing Meals®.
Nourishing Meals Newsletter
Email updates.