Gluten-Free Bagel Recipe (vegan, xanthan gum-free)
Ali Segersten
Feb 09, 2017
32 comments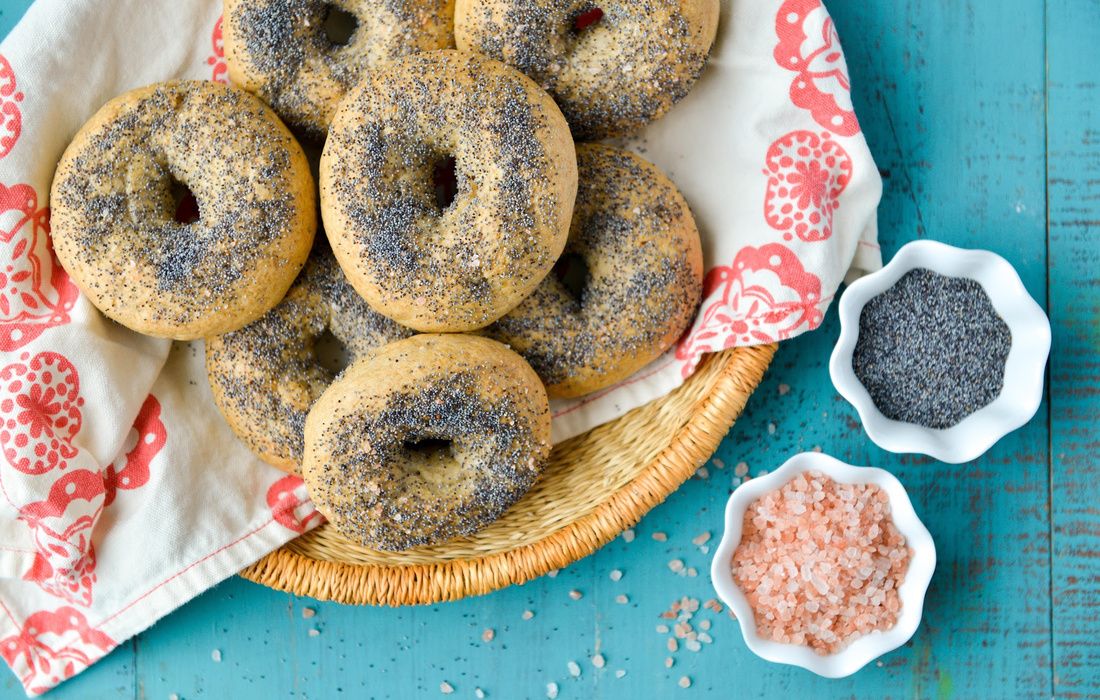 I have a very fun recipe for you today—one that your children will love to help make......gluten-free bagels! I've been making these ever since my oldest daughter asked me to create a gluten-free bagel recipe, about four years ago. I had just published the first edition of the Nourishing Meals Cookbook (2012), which contained plenty of amazing gluten-free and vegan bread recipes, but no bagel recipe! She encouraged me to test out my breadstick and bread recipes in bagel form and they worked great. We've had fun making these together to send on her school camping trips throughout the years.
The big difference between bagels and a roll or a breadstick is that the dough is boiled after rising. This creates the chewy bagel texture that we all know and love. I've created a photo tutorial for you to help make the bagel-making process very easy to understand.
There are so many variations to this recipe! Cinnamon-Raisin (my Buckwheat Cinnamon-Raisin variation will be posted soon), Garlic-Herb, Sesame, Poppy Seed-Sea Salt (pictured here), and more! Please let me know in the comments what types of flavor variations you created using my recipe.
This gluten-free bagel recipe is nearly identical to the Rosemary-Sea Salt Breadstick recipe in my Nourishing Meals book. I've just changed the way in which they are made, and switched out one of the flours for another. I hope you enjoy!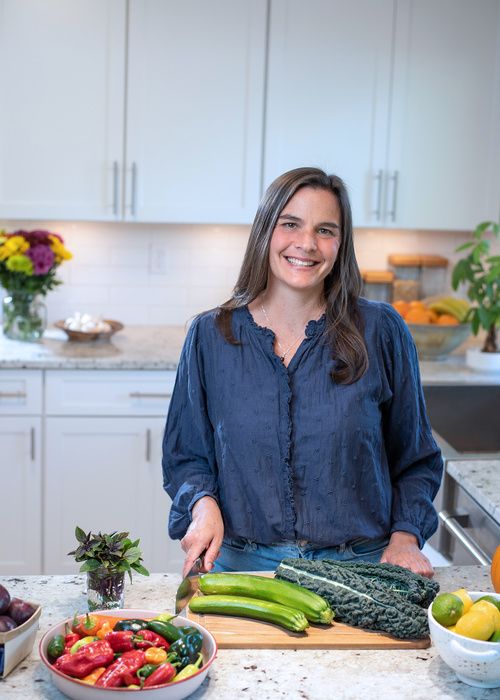 About the Author
Alissa Segersten holds a Bachelor's of Science in Nutrition from Bastyr University and a Master's of Science in Human Nutrition and Functional Medicine from the University of Western States. She is a Functional Nutritionist, the mother of five children, a whole foods cooking instructor, professional recipe developer, and cookbook author. She is passionate about helping others find a diet that will truly nourish them. Alissa is the author of two very popular gluten-free, whole foods cookbooks and guidebooks:
The Whole Life Nutrition Cookbook
and
Nourishing Meals
. She is also the co-author of
The Elimination Diet book
. Alissa is the founder and owner of Nourishing Meals®.
Nourishing Meals Newsletter
Email updates.