Nourishing the New Mom
Ali Segersten
May 21, 2009
36 comments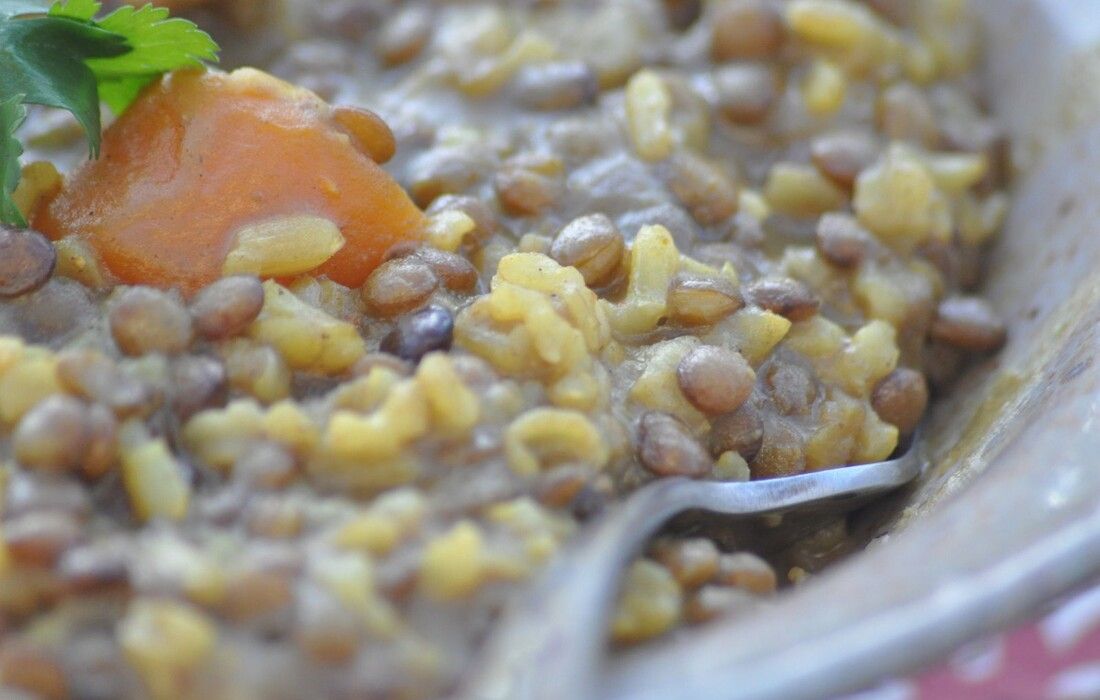 I have a special place in my heart for this phase of life. This is where it all begins, in utero, and then during those first precious days and weeks spent nursing while gazing into your little miracle. Making milk is truly amazing. I remember the first sensations of my milk coming in with my firstborn, and then the gulping, eyes rolling back..."punch drunk on mommy's milk" Tom would say. I didn't know I had it so easy. Lily latched on immediately without a problem, my milk came in so soon, she never cried (until I ate broccoli soup that is). I was well nourished. My mom was there to care for me and cook for me. My breakfasts arrived on a tray with a flower. Sweet rice cereal, toast with almond butter, sliced fresh fruit in a bowl. Lunches of homemade chicken noodle soup chocked full of kale and dinners of wild salmon, beets, yams, greens, and quinoa were on the menu. These are nourishing, breast milk-promoting foods.
New moms need to be taken care of.
They need to feel safe and secure so they can do the most important thing in the world, care for their new baby.
My mom was there for all of my births and then stayed for weeks after my babies arrived, cooking and cleaning everyday. When our twins were born, she added "playing with the girls" to the list.  Rest, water, and good food are the three most important factors to get that milk flowing. There are certain foods that can help promote the flow of breast milk (though most of the evidence is anecdotal). My knowledge comes from my own experience and from the stories of other moms.
Some foods can cause digestive issues in newborn babies.
There are also foods that can cause problems with the new breastfeeding baby and should be avoided for the first 3 months or so. Below is my list of super breastfeeding foods for the new mom and foods to avoid. Yesterday we got a call from a friend who just gave birth to a beautiful little baby girl. She had an emergency c-section and needed some help getting her breast milk to come in. It was my time to pay it forward. My friends came to my need for the first 4 months after my twins were born and brought meal after meal after meal (even with a number of food restrictions).
So the girls and I cooked up a pot of homemade chicken noodle soup, red lentil soup, brown rice, roasted yams, sesame halibut, a baby green salad with grated raw beets, ginger salad dressing, hummus, and cut raw veggies. Grace and I delivered the food just in time for dinner and were lucky enough to meet the sleepy new baby.
Good Foods to Nourish a Postpartum Mom:
Plenty of purified water
Wild salmon
Sea vegetables
Lentils
Carminative herbs and spices (cumin, cardamom, fenugreek, ginger, mint, fennel seeds)
Raspberry leaf tea (raspberry leaf along with fennel help to contract the uterus)
Nettle tea enriches and increases milk production
Healthy fats (avocado, extra virgin olive oil, virgin coconut oil, fresh flax or fish oil)
Organic chicken and vegetable soup with plenty of fresh herbs
Greens!! Fresh salad greens, dark leafy greens, and green smoothies
Sweet vegetables (yams, squash, carrots, beets)
Raw nuts and seeds (almonds, walnuts, pumpkin seeds, sunflower seeds)
Raw almond butter
Whole grains (quinoa, amaranth, oats, sweet brown rice, millet, teff)
Organic berries
Foods that may need to be avoided during the postpartum period (may cause upset in newborn baby):
Dairy products
Citrus fruit, especially juices 
Wheat / GlutenRefined soy productsCaffeine (coffee, tea, soda)
Chocolate
Prenatal vitamins (the iron may be irritating to baby)
Peanuts
Heavily spiced foods
Beef
Raw garlic and onions
Cruciferous vegetables (broccoli, cauliflower, cabbage)

I have included a recipe here that would also be nourishing for a new mom. It is also a great, simple recipe to make on busy days (and because I bet many of you reading this blog are not new moms!). If you have meals or foods that worked for you during this phase of life, please share!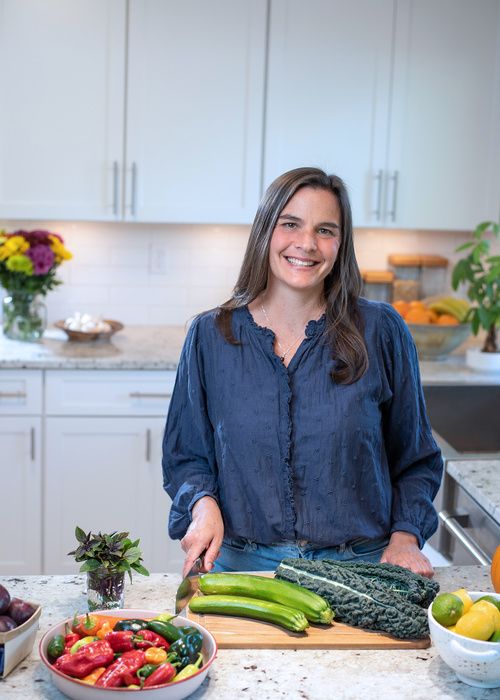 About the Author
Alissa Segersten holds a Bachelor's of Science in Nutrition from Bastyr University and a Master's of Science in Human Nutrition and Functional Medicine from the University of Western States. She is a Functional Nutritionist, the mother of five children, a whole foods cooking instructor, professional recipe developer, and cookbook author. She is passionate about helping others find a diet that will truly nourish them. Alissa is the author of two very popular gluten-free, whole foods cookbooks and guidebooks:
The Whole Life Nutrition Cookbook
and
Nourishing Meals
. She is also the co-author of
The Elimination Diet book
. Alissa is the founder and owner of Nourishing Meals®.
Nourishing Meals Newsletter
Email updates.