Rice Breakfast Porridge
Ali Segersten
Sep 23, 2011
40 comments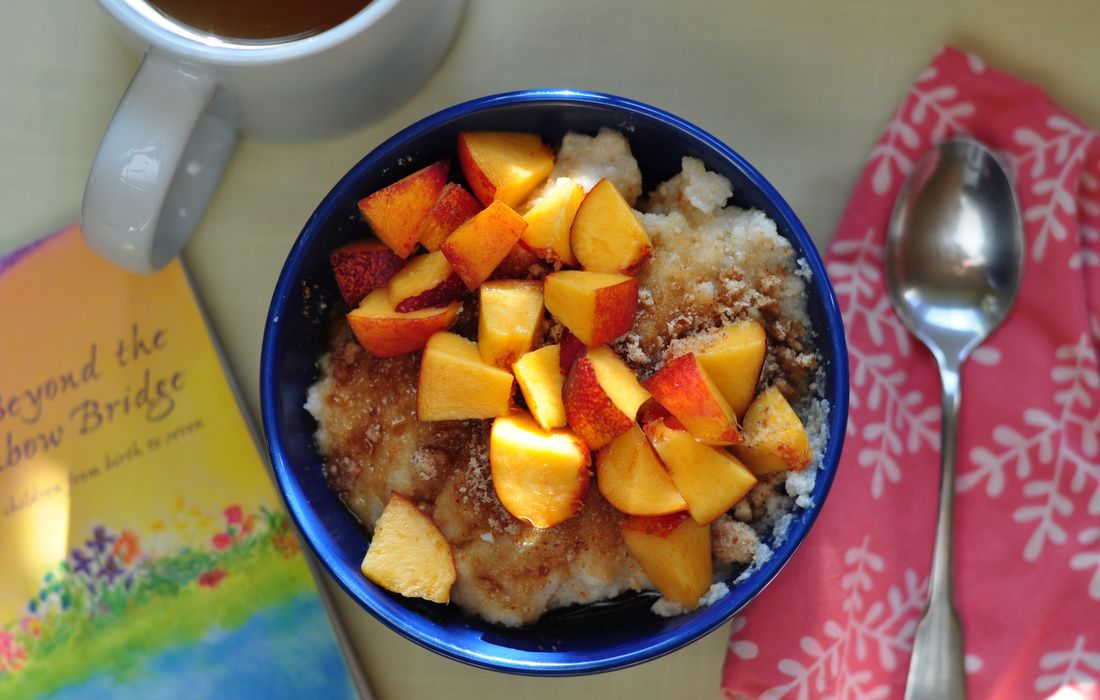 We have a newborn baby in the house now and that means that our meals have changed a little. A few weeks ago our sweet new baby girl, Camille, arrived peacefully in our home by candlelight.....a successful VBAC at home! Our children were all there to witness her birth, though we couldn't really wake our 3-year old twin boys to be fully present. I put myself on a mildly restrictive breastfeeding elimination diet once she was born to help ease the transition into life outside the womb.
Newborn babies have such delicate digestive systems up until around three months of age. Compounds in certain foods can cause fussiness and crying, excess gas, and even skin rashes in the breastfeeding baby. Luckily, it is really simple to just remove the most common offending foods from your diet at birth or before to keep baby calm and happy. I actually removed any dairy I was eating a few weeks before she was born as it can take up to a month for dairy to clear your system. Dairy, specifically the casein protein, is often the cause of a lot of digestive and skin issues in newborns. Our sweet baby girl has been sleeping through the night since she was a few days old and is a very peaceful, happy baby.....just like our first daughter, Lily. She has had a few bouts of fussiness, you know the kind where they are really uncomfortable and want to nurse and then cry and then nurse and then cry and so on. I realized those were the days that I had eaten a lot of citrus. Testing it one more time to make sure, we found that this is the one food that I simply cannot eat right now. I have not tested them all, such as dairy, cruciferous vegetables, or raw garlic, and, in fact, I would suggest not testing these three foods for many months. I can eat cooked onions, a little cooked garlic, and tomatoes....oh we have been enjoying tomatoes in all sorts of recipes lately, thank goodness!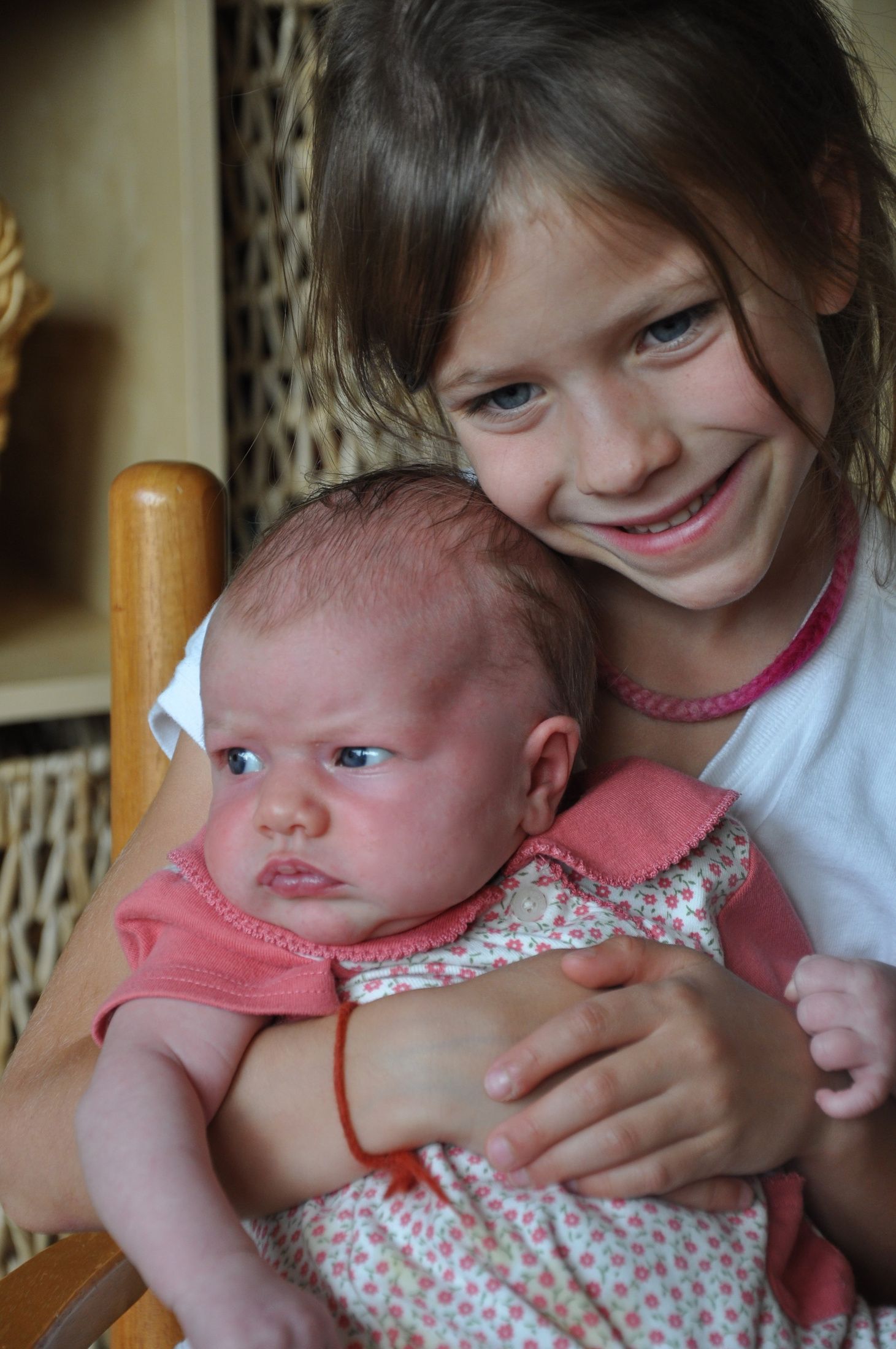 Baby Camille, 3 weeks old, with big sister Grace!
I did a great post a year or so ago on Nourishing the New Mom with a list of foods to eat and not to eat in the postpartum period. You can refer to that for more information. Below is a short list on the most common foods breastfeeding babies can react to. I would suggest to avoid them all at the time of birth and then if you are feeling up for it, slowly challenge each food in every 4 days, similar to our Elimination Diet. Please note that some babies require mom to go on a much stricter elimination diet, usually eliminating most foods and sticking with only with rice, millet, quinoa, chicken, turkey, yams, squash, salad greens, olive oil, and sea salt for 2 weeks and then slowly adding back in foods like nuts and seeds, other mild fruits and vegetables, and lastly, those listed below to determine the source of baby's upset.
Foods that most often cause issues in the breastfeeding baby:
dairy (including goat and sheep)
eggs
raw onions and garlic (sometimes cooked can also aggravate babies) 
citrus
tomatoes
a lot of acidic fruit
peanuts/peanut butter
chocolate
soy
wheat/gluten
some cruciferous vegetables (broccoli, cauliflower, cabbage)
caffeine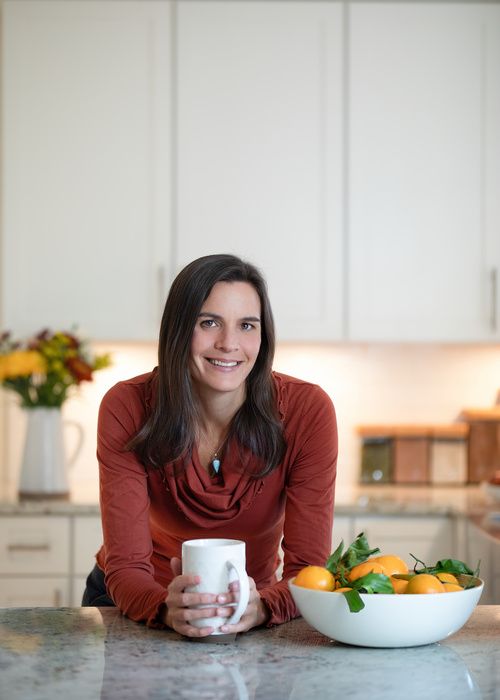 About the Author
Alissa Segersten holds a Bachelor's of Science in Nutrition from Bastyr University and a Master's of Science in Human Nutrition and Functional Medicine from the University of Western States. She is a Functional Nutritionist, the mother of five children, a whole foods cooking instructor, professional recipe developer, and cookbook author. She is passionate about helping others find a diet that will truly nourish them. Alissa is the author of two very popular gluten-free, whole foods cookbooks and guidebooks:
The Whole Life Nutrition Cookbook
and
Nourishing Meals
. She is also the co-author of
The Elimination Diet book
. Alissa is the founder and owner of Nourishing Meals®.
Nourishing Meals Newsletter
Email updates.